The Statos Agios Photios Rural Festival
Published 23rd of September, 2018
Among the highlights of late Summer / early Autumn in the Paphos region are the village festivals that are held throughtout the area. Statos - Agios Photios has an annual event, and given that we have already visited the deserted forerunners of the twin village, it seemed only fair that we should check out their offering, to show you that the village is very much alive.
A Popular Spot!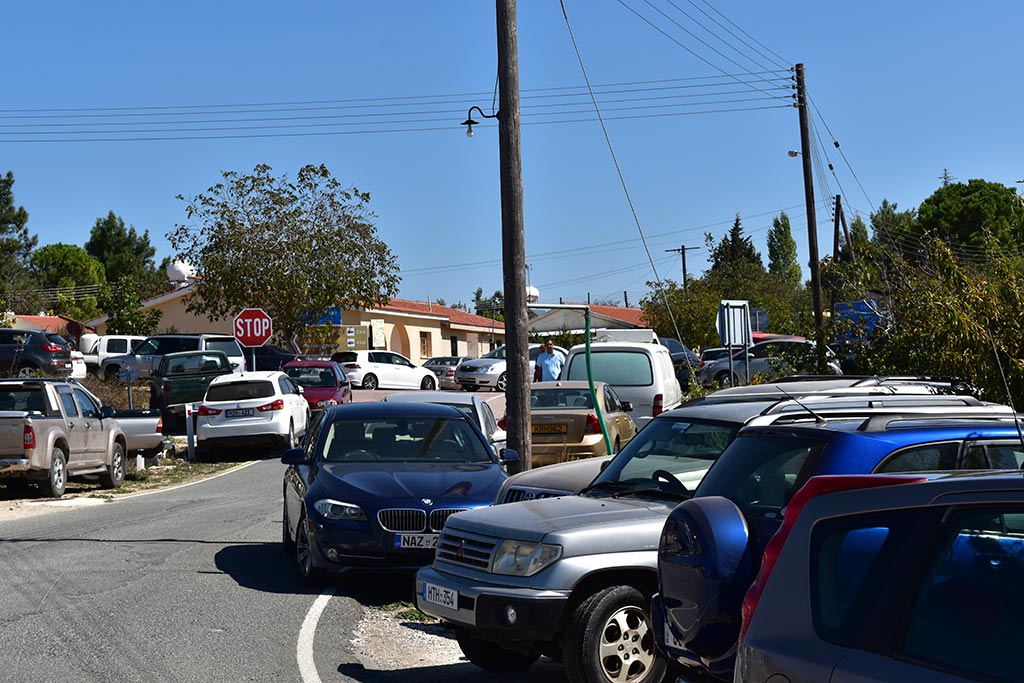 I have been meaning to write a blog about Statos - Agios Photios for some time now. It is a newish village, formed when the inhabitants of Statos and Agios Fotios abandoned their villages due to the threat of landslides brought on by years of terrible weather conditions and neglect. The old villages are great fun to explore, but the new village is well worth a visit too.
Now, because of our previous explorations, I already had a good idea of a route to the festival that avoided the traffic. Sure enough, we were able to drive nice and close before parking the car (having first turning it round to allow for an easy exit). It was a short walk from there to the main event. As you can see from this photo, it was already getting crowded, and the festival had only been open for about fifteen minutes.

The Festival Beckons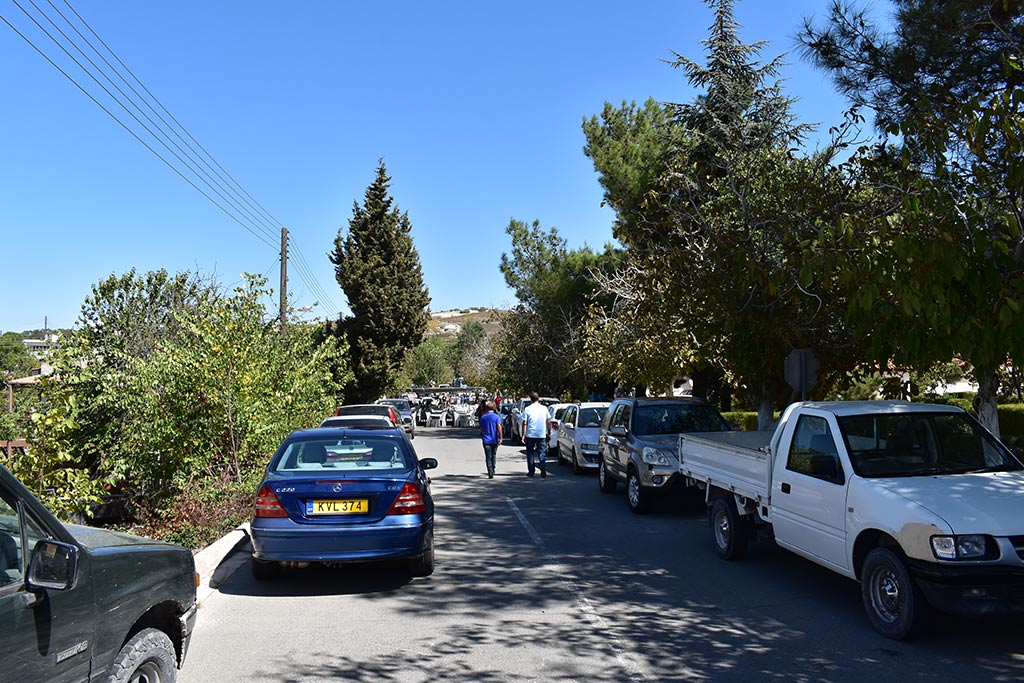 We weren't exactly sure where the festival was being held, so we just followed people who looked like they knew where they were going.
Heavy Police Presence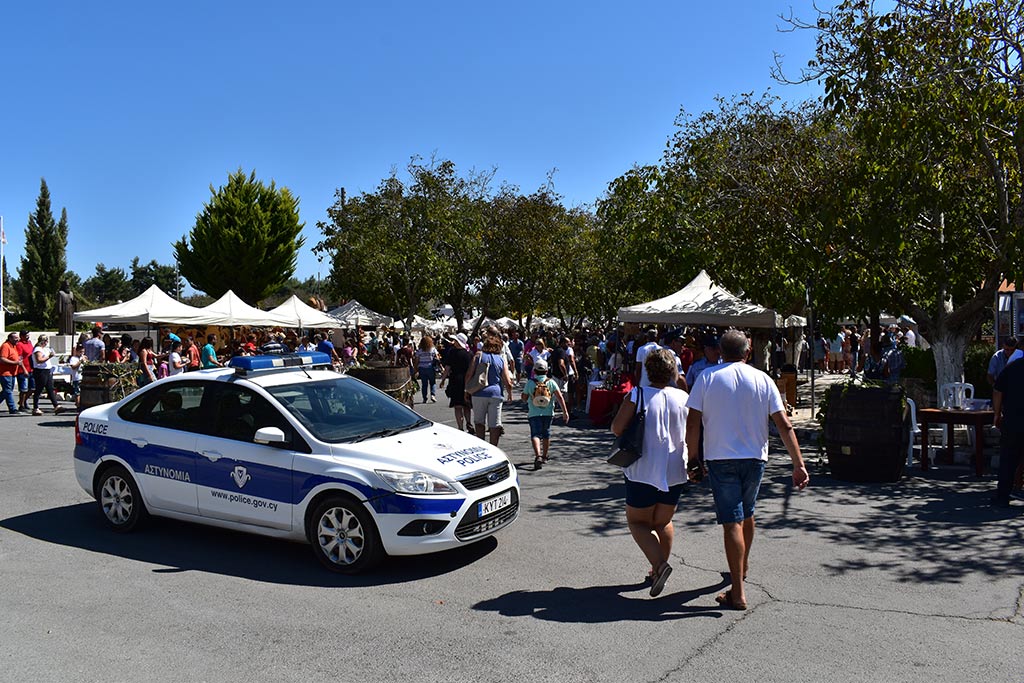 A token police car was there to keep an eye on things. Other than that, everybody was left to have fun and enjoy themselves.
To The Festival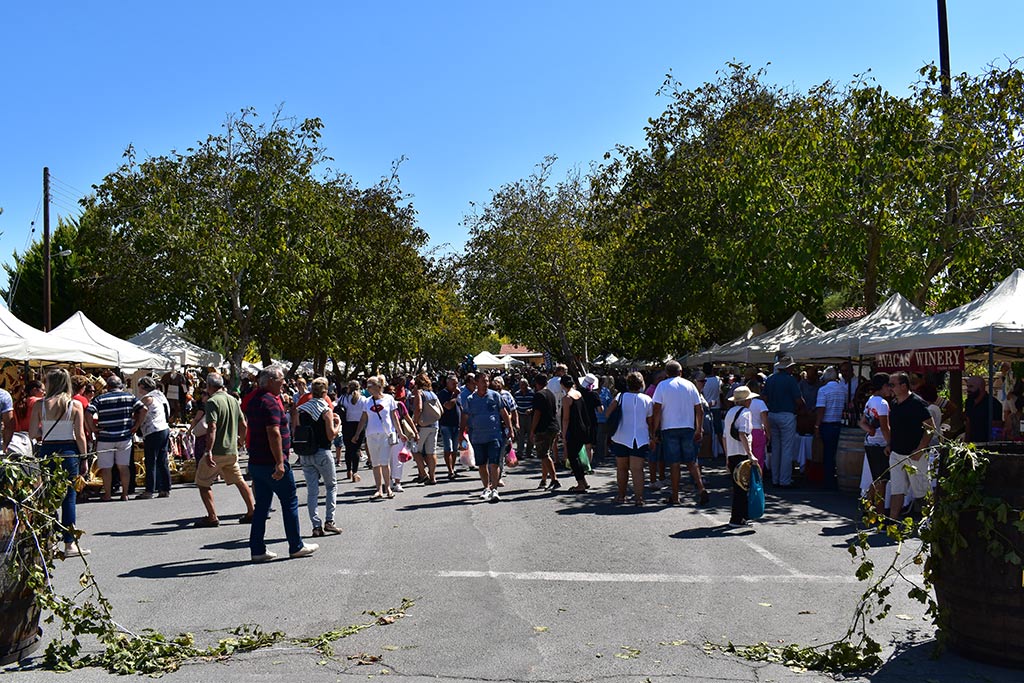 The festival appeared to be on two sides of a large, central car park. We decided to start on the right and work our way anti-clockwise around.
Local Wineries Out In Force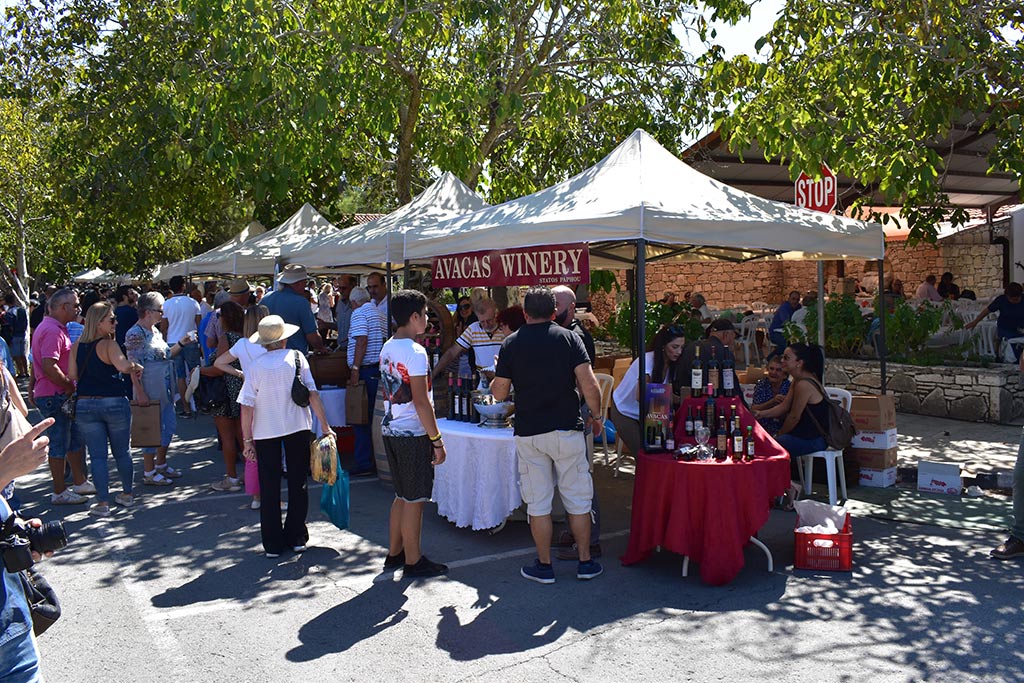 Given the amount of vineyards you drive through in order to get to the festival, you shouldn't be surprised to see the local wineries out selling their produce.
Page 1 of 8
If you like our blogs and the rest of our content, please consider slinging us a few euros to help us produce more content. Use the Coffee link below if you feel so inclined. Payments are taken on a secure gateway, with no contact!
❤

Related Blogs: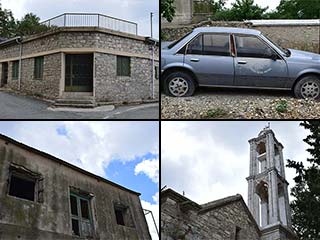 Abandoned Villages - Statos
Statos is unusual, as abandoned villages go. People deserted it not because of inter-communal fighting, but because of the threat of landslides. And then, no sooner had they emptied, some of the abandoned buildings were repopulated. Were villagers returning, or had outsiders moved in, prepared to take the risk of landslide?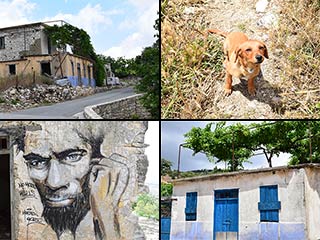 Abandoned Villages - Agios Fotios
Given that I wrote a blog about Statos last week, it would be unfair of me not to cover its close neighbour, Agios Fotios. Their histories are intertwined, as they were both abandoned for the same reason. Indeed, they merged to form a new, single town, called Statos Agios - Fotios. So what was left behind...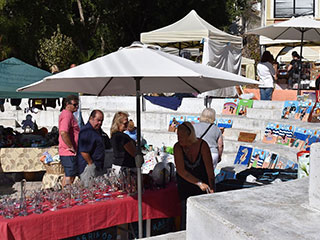 Peyia Village Market
Village markets come in all shapes and sizes in Cyprus. The other week, we decided to visit the monthly market in Peyia. The ladies wanted some gift ideas, and I wanted some chutney. This is our report...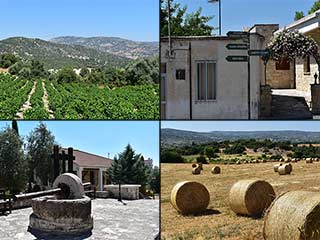 From Pentalia to Polemi
A few weeks ago we produced a rather long film, showing a drive from Pentalia to Polemi. I was going to do a sped-up version, but I found the full version quite relaxing, especially with the soothing soundtrack, so I have left it alone. People were curious as to the route we took, so I retraced our steps, and stopped to take some photographs along the way...
Good Pages To Visit

FB Page

Paphos Life on Facebook

Like us on Facebook and stay notified of new blog posts.

FB Page

Our Facebook Chat Group

Paphos Chat has been created for people who like our site and want to chat using Facebook. You can also easily upload photos of any size here. A lot of people are members of the Facebook chat group and the main forum. It's entirely up to you.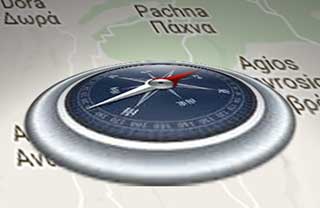 List

Blog Locations

Planning a day out? Then use our map of blog locations as a handy guide. Some of the places we visit our closer to each other than you might think, so take a look and start planning your next adventure...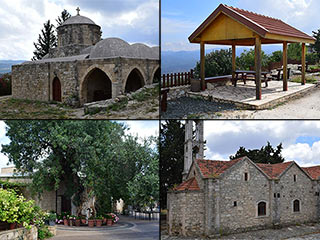 eBook

Cyprus Road Trip 01: the Kathikas - Panagia Loop

Let me take you on a journey around the region of Paphos, Cyprus. Starting at Paphos itself, we travel to Akoursos, then Kathikas, Kritou Terra and Simou. We continue past Lasa and Kannaviou, before taking in the delights of Panagia. Getting a bit more adventurous, we visit the abandoned villages of Statos and Agios Fotios, before passing through Choulou, Letymbou and Polemi, and rejoining the main Paphos - Polis road. The route is suitable for all types of vehicle, and requires no off-roading. The guide contains about 130 photographs including shots of all the road signs you need to pay attention to, as well as some of the highlights you may experience along the way. There are also several maps which will help you keep your bearings. You can do this journey in a day, or you can break it up into chunks. You can also do it in reverse, to get some completely different views. It is entirely up to you.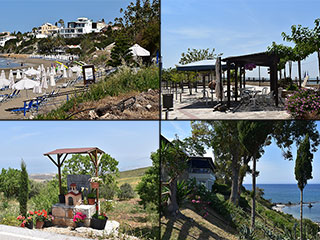 eBook

Cyprus Road Trip 02: Paphos - Coast to Coast

Newly published, our second Paphos Road trip takes you from coast to coast. Visit Coral Bay, Sea Caves, Agios Georgios, various traditional villages and more besides, as you travel to the Baths of Aphrodite on the Polis coast. And on the way back, we throw in an abandoned village for good measure.