Columbia Beach Resort
Published 10th of October, 2017
A few weeks ago we took a look at Cap St Georges. Billed as a new standard in Luxury Leisure Resorts, people were concerned with the effect it would have on the surrounding countryside. We were happy to report that the beaches were still accessible to the general public. However, that got us thinking; if this is the new standard, what was the old one? So when we were recently passing through Pissouri, and a friend told us to take a diversion to see an established luxury resort, well, it was too good an opportunity to miss. This is what we found when we went for a wander...
Pissouri From Above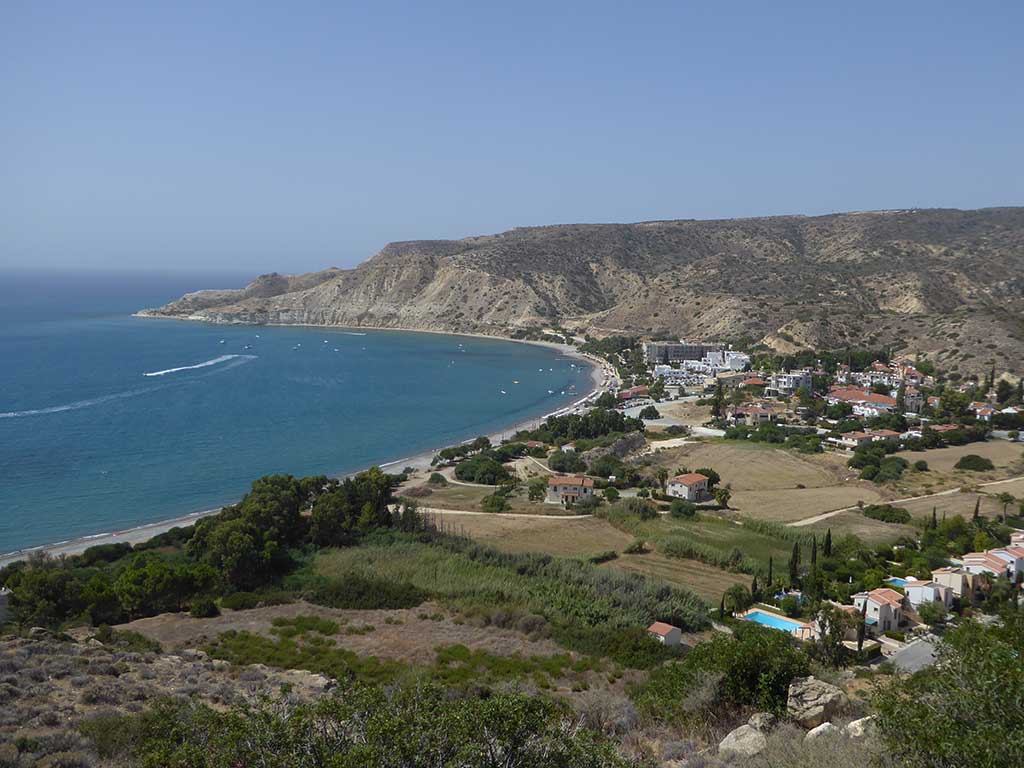 Being a geocache owner is not all glamour. I have several hidden at the old abandoned Maximos Ranch to the north of Limassol. Somebody had reported that one of them was missing, so we had to go and check. I was amazed at how much scavenging had been going on, even floor tiles had been removed. And one of the caches had been caught up in the crossfire. So I replaced the cache, and returned to Polemi via Avdimou. From there we went off-road to Pissouri, where I took this picture. A friend who was with us informed me that on the other side of the bay was a lovely place that would put Cap St Georges to shade. So we had to have a look.

The Approach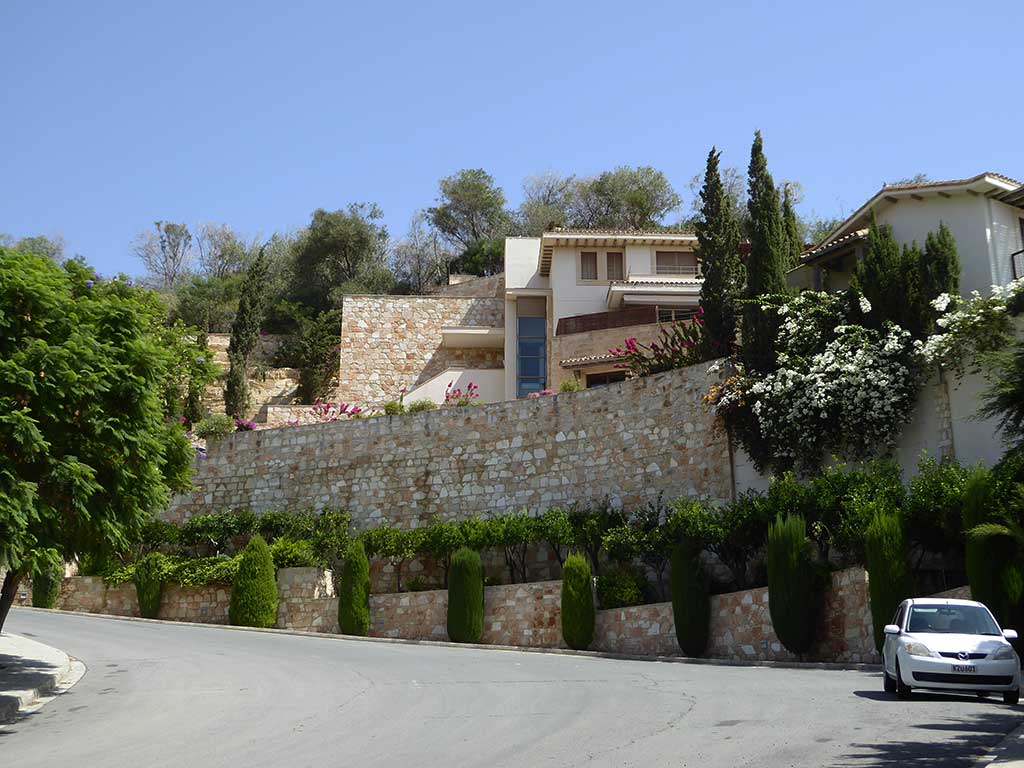 To get to Columbia Beach Resort, we first drove through the main drag at the beach, then headed towards the village on the hill. A left turn, clearly signposted, will lead you to the resort.
The Car Park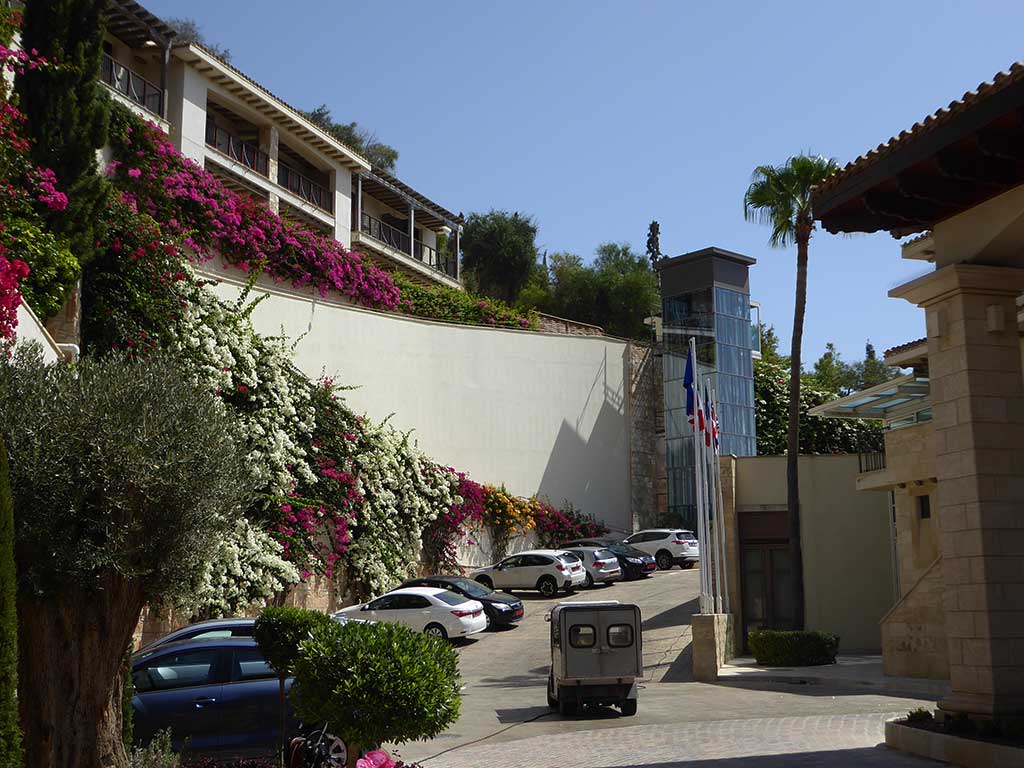 Unlike Cap St Georges, Columbia Beach Resort is complete. There were no building works and everything looked very swanky.
The Main Entrance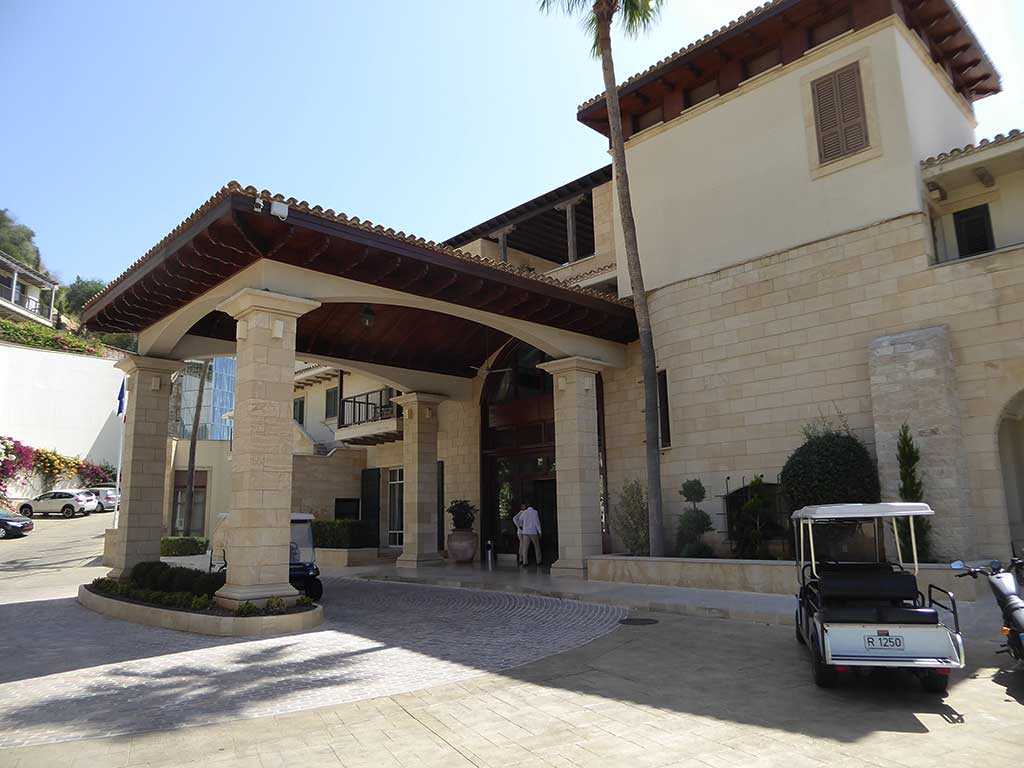 We walked into the main entrance, and it was very luxurious. I didn't take any pictures inside because I wasn't sure if I would be allowed. however, take it from me, it was very nice.
The Main Pool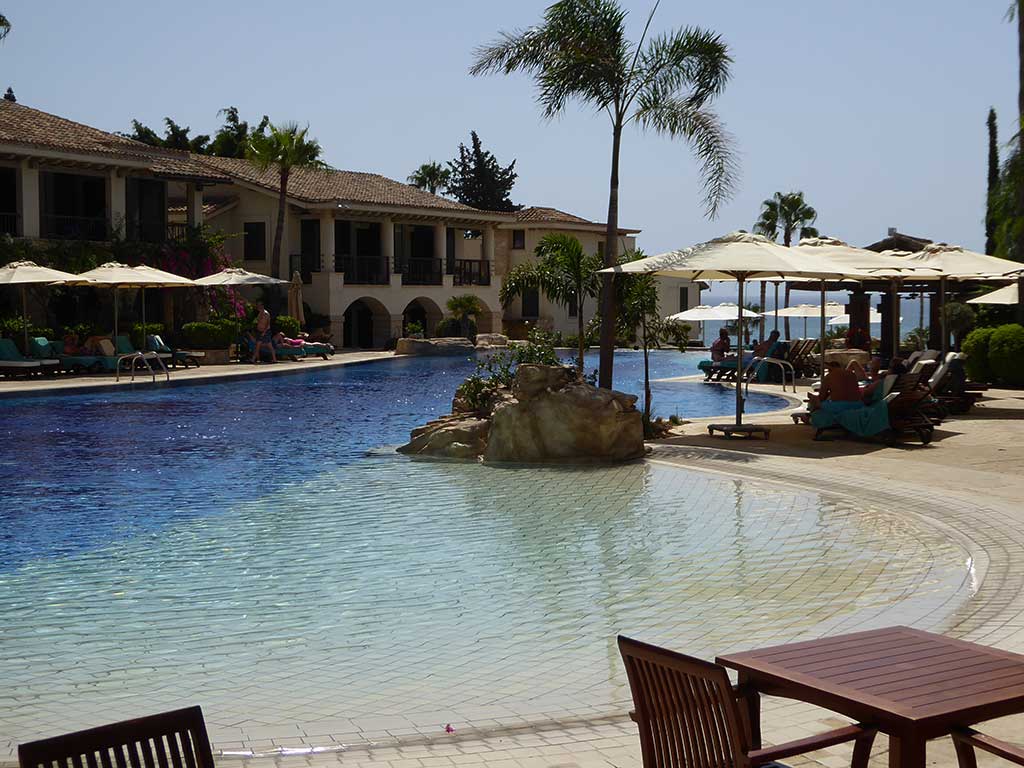 Once we walked through the main lobby we were beside the main pool, which was very nice indeed. The water in the sea at Pissouri can be surprisingly cold, so I would imagine a pool such as this would make all the difference in the cooler months.
Page 1 of 6