Abandoned Villages: Alevga
Published 31st of January, 2020
Bill Gruff RIP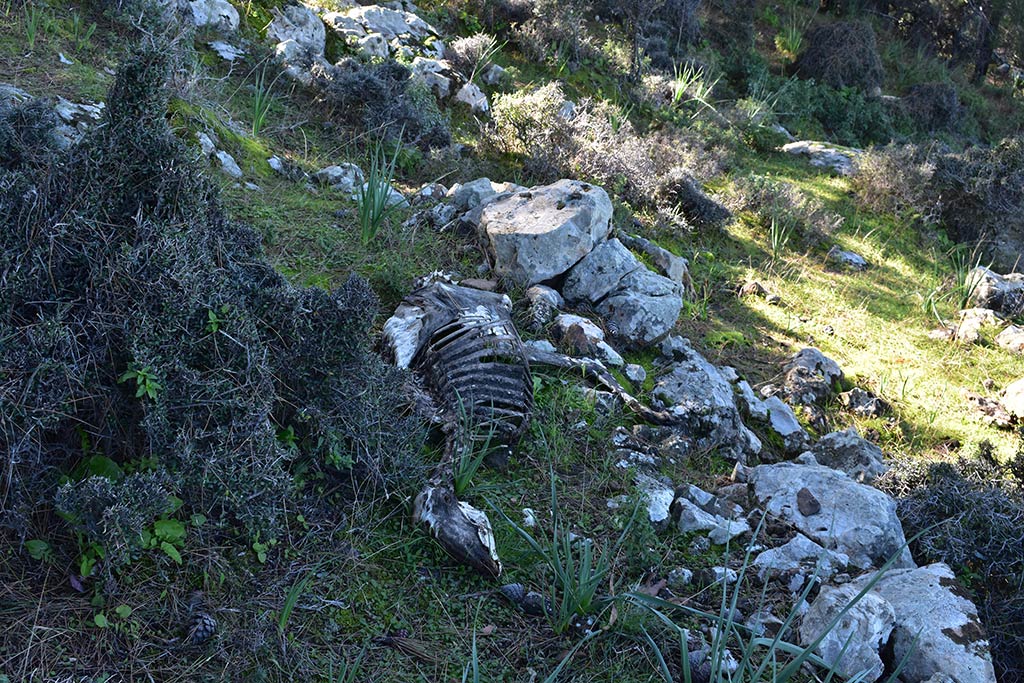 That's enough of Seladi tou Appi. I wanted to get a closer picture showing the whole of Alevga, so as we drove around the valley to get there we stopped at a hill. A quick climb would hopefully give me a nice vantage point. However, when I got to the top there was a big tree growing between me and the village, so no picture was forthcoming. On the way down I found this old goat carcass, so you can have a look at that instead.

Red Rocks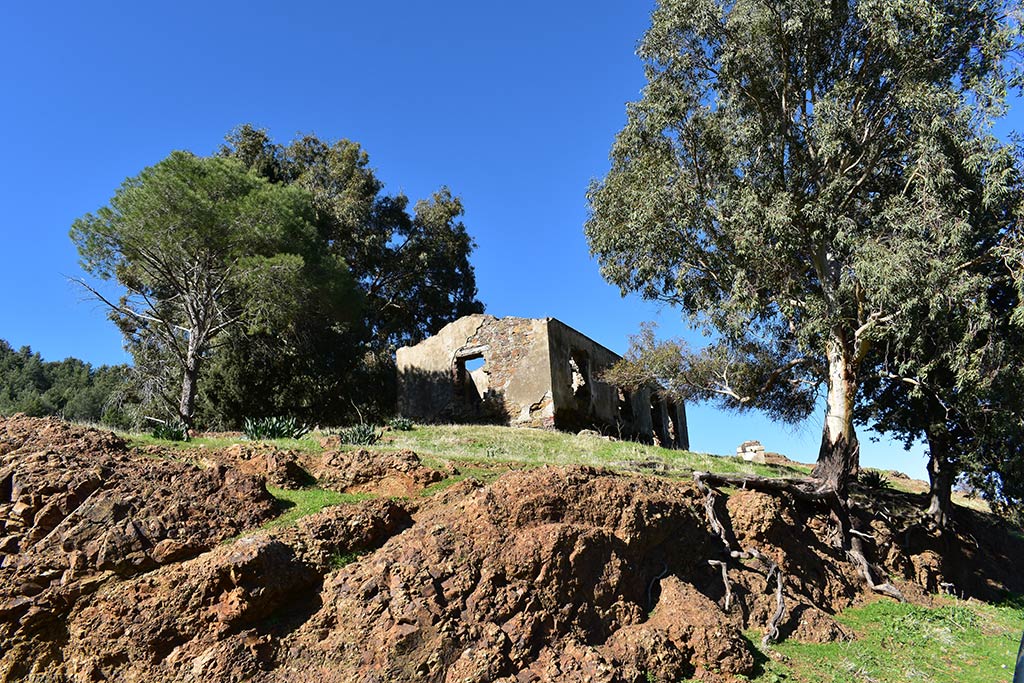 So, we arrive at Alevga itself. There aren't that many buildings here, compared to somewhere like Foinikas. According to PRIO there were 123 inhabitants before the village was abandoned, in 1964. The page also states the following:
---
Alevga was a small hamlet situated in the Tylliria/Dillirga region of Cyprus, three kilometers from Pakhyamos and four kilometers from the coast. The meaning of Alevga is obscure. Turkish Cypriots adopted the alternative name of Alevkaya in 1958, literally meaning "flame rock" or "rock in flames."
---
Looking at this picture of the red rocks, you can see what the Turkish Cypriots were getting at.
Spring Green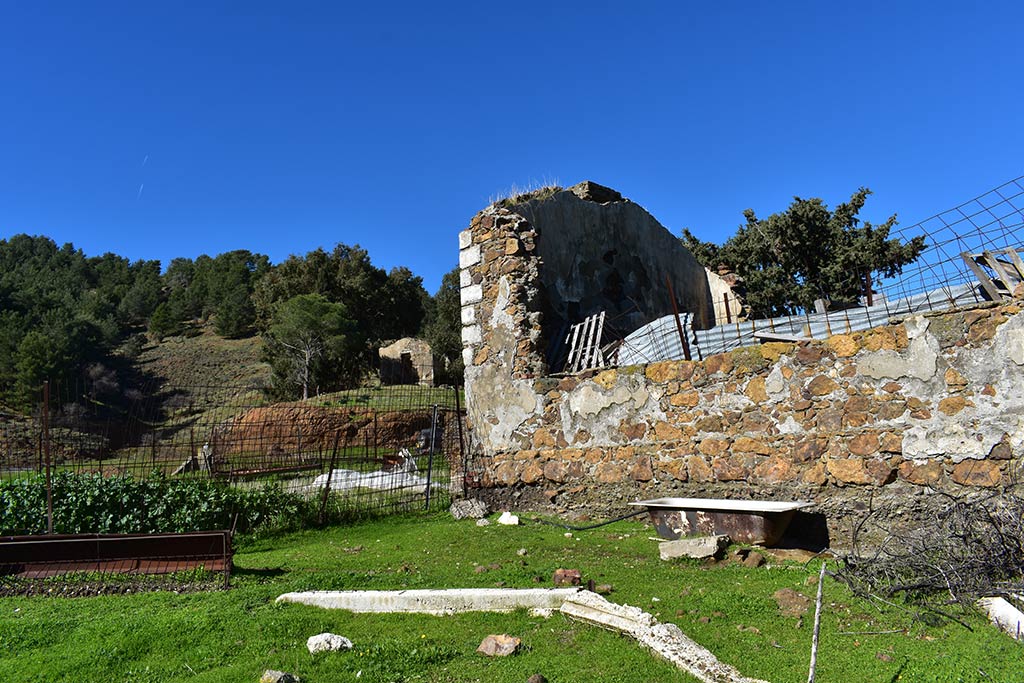 As you can see, the village is in ruins now, though some buildings have been used for farm animals.
So what else does PRIO have to say about the village?
---
All the Turkish inhabitants of Alevga/Alevkaya were displaced in 1964. The village was evacuated by UNFICYP in August 1964 when the area was under attack by General Grivas and the Greek Cypriot National Guard in the infamous Tyllira Battle. Most of the Turkish Cypriots of Alevga/Alevkaya sought refuge in the Turkish Cypriot enclave of Kokkina/Erenköy(050). They remained there until 1976 when they were once again moved to the Turkish-controlled part of the island, most settling in the Greek Cypriot village of Yialousa(205) in the Karpasia/Karpaz peninsula.
Hill View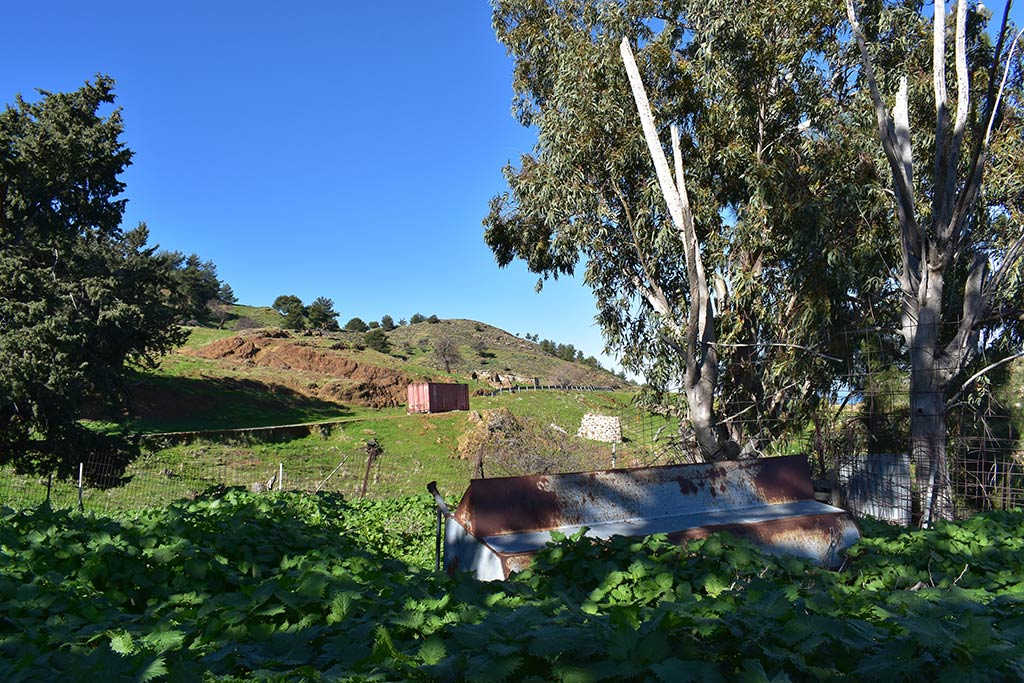 You can't see it from here, but most of the houses were on the hill behind that red container. Spring vegetation has obscured a lot of the remains but believe me, when you are walking through the green it soon becomes apparent when there is rubble beneath your feet.
Eroding Road
You can't see very clearly from this picture, but there was a sizeable gap beneath that road which had been eroded over the years.
Anyway, I had never heard of the Tyllira Battle, so I thought it prudent to do a bit of research. It is difficult commenting on events that happened over 50 years ago, as truth is one of the first casualties of war and you can never be sure that what you are reading is 100% accurate. So I have tried to keep my citations to neutral sources.
Page 2 of 5

Good Pages To Visit

FB Page

Paphos Life on Facebook

Like us on Facebook and stay notified of new blog posts.

FB Page

Our Facebook Chat Group

Paphos Chat has been created for people who like our site and want to chat using Facebook. You can also easily upload photos of any size here. A lot of people are members of the Facebook chat group and the main forum. It's entirely up to you.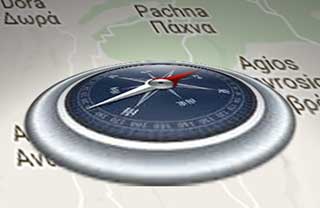 List

Blog Locations

Planning a day out? Then use our map of blog locations as a handy guide. Some of the places we visit our closer to each other than you might think, so take a look and start planning your next adventure...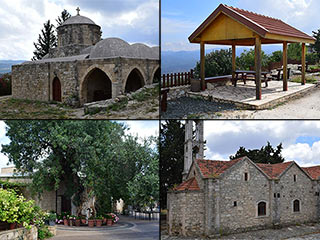 eBook

Cyprus Road Trip 01: the Kathikas - Panagia Loop

Let me take you on a journey around the region of Paphos, Cyprus. Starting at Paphos itself, we travel to Akoursos, then Kathikas, Kritou Terra and Simou. We continue past Lasa and Kannaviou, before taking in the delights of Panagia. Getting a bit more adventurous, we visit the abandoned villages of Statos and Agios Fotios, before passing through Choulou, Letymbou and Polemi, and rejoining the main Paphos - Polis road. The route is suitable for all types of vehicle, and requires no off-roading. The guide contains about 130 photographs including shots of all the road signs you need to pay attention to, as well as some of the highlights you may experience along the way. There are also several maps which will help you keep your bearings. You can do this journey in a day, or you can break it up into chunks. You can also do it in reverse, to get some completely different views. It is entirely up to you.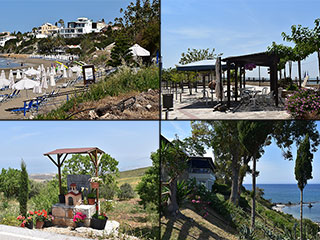 eBook

Cyprus Road Trip 02: Paphos - Coast to Coast

Newly published, our second Paphos Road trip takes you from coast to coast. Visit Coral Bay, Sea Caves, Agios Georgios, various traditional villages and more besides, as you travel to the Baths of Aphrodite on the Polis coast. And on the way back, we throw in an abandoned village for good measure.