The Akamas By Car
Published 29th of July, 2017
Nothing beats exploring the Akamas by car. A decent 4x4 can take you to places you would never normally find on foot, and the aircon can be a real life-saver. Some routes into the Akamas are bumpier than others. In this blog we take a relatively bump free route which would suite the more cautious amongst you. So join us on a journey from Ineia to the Lara Bay Restaurant.
The hardest part of this journey is finding the start. Currently, Ineia is undergoing a bit of a renovation. Roads are opening and closing so quickly you could mistake it for the Old Town of Paphos. With that in mind, we have included a map.
Map of the Route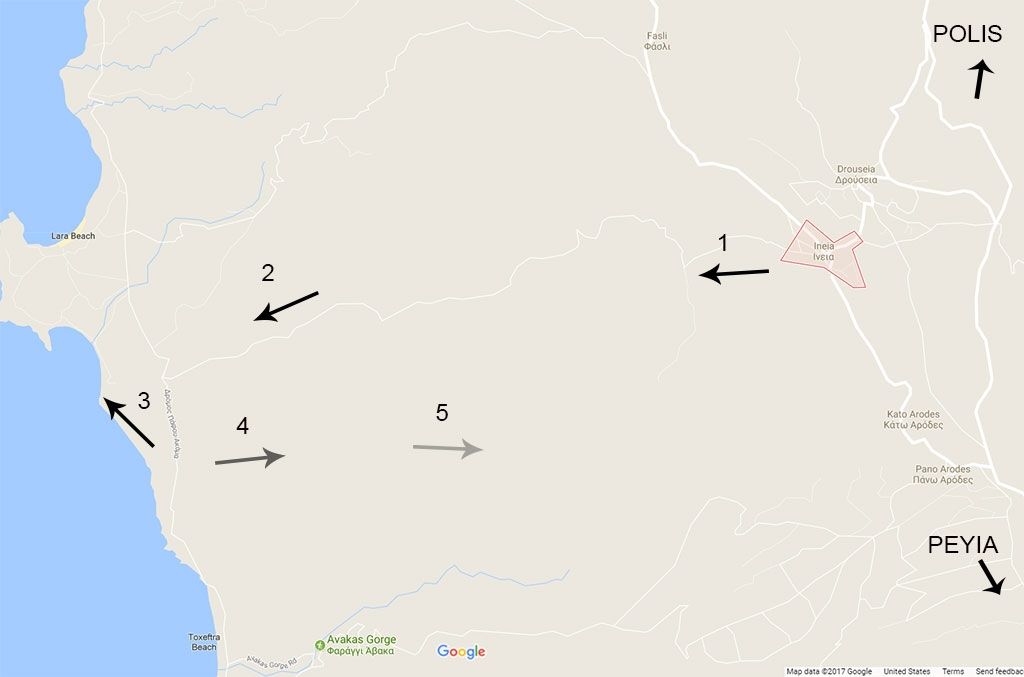 Note that once in Ineia, we DIDN'T follow the signpost to Lara Bay.
Go Down Through Ineia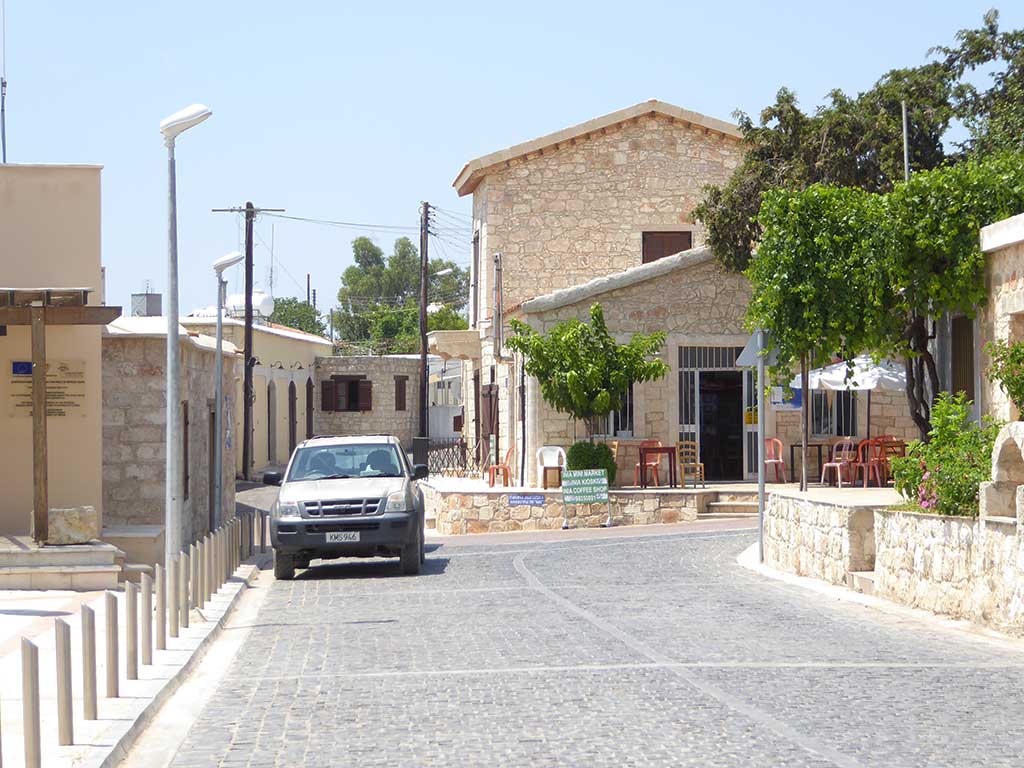 Ineia is getting a makeover, so it is difficult giving directions. We just kept heading straight down though. From this point by the square, go straight ahead and turn left at the junction, down past the supermarket.
Nice View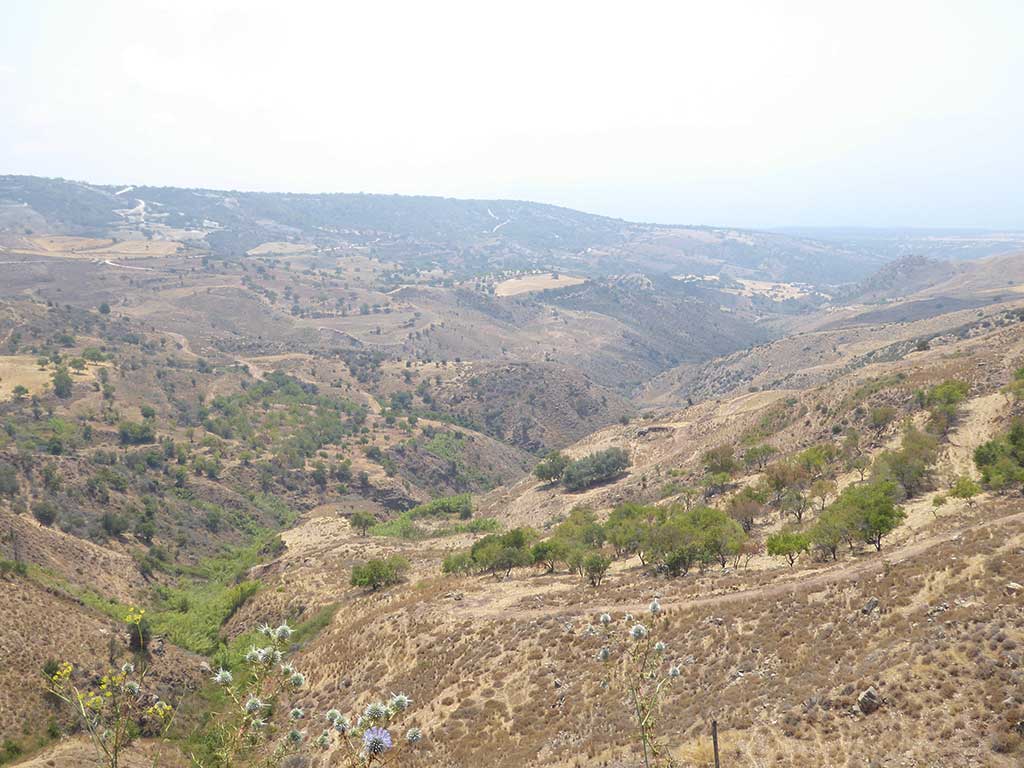 The view may look rugged, but our route isn't shown, so relax!
Tarmac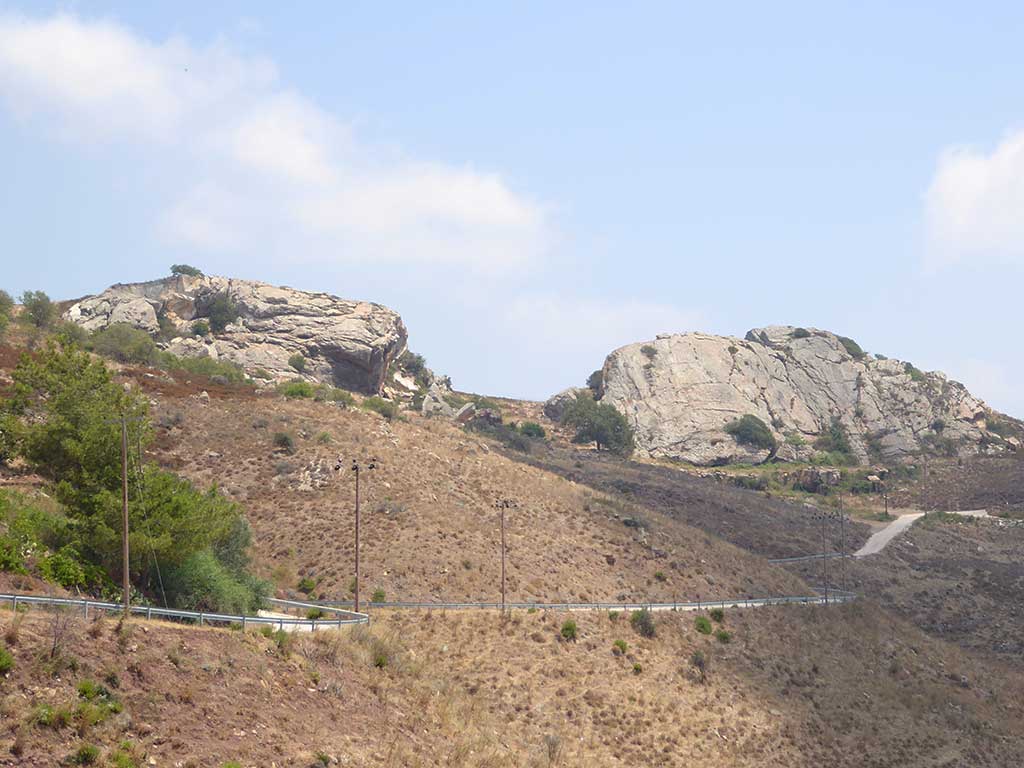 This is the route you will be taking, complete with tarmac and crash barrier.
The Expected Church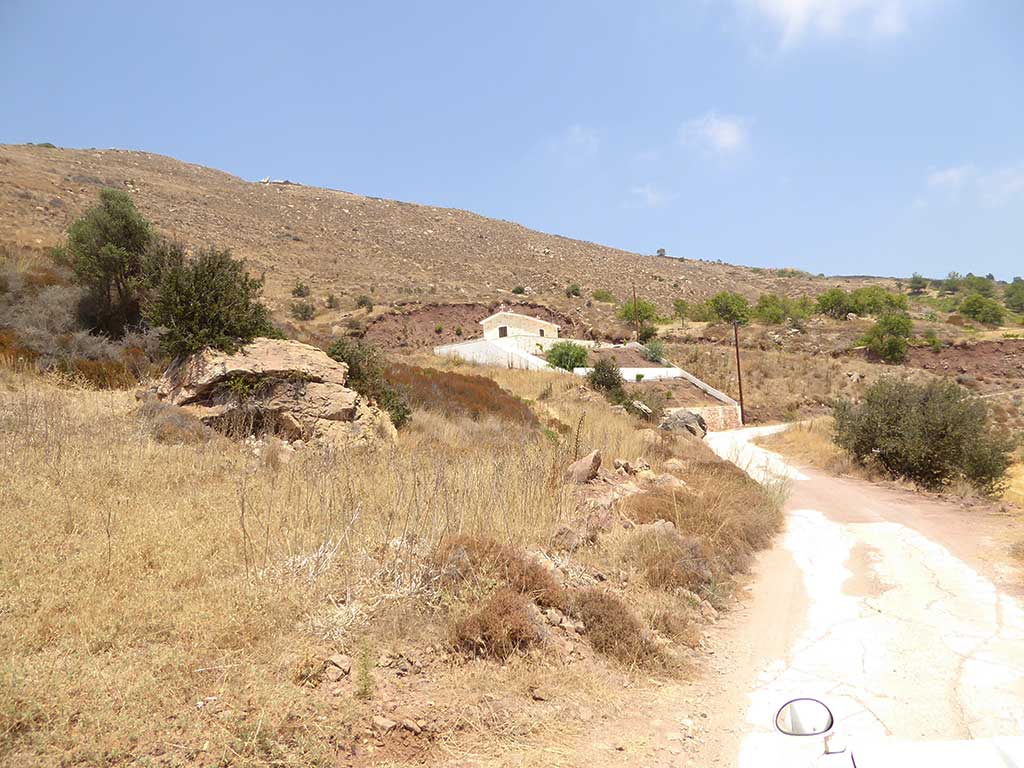 A roadtrip in Cyprus wouldn't be complete without a church in the middle of nowhere.
Page 1 of 6