Kafizis Beach
Published 6th of September, 2023
A few years ago we photographed Kafizis Beach, at Cap St George, for our Beaches Directory. Well, time and developers march on, and the area has changed quite a bit since then. So we went down to take another look...
No Vehicular Access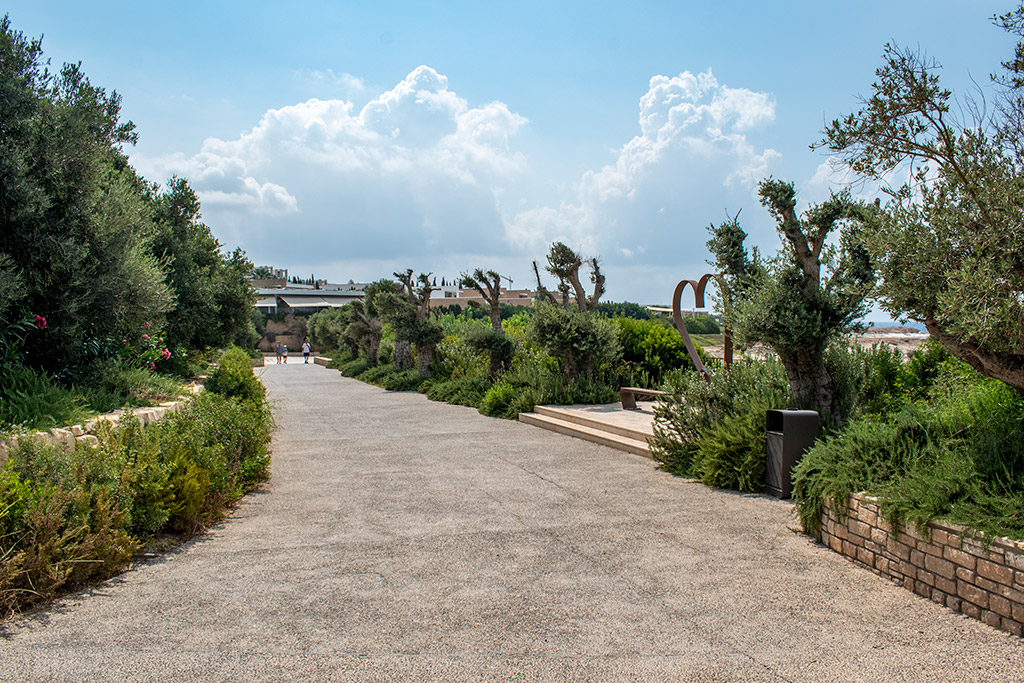 Cap St George is a huge new resort that has been built in the Sea Caves area of Cyprus. In order to appreciate how large it now is, you should watch one of the films we have posted on our Youtube channel. When we first visited the area the hotel and most of the villas hadn't been built. The developers have certainly been busy.
The first thing we noticed on arrival is that the road down to the beach area has now been pedestrianised. So we parked in front of it and set off on foot.

Don't Park Here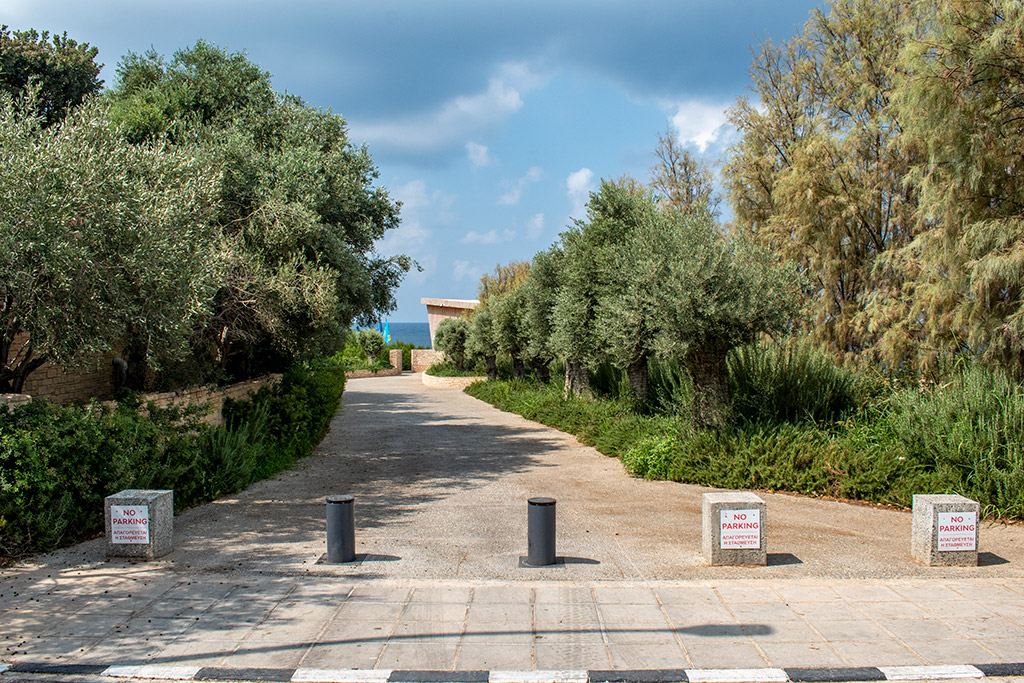 If you visit, do not ignore these no parking signs. Those bollards are retractable, and the building further down is the Lifeguard Station. So presumably in the event of an emergency at the beach, an ambulance will need to be able to drive down here.
Romantic Viewpoint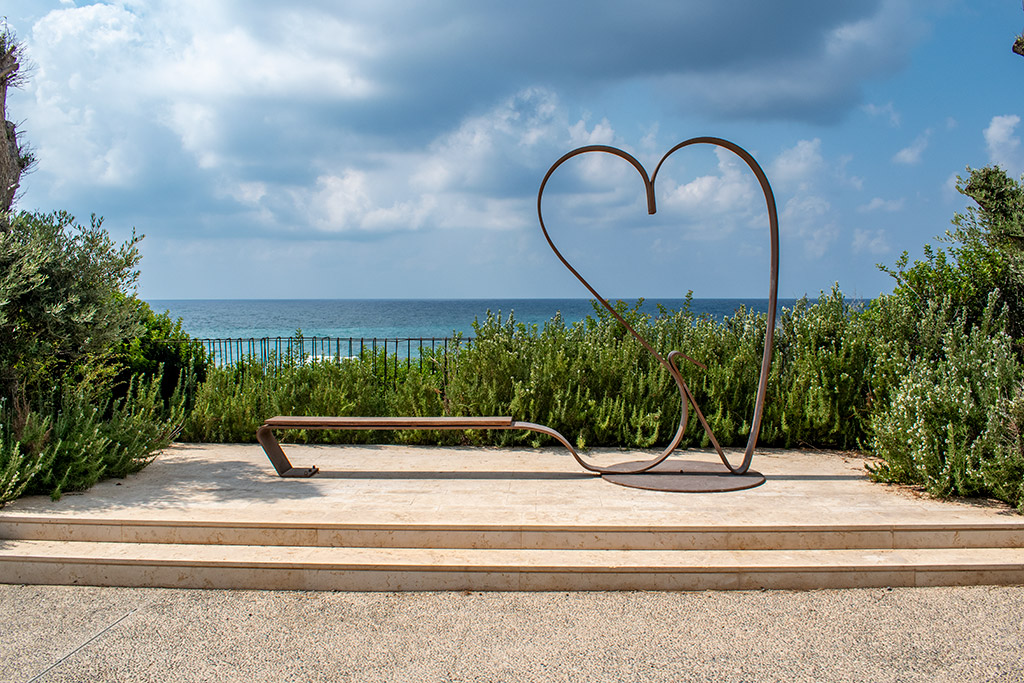 I have to give the people of Cap St George credit here, they have made the pedestrianised road lovely to look at.
Oh one other thing I should mention, on our visit the weather was quite cloudy which is highly unusual for August. Normally the area looks a lot brighter than this. Still, the clouds make for more interesting photographs.
Eating Area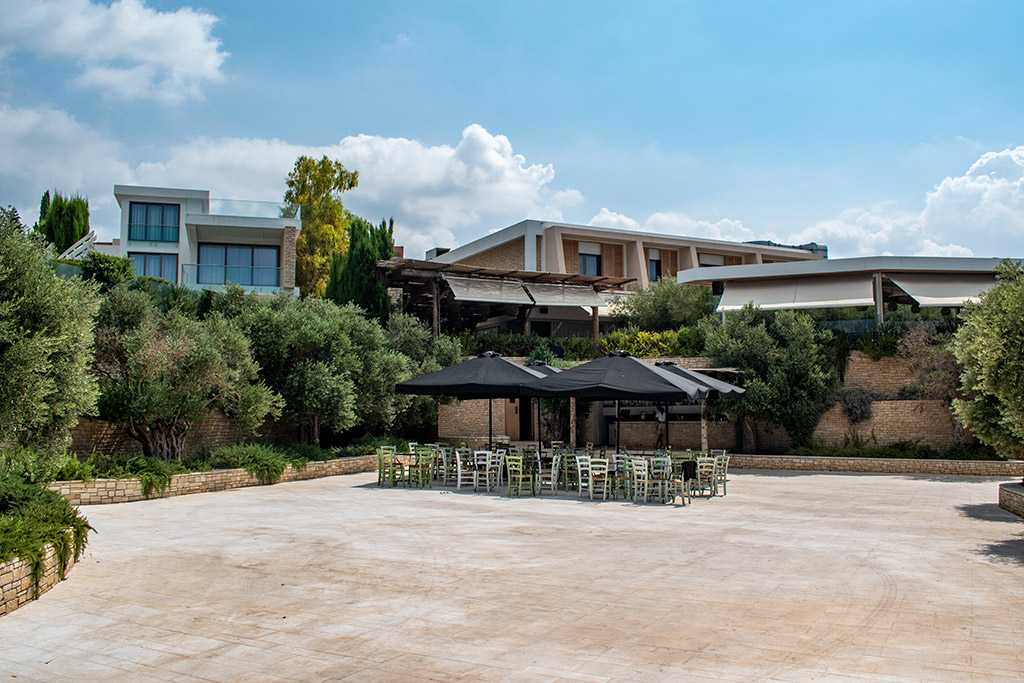 At the end of the walkway you will find this seating area. From this angle it looks a bit out of place...
Beach Restaurant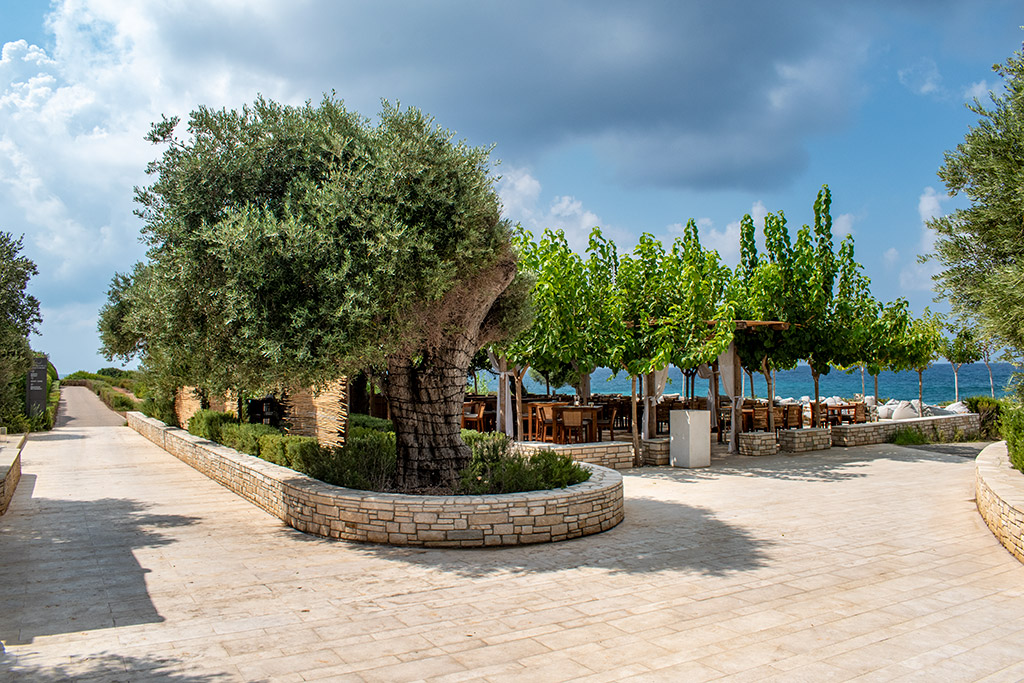 ...however, if you look to your right you will see the rest of the taverna. There is also a coast path to the left, which we shall explore before going down to the beach on the right.
Page 1 of 5
If you like our blogs and the rest of our content, please consider slinging us a few euros to help us produce more content. Use the Coffee link below if you feel so inclined. Payments are taken on a secure gateway, with no contact!
❤

Related Blogs: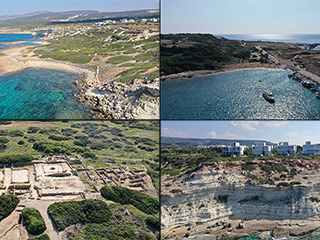 Agios Georgios From Above
Agios Georgios is a charming village that sits on the South West corner of Paphos next to the Akamas Peninsula. As well as a lovely harbour there are also some interesting caves in the cliffs, a lovely tavern and an Archaeological Site. In this article I fly our drone over the area to bring you a fresh perspective.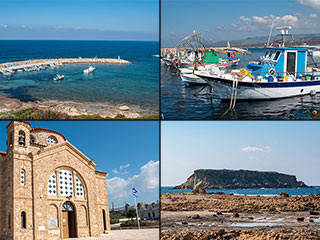 Agios Georgios Harbour
Given that Cyprus is an island, there are surprisingly few harbours on its coastline. One such can be found at Agios Georgios, on the edge of the Akamas. And as well as the harbour, there are also some ancient caves and an Archaeological Park, so it is well worth a visit, as you shall see...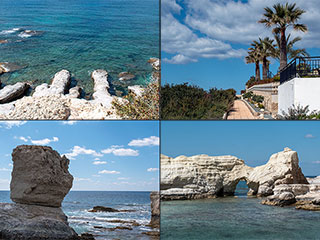 Sea Caves
Sea Caves is an area between Peyia and Agios Georgios which is justifiably famous for its beautiful coastline. We have driven past it several times, and flown a drone around it. The other day I took time to explore it properly...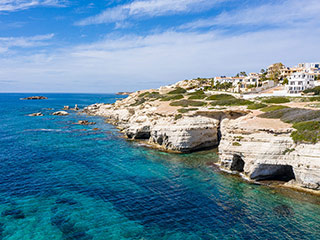 Sea Caves From Above
The Sea Caves between Peyia and Agios Georgios are a beautiful stretch of coastline, and are a great place to explore. We were passing with our drone the other day, so I decided to get a better look of the cliffs, to see what all the fuss is about...
Good Pages To Visit

FB Page

Paphos Life on Facebook

Like us on Facebook and stay notified of new blog posts.

FB Page

Our Facebook Chat Group

Paphos Chat has been created for people who like our site and want to chat using Facebook. You can also easily upload photos of any size here. A lot of people are members of the Facebook chat group and the main forum. It's entirely up to you.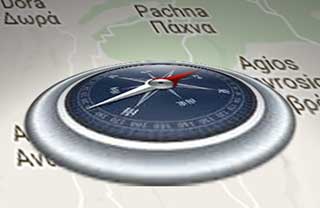 List

Blog Locations

Planning a day out? Then use our map of blog locations as a handy guide. Some of the places we visit our closer to each other than you might think, so take a look and start planning your next adventure...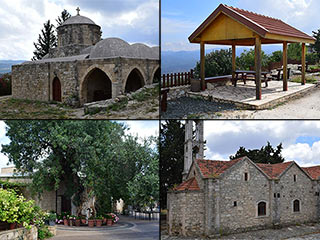 eBook

Cyprus Road Trip 01: the Kathikas - Panagia Loop

Let me take you on a journey around the region of Paphos, Cyprus. Starting at Paphos itself, we travel to Akoursos, then Kathikas, Kritou Terra and Simou. We continue past Lasa and Kannaviou, before taking in the delights of Panagia. Getting a bit more adventurous, we visit the abandoned villages of Statos and Agios Fotios, before passing through Choulou, Letymbou and Polemi, and rejoining the main Paphos - Polis road. The route is suitable for all types of vehicle, and requires no off-roading. The guide contains about 130 photographs including shots of all the road signs you need to pay attention to, as well as some of the highlights you may experience along the way. There are also several maps which will help you keep your bearings. You can do this journey in a day, or you can break it up into chunks. You can also do it in reverse, to get some completely different views. It is entirely up to you.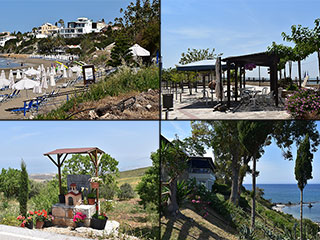 eBook

Cyprus Road Trip 02: Paphos - Coast to Coast

Newly published, our second Paphos Road trip takes you from coast to coast. Visit Coral Bay, Sea Caves, Agios Georgios, various traditional villages and more besides, as you travel to the Baths of Aphrodite on the Polis coast. And on the way back, we throw in an abandoned village for good measure.