Anogyra Vlou Archaeological Site
Published 26th of August, 2021
The countryside of Cyprus is swamped with archaeological sites, though many of them are rightly off-limit to the public. A couple of years ago a forum regular visited Anogyra Vlou, and now that it is also shown on Google Maps, we thought it an opportune time to revisit the location and have a look for ourselves.
Get Your Bearings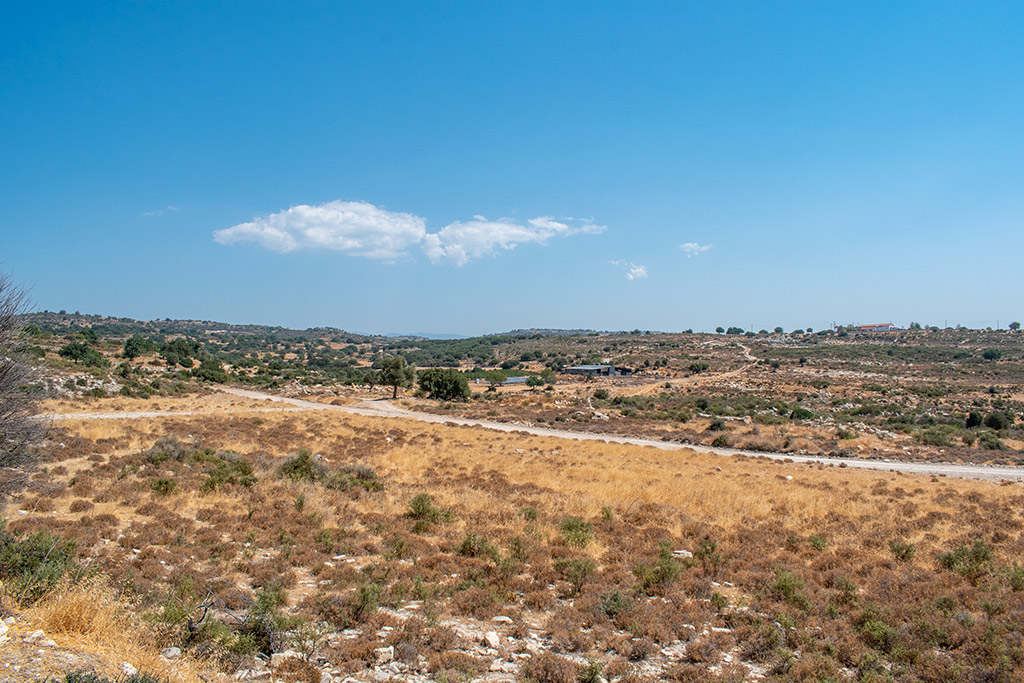 The Archaeological Site lies to the North of Anogyra, above Limassol, and is a little tricky to find. However, if you head to Oleastro Olive Park you will be in the right neck of the woods. There is a map at the end of the blog as well.

This Must Be The Place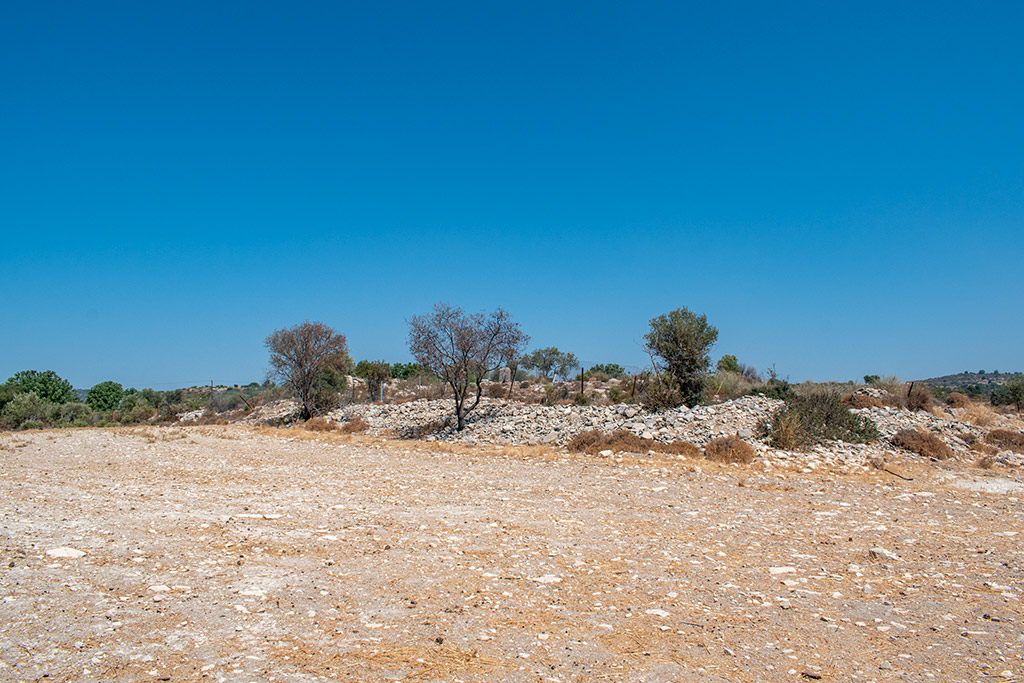 So let's get tooled up with the history of this place. A quick google revealed the following:
---
Anogyra - Vlou: Institute for the History of Material Culture of the Russian Academy of Sciences
The Department of Antiquities, Ministry of Transport, Communications and Works, announces the completion of the 2015 archaeological field season at Anogyra - Vlou and Anogyra - Tsoulloufatsena (Lemesos District). The fieldwork was conducted in September 2015 by the Cyprus Expedition of the Institute for the History of Material Culture (Russian Academy of Sciences) under the direction of Dr. V.A. Goroncharovskiy.
The main objective of archaeological exploration in the vicinity of the village of Anogyra was to conduct a geomagnetic survey at the site of Anogyra-Tsoulloufatesena, opposite the medieval monastery of Timios Stavros (Holy Cross). The total investigated area measures around 0.3 hectares. Although impressive architectural remains could not be detected due to the small contrast of the magnetic properties of the limestone walls and the extremely rocky soil, nevertheless, it is almost certain that a large building complex lies in this area. This is evidenced by the presence of building remains in trenches that were investigated in the past, displaced cut stone blocks, a stone weight from an olive oil press and ceramic material (fragments of tiles, large clay vessels and jugs), primarily dating to the 3rd – 4th century AD.
Furthermore, an area near the excavations of 2009-2012 and 2014 was investigated through magnetic survey and detailed magnetic measurements were recorded. On the northern and eastern sections of the area magnetic anomalies did not occur. However, the most interesting result was obtained in the southern sector, where investigations identified a large pottery centre with evidence of ceramic kilns, pits with ceramic refuse and pits that would have been used for mixing the clay. This pottery center would probably have been connected with the Late Hellenistic olive oil production workshop that was identified during the 2009-2012 and 2014 excavations.
Geomagnetism At Its Finest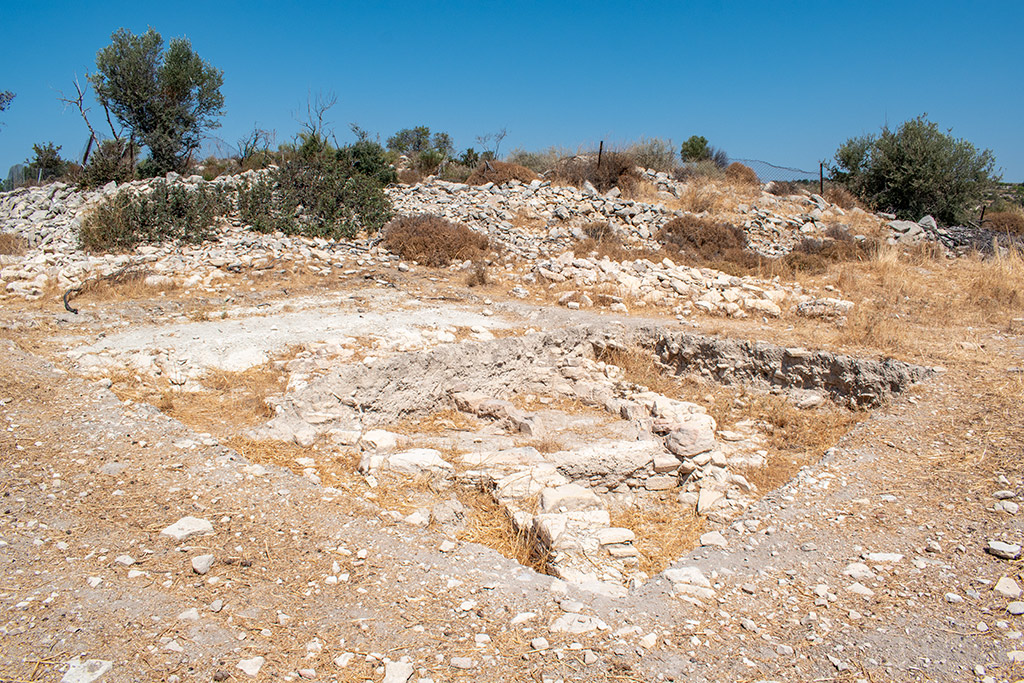 And if you were curious as to what a Geomagnetic survey is:
---
The geomagnetic survey is an efficient method for modelling of geological structures as well as for non-destructive detection of near-surface anomalies of human origin. The measurement of geomagnetic declination supports navigation and geographic mapping purposes.
The goals of the geomagnetic surveys are the mapping of crustal and near-surface magnetic anomalies and the modelling their geological or artificial origin. In most cases, the surveyed magnetic anomalies are with orders less than the ambient main geomagnetic field (1-100 nT vs. ca. 48 000 nT in Hungary). Therefore the prospecting should rely on precise measurement practice carried out with sensitive magnetometers of low noise.
Olive Oil Production Workshop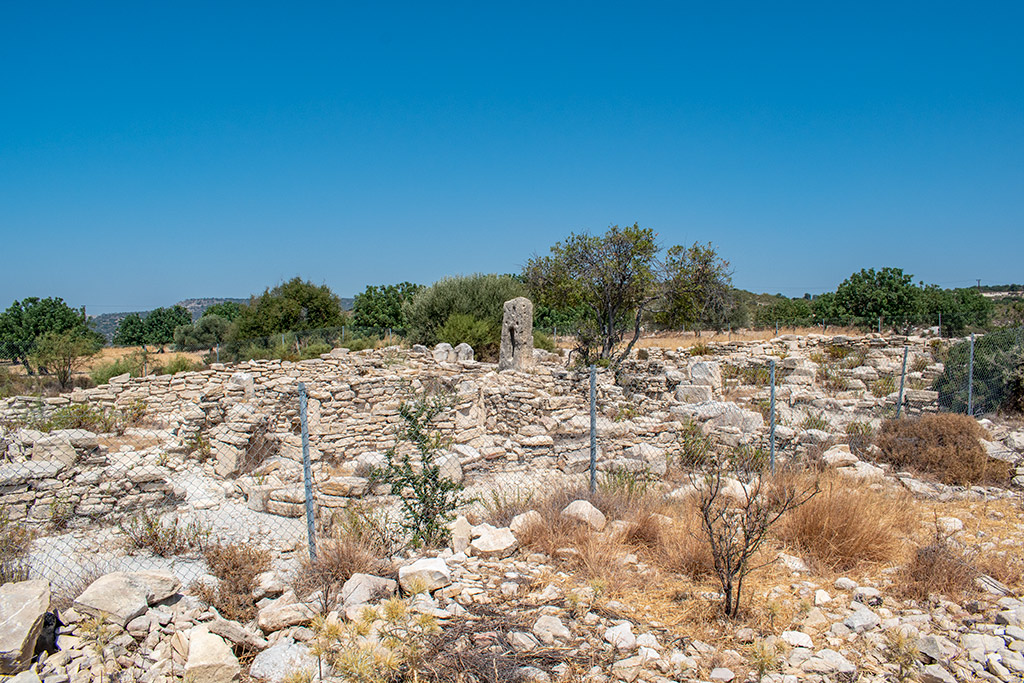 Ok, so what do we know from all that. The site is Hellenic, and was used for Olive Oil Production. There are more buildings underground, and lots of pottery was made nearby.
Let's Have A Look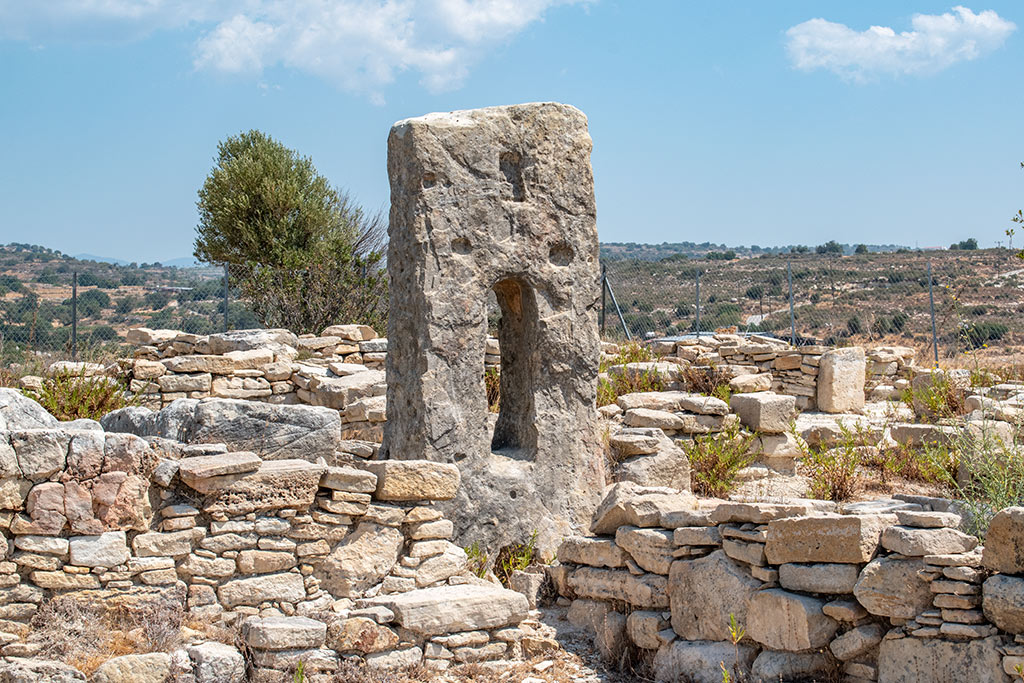 There is a fence around the whole site, but there is now an entrance with proper footpath in one corner. Given that the site is now on google maps, we figured there was no harm in going in.
If you do visit any Archaeological Site in Cyprus though, remember the explorer's charter: "Take only pictures, leave only footprints".
Page 1 of 5
If you like our blogs and the rest of our content, please consider slinging us a few euros to help us produce more content. Use the Coffee link below if you feel so inclined. Payments are taken on a secure gateway, with no contact!
❤

Good Pages To Visit

FB Page

Paphos Life on Facebook

Like us on Facebook and stay notified of new blog posts.

FB Page

Our Facebook Chat Group

Paphos Chat has been created for people who like our site and want to chat using Facebook. You can also easily upload photos of any size here. A lot of people are members of the Facebook chat group and the main forum. It's entirely up to you.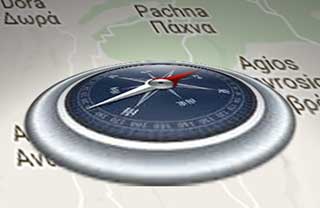 List

Blog Locations

Planning a day out? Then use our map of blog locations as a handy guide. Some of the places we visit our closer to each other than you might think, so take a look and start planning your next adventure...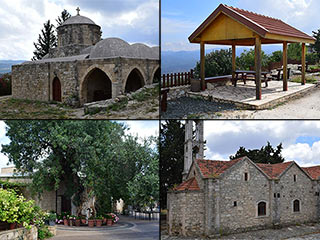 eBook

Cyprus Road Trip 01: the Kathikas - Panagia Loop

Let me take you on a journey around the region of Paphos, Cyprus. Starting at Paphos itself, we travel to Akoursos, then Kathikas, Kritou Terra and Simou. We continue past Lasa and Kannaviou, before taking in the delights of Panagia. Getting a bit more adventurous, we visit the abandoned villages of Statos and Agios Fotios, before passing through Choulou, Letymbou and Polemi, and rejoining the main Paphos - Polis road. The route is suitable for all types of vehicle, and requires no off-roading. The guide contains about 130 photographs including shots of all the road signs you need to pay attention to, as well as some of the highlights you may experience along the way. There are also several maps which will help you keep your bearings. You can do this journey in a day, or you can break it up into chunks. You can also do it in reverse, to get some completely different views. It is entirely up to you.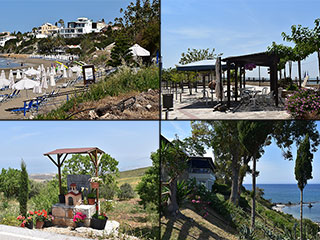 eBook

Cyprus Road Trip 02: Paphos - Coast to Coast

Newly published, our second Paphos Road trip takes you from coast to coast. Visit Coral Bay, Sea Caves, Agios Georgios, various traditional villages and more besides, as you travel to the Baths of Aphrodite on the Polis coast. And on the way back, we throw in an abandoned village for good measure.