Paphos Fires
Published 24th of August, 2022
As summer drags on, the countryside gets drier and drier. There have been a spate of fires recently, so much so that an article that was supposed to be about a well has morphed into one about the infernos.
Polemi Well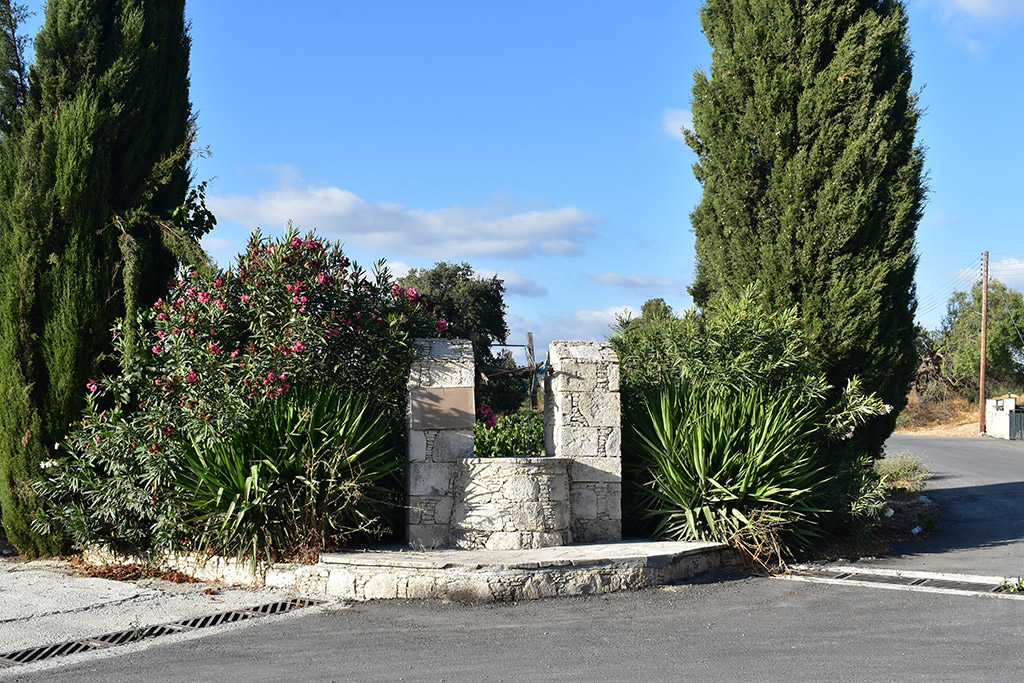 This was going to be a little story about a well. Not this one, which isn't in fact a well. No, this is strictly ornamental and will be viewed by everybody making a pilgrimage to see the spring tulips Polemi is rightly famous for.

Burnt Offerings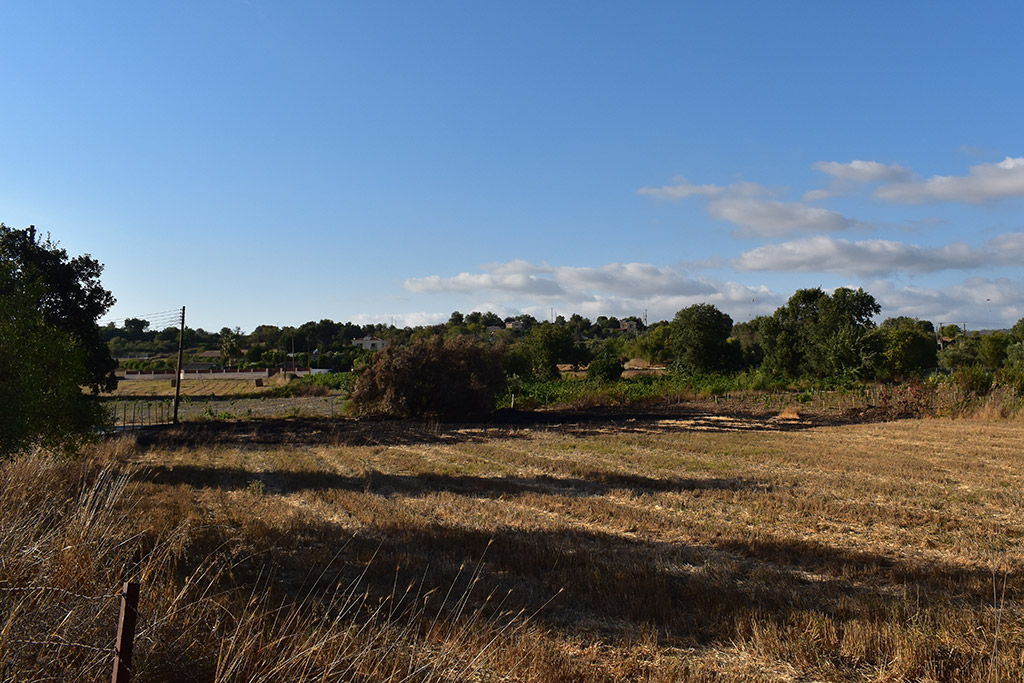 No, the well in question is actually in a field behind our villa. Until the other day, we didn't know it was there. However, the field inexplicably caught fire, and along with some of our neighbours, we had to try and put it out before the fire brigade arrived. Luckily the damage was confined to this one field.
I was first alerted to the fire by Alex, who was doing some gardening. I grabbed some assorted tools and a fire extinguisher, and drove around next to the field. I didn't expect to put the fire out with the extinguisher. It was very old, and I suspected that it wouldn't work. I thought I would give it a last hurrah before consigning it to the bin. As it turned out, it squirted one quick blast, and that was it. So I am glad I didn't have to rely on it in a house fire.
Nearby House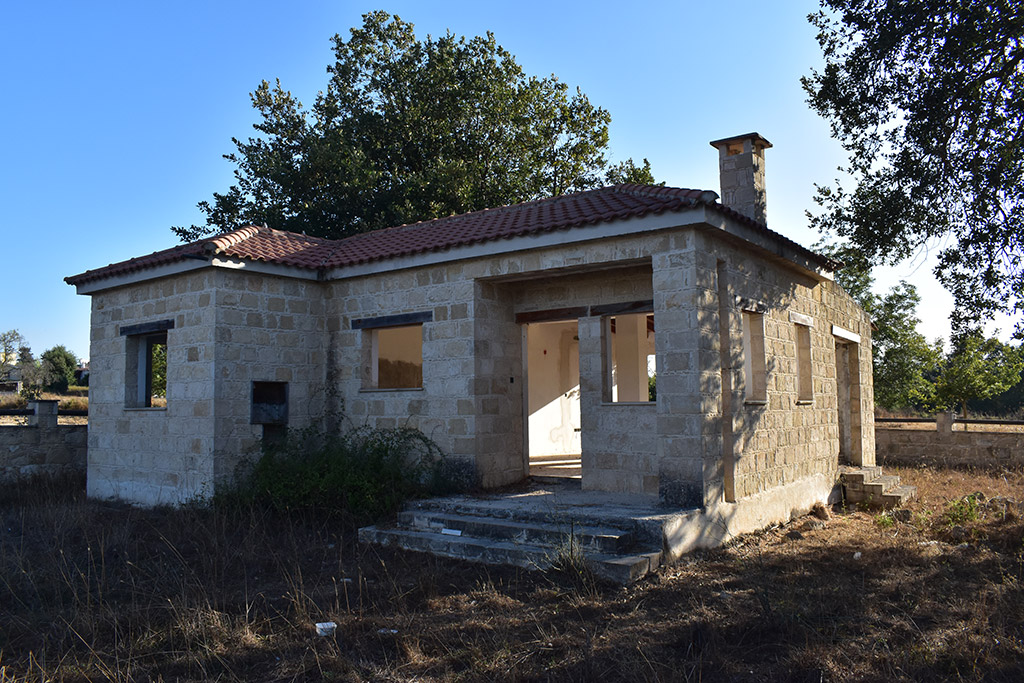 Next to the location of the fire was a half built house. Nobody lives here, and nobody had any cause to visit the place, so how the fire started will remain a mystery. But start it did, and it spread fairly quickly until the neighbourhood posse dampened it down with soil and the rather feeble hose from our garden. A small fire engine soon turned up, followed by a slightly bigger one. The rest of the fire was then extinguished quickly.
What's That?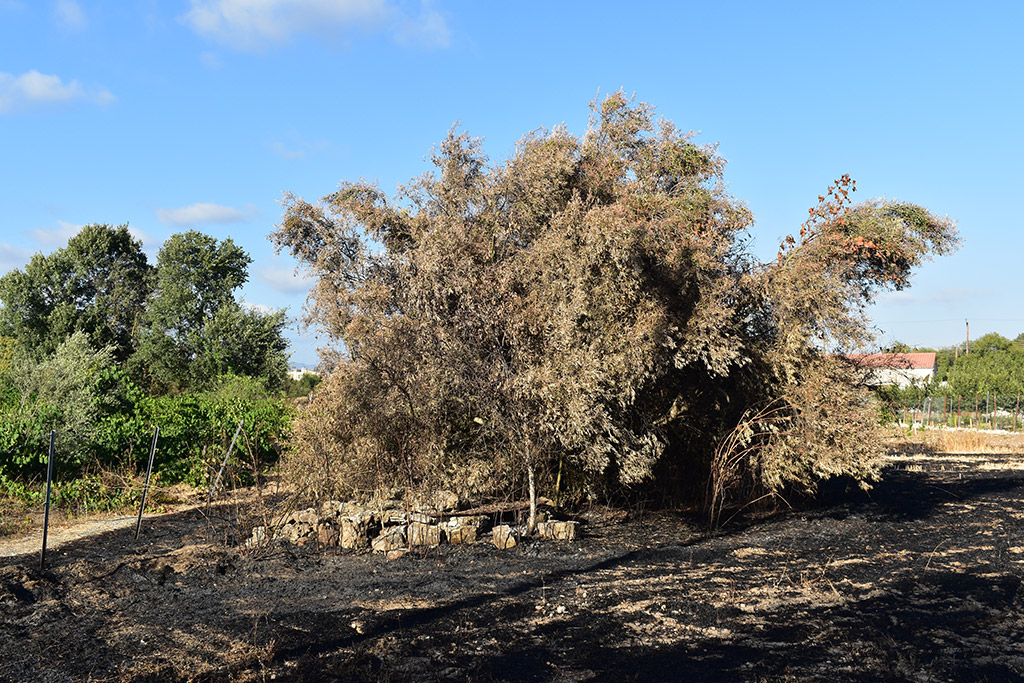 Something caught my eye though. There was a strange pile of rocks next to an olive tree. Closer inspection revealed it to be (I think) an old well. There is mesh and metal on top of it, to prevent (I assume) anybody falling in. I wonder how long that has been there though? I looked on the old Victorian map of the area, and it is not marked there. But it isn't marked on any modern map either.
Dancing Helicopters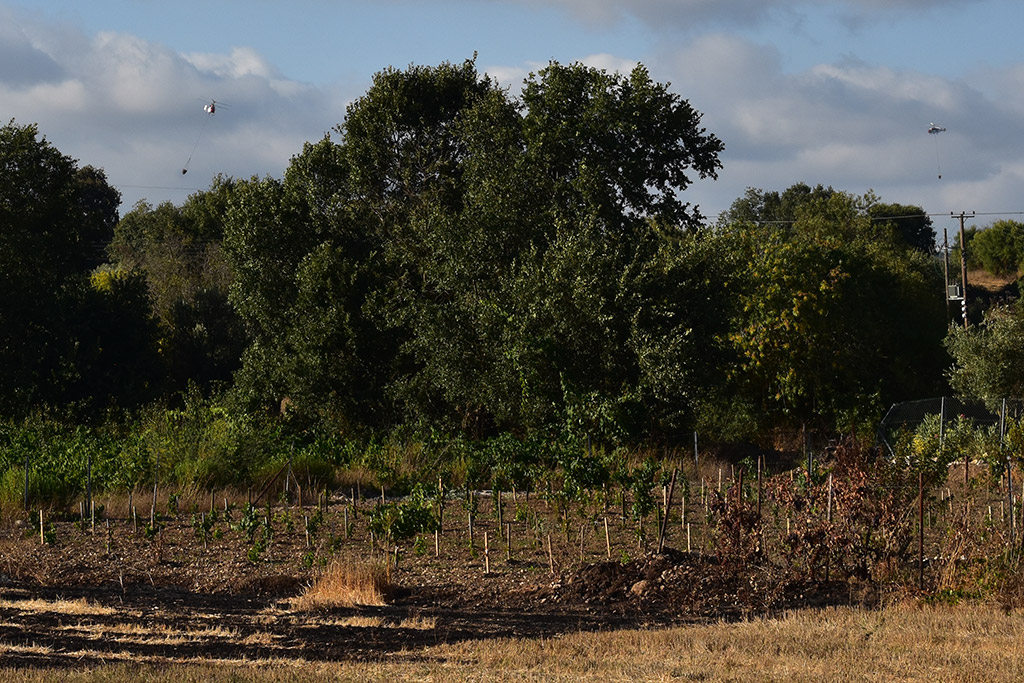 I had planned on investigating the well further. When the area has cooled down, I could stick my 360 camera down it with a torch, to see what is there. However, when I returned a couple of days later, to put out a smouldering pile of earth and hay that had not yet been fully extinguished, I could see that something else was afoot. Look at the two helicopters. They weren't there for my little pile of embers. Something else was going down, near Psathi.
Page 1 of 3
If you like our blogs and the rest of our content, please consider slinging us a few euros to help us produce more content. Use the Coffee link below if you feel so inclined. Payments are taken on a secure gateway, with no contact!
❤

Good Pages To Visit

FB Page

Paphos Life on Facebook

Like us on Facebook and stay notified of new blog posts.

FB Page

Our Facebook Chat Group

Paphos Chat has been created for people who like our site and want to chat using Facebook. You can also easily upload photos of any size here. A lot of people are members of the Facebook chat group and the main forum. It's entirely up to you.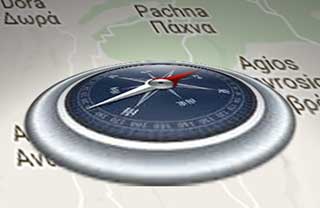 List

Blog Locations

Planning a day out? Then use our map of blog locations as a handy guide. Some of the places we visit our closer to each other than you might think, so take a look and start planning your next adventure...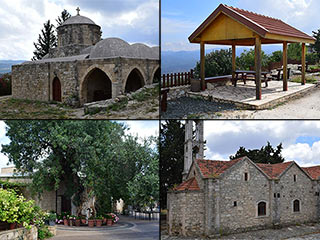 eBook

Cyprus Road Trip 01: the Kathikas - Panagia Loop

Let me take you on a journey around the region of Paphos, Cyprus. Starting at Paphos itself, we travel to Akoursos, then Kathikas, Kritou Terra and Simou. We continue past Lasa and Kannaviou, before taking in the delights of Panagia. Getting a bit more adventurous, we visit the abandoned villages of Statos and Agios Fotios, before passing through Choulou, Letymbou and Polemi, and rejoining the main Paphos - Polis road. The route is suitable for all types of vehicle, and requires no off-roading. The guide contains about 130 photographs including shots of all the road signs you need to pay attention to, as well as some of the highlights you may experience along the way. There are also several maps which will help you keep your bearings. You can do this journey in a day, or you can break it up into chunks. You can also do it in reverse, to get some completely different views. It is entirely up to you.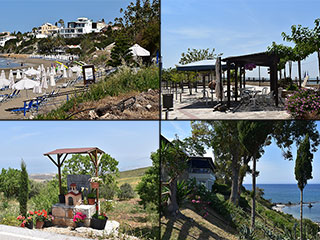 eBook

Cyprus Road Trip 02: Paphos - Coast to Coast

Newly published, our second Paphos Road trip takes you from coast to coast. Visit Coral Bay, Sea Caves, Agios Georgios, various traditional villages and more besides, as you travel to the Baths of Aphrodite on the Polis coast. And on the way back, we throw in an abandoned village for good measure.