Paphos Kataklysmos Celebrations
Published 11th of June, 2022
Kataklysmos is a big deal in Cyprus. The whole island celebrates with water festivals, traditional events and numerous other activities. Traditionally the biggest celebrations occur in Larnaca, though every town and city does their bit. Paphos is having its own celebrations, and the Sea Front is teaming with stalls selling allsorts. Over the next few days there are also performances to be enjoyed at Paphos Castle. We went down to the Sea Front to join in the fun.
Peanut Brittle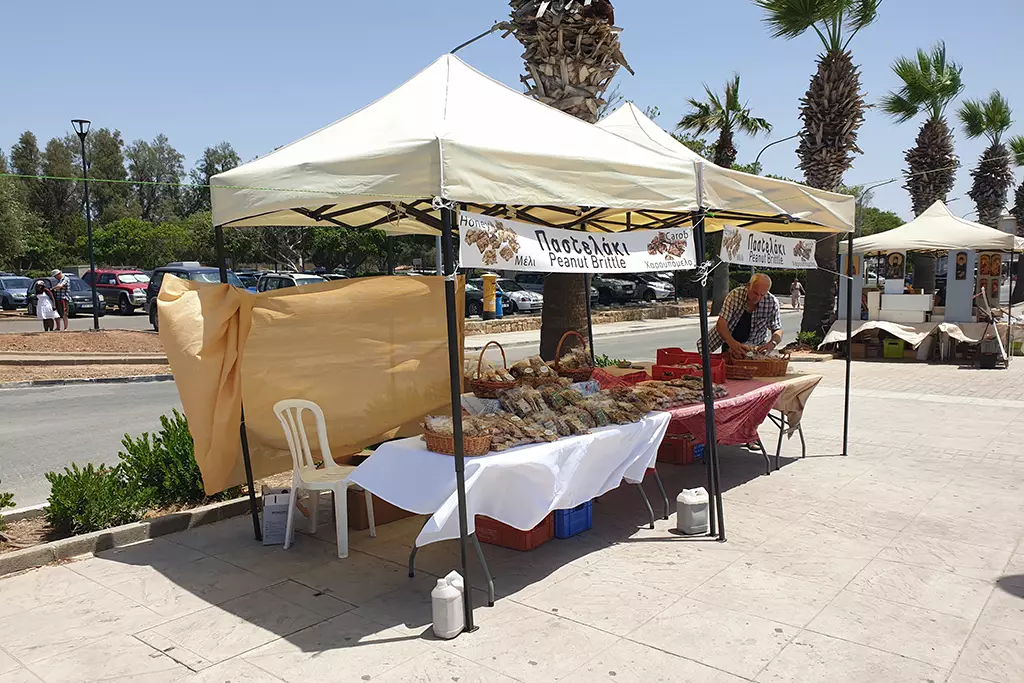 We hadn't walking along the Sea Front this morning. I was driving down it making a film, and our daughter saw a nice shawl in one of the stalls, so we parked up and had a bit of a wander. We are coming in the direction of the harbour. The Archaeological Park is just behind us.
So what is Kataklysmos? A brief Google reveals the following:
---
Fifty days after Easter comes "Kataklysmos" - the Day of the Holy Ghost. In Cyprus it is celebrated by fairs held on the water fronts. This celebration is said to have descended to us from the feasts in honour of Aphrodite which were also held on the water fronts. To this day people go to pay homage to the "holy water fronts" , where water sports are held and people go around in boats and even splash each other just for the fun of it.

Familiar Pumpkins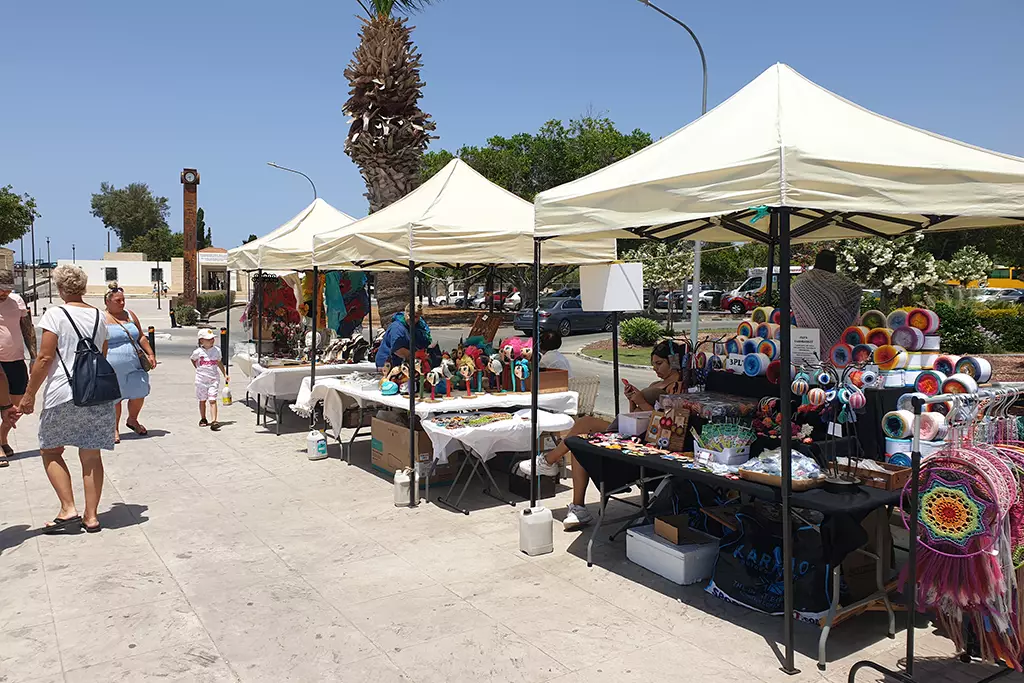 I recognise those pumpkins! I can't believe I walked past Evi without stopping for a natter. In my defence the shawl our daughter was interested in was a couple of stalls down so we headed straight there first, and I didn't notice her stand. Unfortunately, at 95 euros the shawl was out of her price range, but we stayed to have a look at the rest of the stalls anyway.
Hmmm, according to our main forum, these stalls may well be here to the 20th. I had planned popping in to Pumpkin House in Part 2 of my look at Old Paphos. I was going to do that early next week, but I might delay it now. Anyway, back to the celebrations...
Religious Icons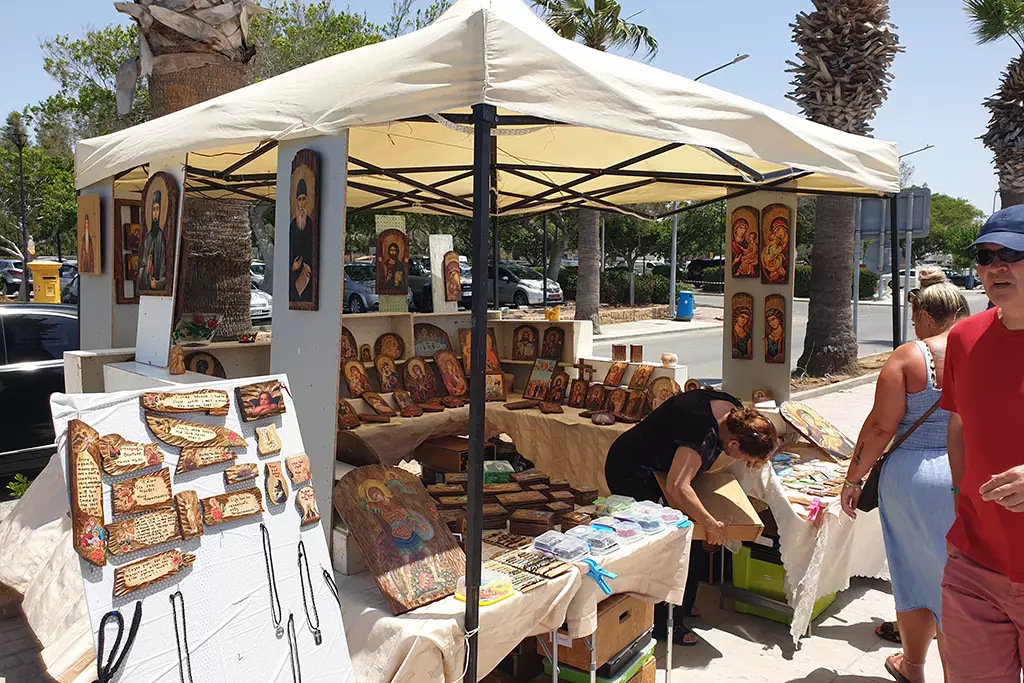 If you have ever been to a Cypriot shrine, they are adorned with items like this. Now you know where they get them from.
Early Doors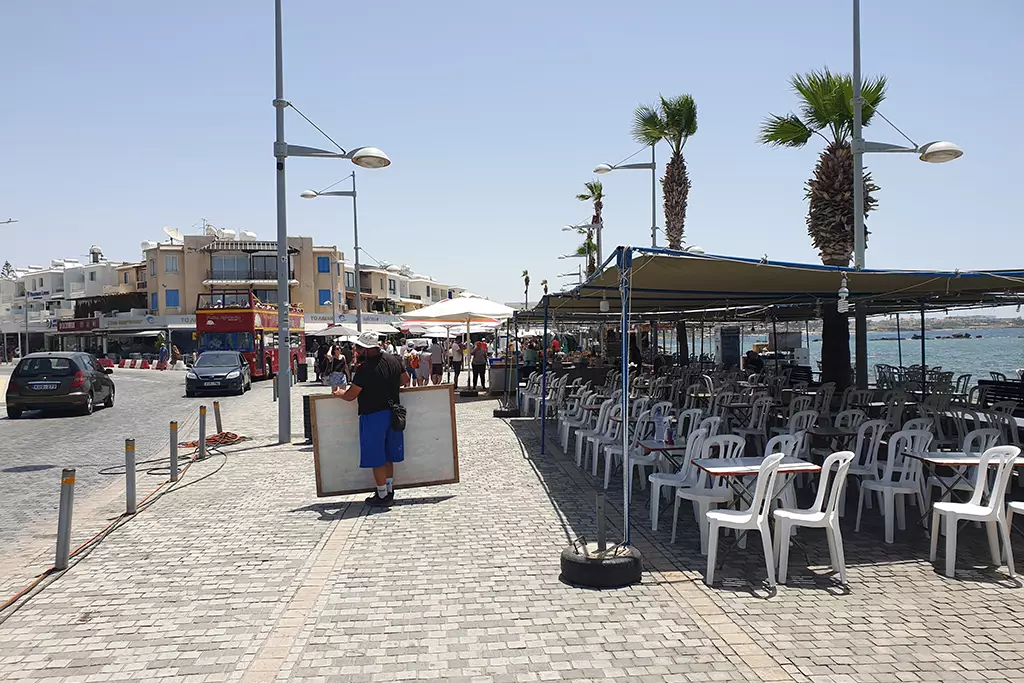 We visited the area mid-morning. It was fairly crowded compared to recent months, but it gets a lot busier later.
Oh and speaking of activities, we list the itinerary at the end of this article. However, if you are in a rush, this is what is happening later today:
SATURDAY 11TH JUNE
8PM Castle Square
Cypriot Traditional Dances by the Dance Grouip of the Cultural Association "Vasilitzia"
Greek popular dances by the Dance Group of Katerina Tziamalis
Dance Performance from the Black Sea by the Dance Group "Romiasini"
Loukoumades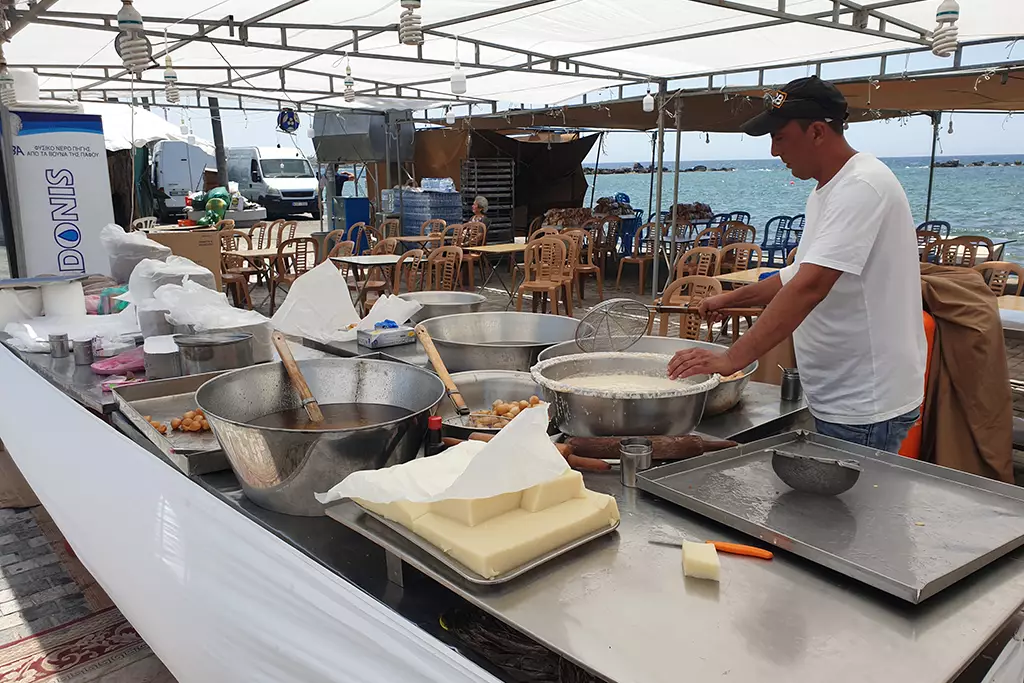 No Cypriot Fair would be complete without the delicious treats that are loukoumades. Little balls of yum.
Page 1 of 5
If you like our blogs and the rest of our content, please consider slinging us a few euros to help us produce more content. Use the Coffee link below if you feel so inclined. Payments are taken on a secure gateway, with no contact!
❤

Good Pages To Visit

FB Page

Paphos Life on Facebook

Like us on Facebook and stay notified of new blog posts.

FB Page

Our Facebook Chat Group

Paphos Chat has been created for people who like our site and want to chat using Facebook. You can also easily upload photos of any size here. A lot of people are members of the Facebook chat group and the main forum. It's entirely up to you.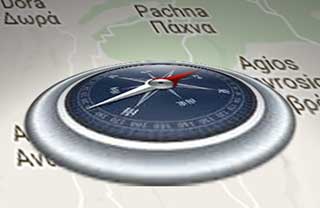 List

Blog Locations

Planning a day out? Then use our map of blog locations as a handy guide. Some of the places we visit our closer to each other than you might think, so take a look and start planning your next adventure...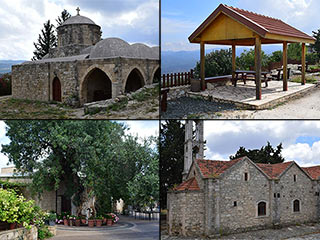 eBook

Cyprus Road Trip 01: the Kathikas - Panagia Loop

Let me take you on a journey around the region of Paphos, Cyprus. Starting at Paphos itself, we travel to Akoursos, then Kathikas, Kritou Terra and Simou. We continue past Lasa and Kannaviou, before taking in the delights of Panagia. Getting a bit more adventurous, we visit the abandoned villages of Statos and Agios Fotios, before passing through Choulou, Letymbou and Polemi, and rejoining the main Paphos - Polis road. The route is suitable for all types of vehicle, and requires no off-roading. The guide contains about 130 photographs including shots of all the road signs you need to pay attention to, as well as some of the highlights you may experience along the way. There are also several maps which will help you keep your bearings. You can do this journey in a day, or you can break it up into chunks. You can also do it in reverse, to get some completely different views. It is entirely up to you.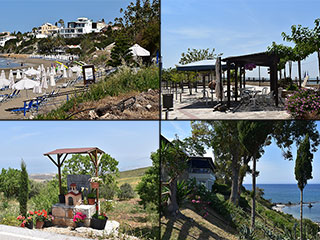 eBook

Cyprus Road Trip 02: Paphos - Coast to Coast

Newly published, our second Paphos Road trip takes you from coast to coast. Visit Coral Bay, Sea Caves, Agios Georgios, various traditional villages and more besides, as you travel to the Baths of Aphrodite on the Polis coast. And on the way back, we throw in an abandoned village for good measure.