Outstanding Illustrated Maps of Paphos
Published 26th of January, 2021
When art and usefulness are interlinked the results can be extraordinary. A fine example can be seen in the wonderfully illustrated maps of Paphos produced by Anaxima. Come and see what we mean...
Hanging Around Paphos Municipality Offices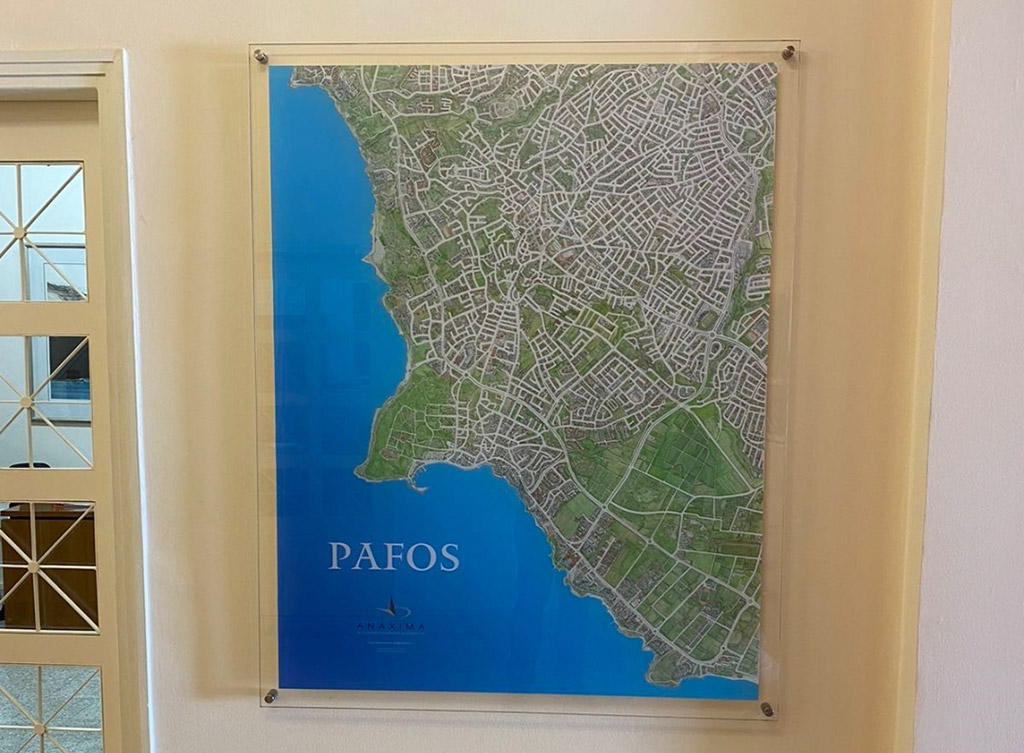 If you should happen to be visiting the Paphos Municipality Offices, you might notice this piece of art hanging from a wall. At first glance it looks like an illustrated map of Paphos. And that's exactly what it is. But look closer...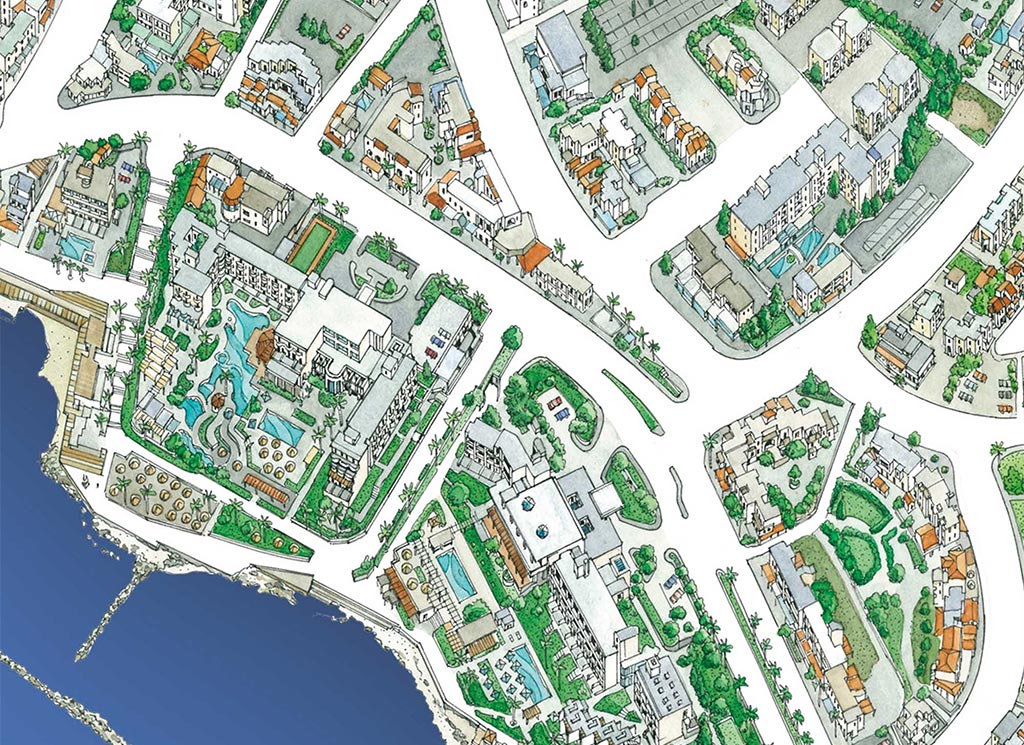 Yes, that is part of Paphos Harbour, but look closer still...
Amazing Detail!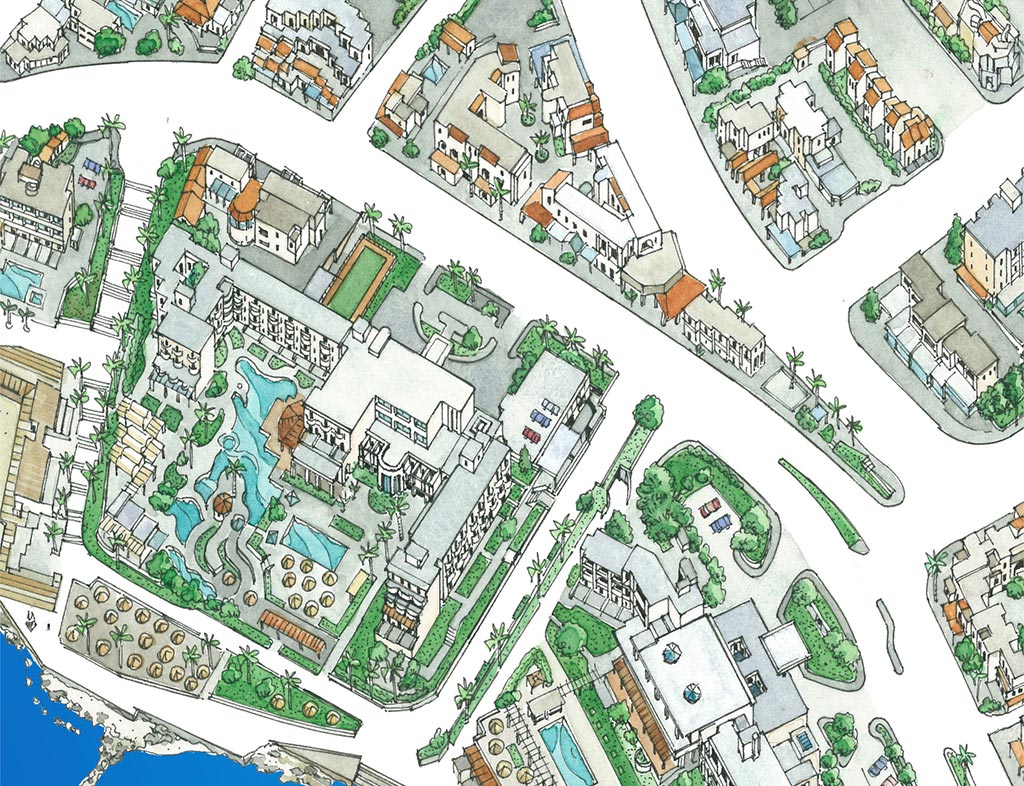 There are a number of things to say about this picture. Firstly, it is incredibly detailed. Secondly. it is an accurate map - the roads all run where they should and the coastline is the coast of Paphos. Most importantly though, it is entirely hand-drawn. It would be relatively easy to pull satellite imagery together and convert it automatically to a drawing, but that isn't the case here. Just look at the houses, they exhibit a perspective that you won't find on any photograph. And look at the trees. They are each unique, and have clearly been drawn individually.
Tomb of the Kings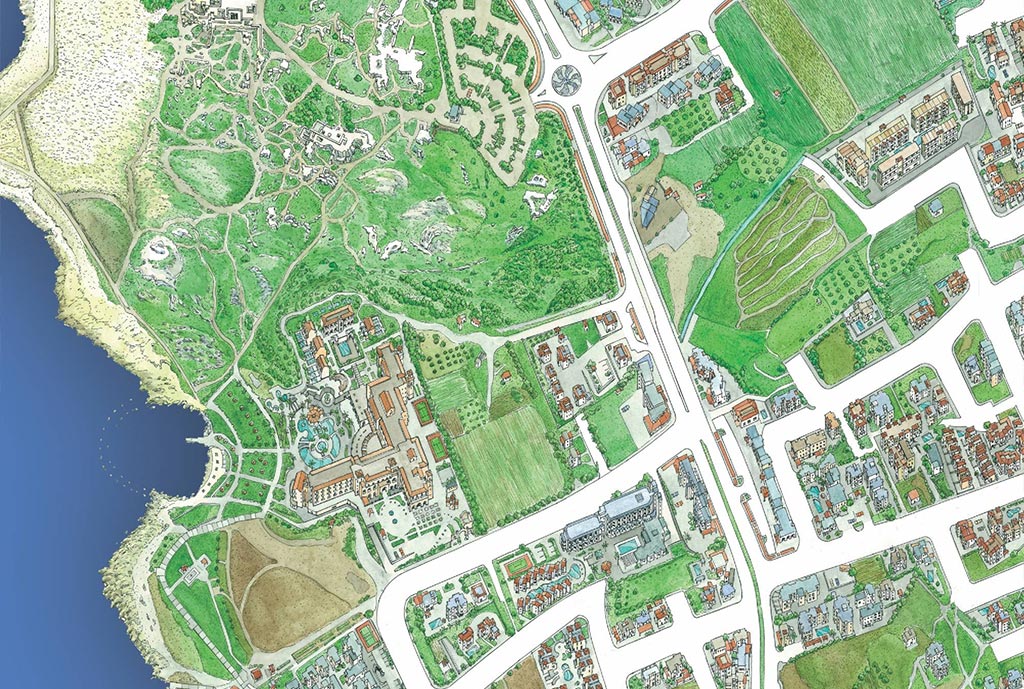 And it's not just the harbour. Most of Paphos is covered by the map. And if you think it must have taken them ages to do, you are absolutely right. It took the good people at Anaxima - who made the map - two years to draw it. I recently met up with them to find out more.
Every Home Should Have One!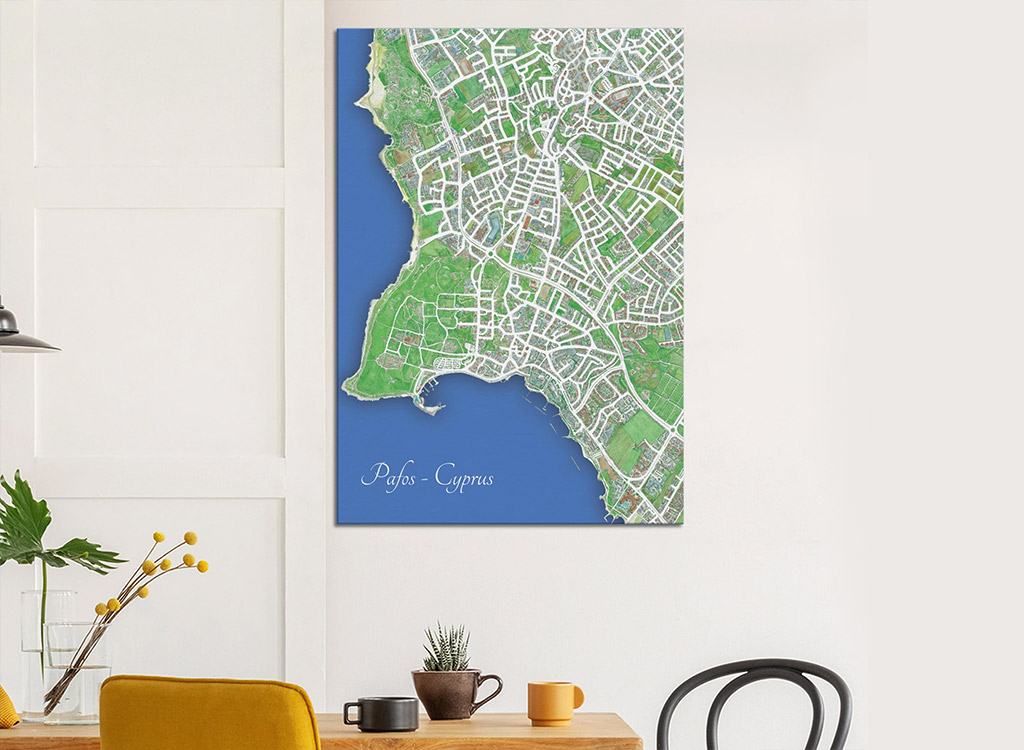 Over the next two pages I will tell you all about their map making process, and show you some more examples. There is even a special code you can use to give you 25% off an order of 2 or more. If you would rather just go straight to their website then use the link below.
It would be great if the Municipality placed some of the maps around town. I think tourists and locals alike would really love them and they would be very useful as well as attractive to look at.
Page 1 of 3
If you like our blogs and the rest of our content, please consider slinging us a few euros to help us produce more content. Use the Coffee link below if you feel so inclined. Payments are taken on a secure gateway, with no contact!
❤

Good Pages To Visit

FB Page

Paphos Life on Facebook

Like us on Facebook and stay notified of new blog posts.

FB Page

Our Facebook Chat Group

Paphos Chat has been created for people who like our site and want to chat using Facebook. You can also easily upload photos of any size here. A lot of people are members of the Facebook chat group and the main forum. It's entirely up to you.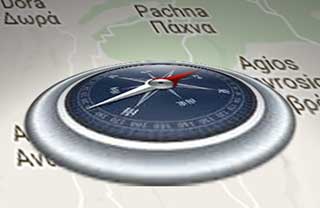 List

Blog Locations

Planning a day out? Then use our map of blog locations as a handy guide. Some of the places we visit our closer to each other than you might think, so take a look and start planning your next adventure...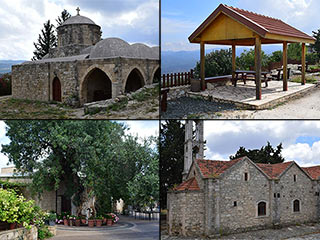 eBook

Cyprus Road Trip 01: the Kathikas - Panagia Loop

Let me take you on a journey around the region of Paphos, Cyprus. Starting at Paphos itself, we travel to Akoursos, then Kathikas, Kritou Terra and Simou. We continue past Lasa and Kannaviou, before taking in the delights of Panagia. Getting a bit more adventurous, we visit the abandoned villages of Statos and Agios Fotios, before passing through Choulou, Letymbou and Polemi, and rejoining the main Paphos - Polis road. The route is suitable for all types of vehicle, and requires no off-roading. The guide contains about 130 photographs including shots of all the road signs you need to pay attention to, as well as some of the highlights you may experience along the way. There are also several maps which will help you keep your bearings. You can do this journey in a day, or you can break it up into chunks. You can also do it in reverse, to get some completely different views. It is entirely up to you.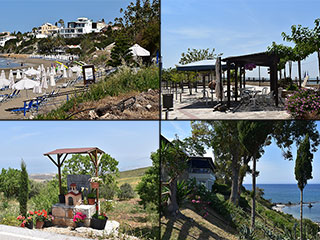 eBook

Cyprus Road Trip 02: Paphos - Coast to Coast

Newly published, our second Paphos Road trip takes you from coast to coast. Visit Coral Bay, Sea Caves, Agios Georgios, various traditional villages and more besides, as you travel to the Baths of Aphrodite on the Polis coast. And on the way back, we throw in an abandoned village for good measure.