What Are These Mystery Tags?
Published 10th of August, 2017
I am taking a break from my normal blogs to pose a question. On my travels throughout Cyprus, while I have been photographing interesting locations for blogs, I have often stumbled across some mysterious tags. They consist of a date, and an initial or two. I have photographed them as I explored, but have never included the photos in a blog because it doesn't really fit in with the blog's theme. However, I have now amassed sufficient tag pictures for them to warrant a blog in their own right. And my question to you is simple; why are they there?
Near The Blue Lagoon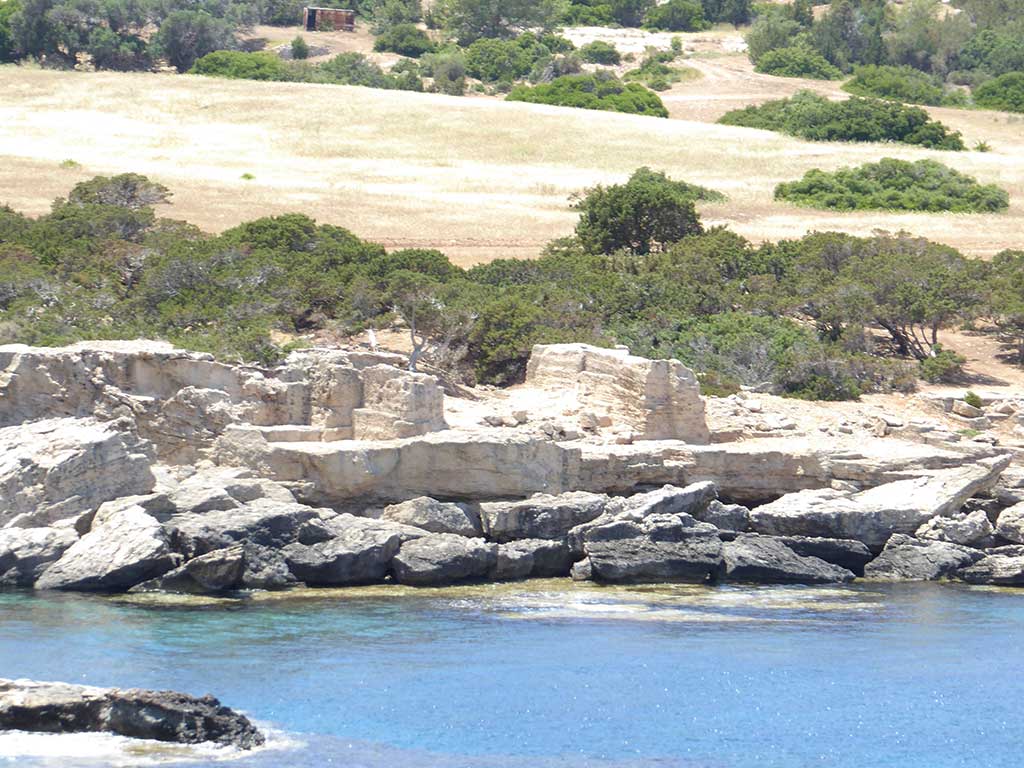 A few weeks ago, we were exploring near the Blue Lagoon. We had found a little cove, and I had clambered up some rocks to see if I could get a better view of the ruins I could see across the bay. I happened to look down, and was not surprised at what I saw...

Cement Covering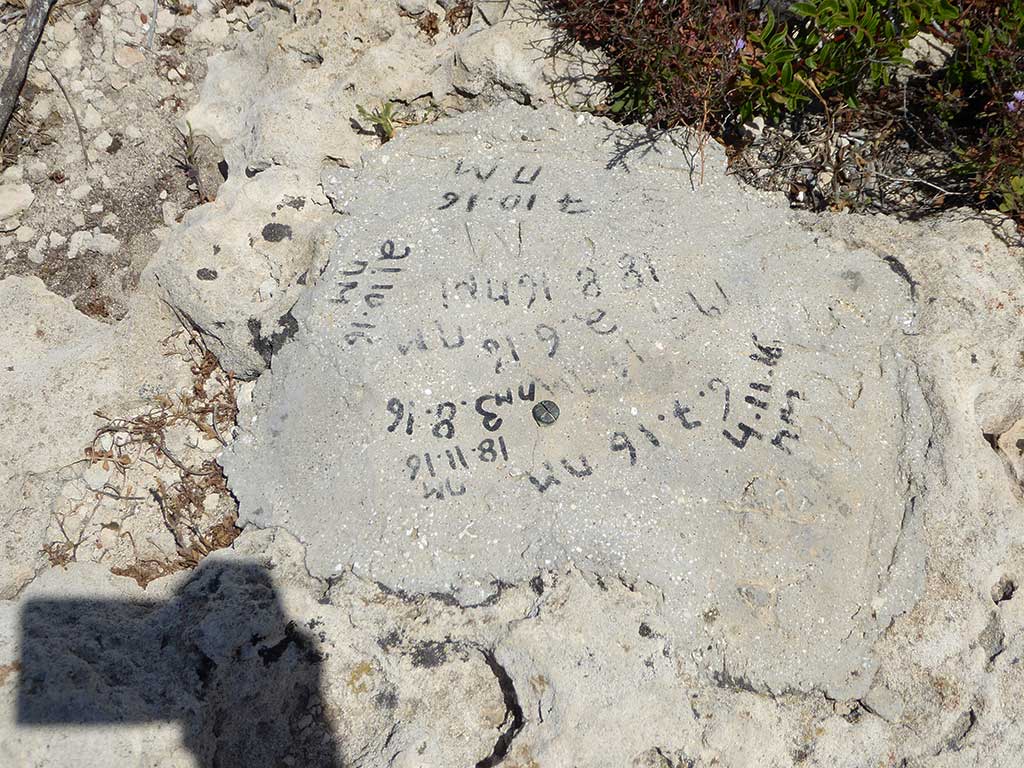 Dates and initials. In this case, only one set of initials, "nm", appear, with at least 8 dates.
Evretou Window Frame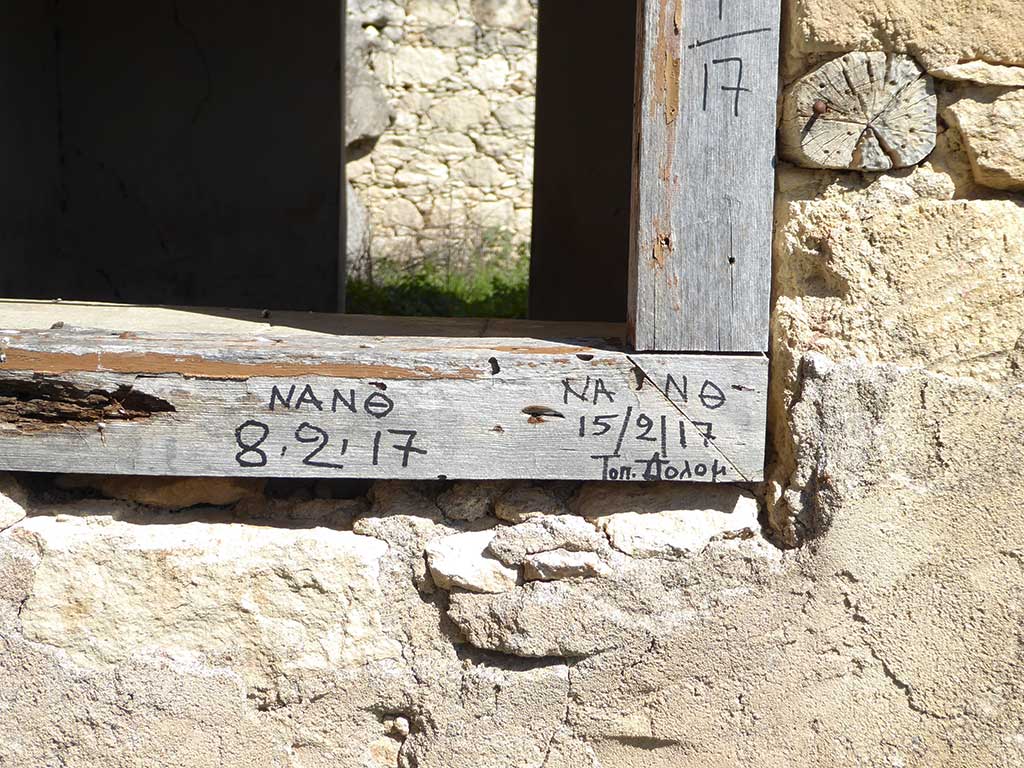 The reason I wasn't surprised, is because I have seen lots of these date tags before. This one was on a window frame in the abandoned village of Evretou. The initials NA and NΘ are used here.
A Water Feature in Melandra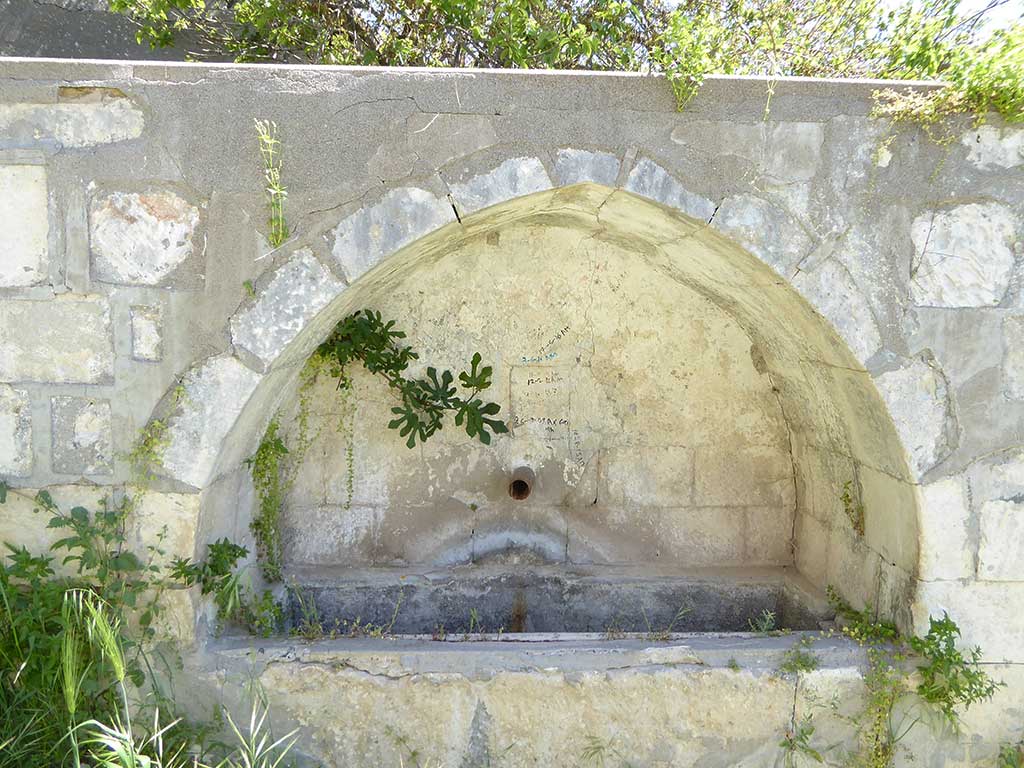 Close Up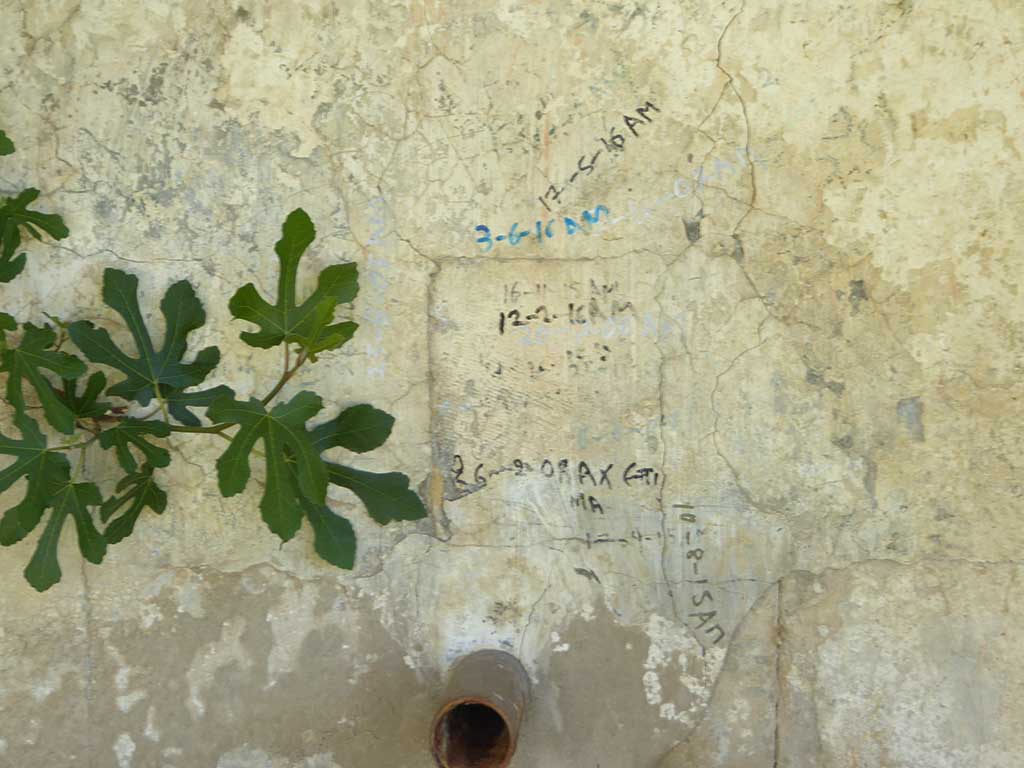 The Close Up reveals that AM, MA and AX have been here.
Page 1 of 5