The Semi-Abandoned Village of Mathikoloni
Published 5th of November, 2019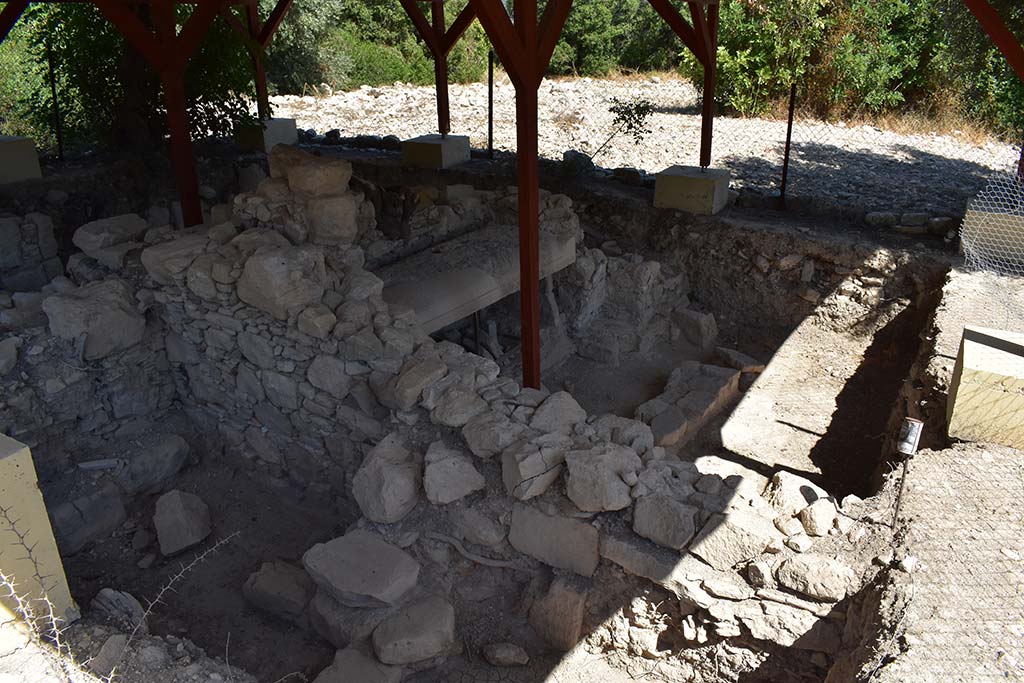 Don't worry, we didn't clambour all over the walls. the church is actually quite small and it is possible to view and photograph it by leaning over the fence.

One More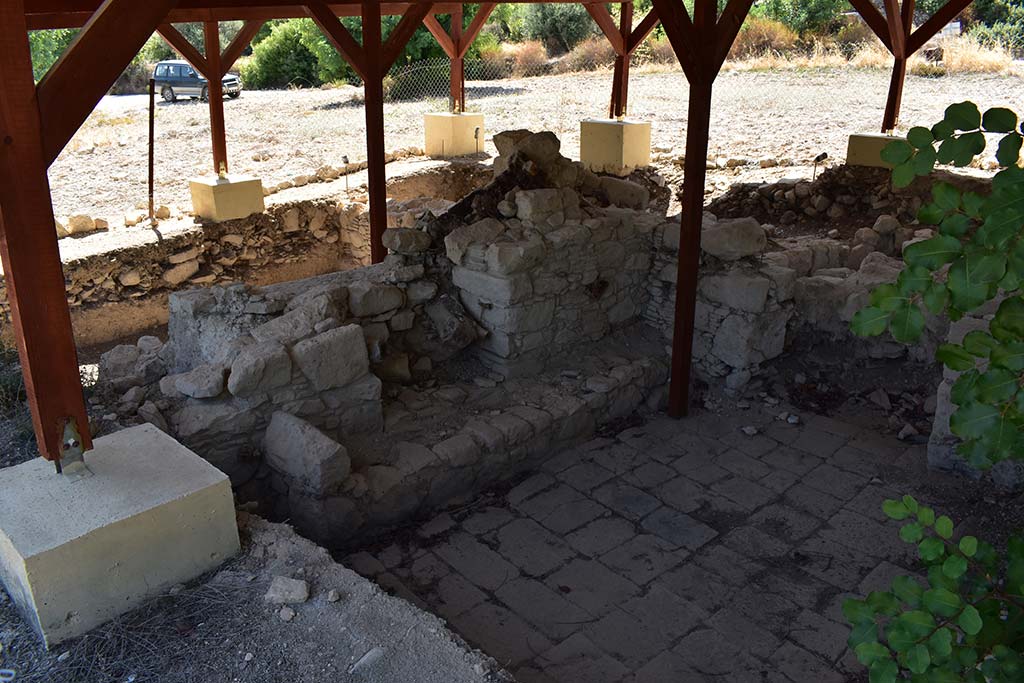 One last shot. You can see the original floor here.
Rocky Fields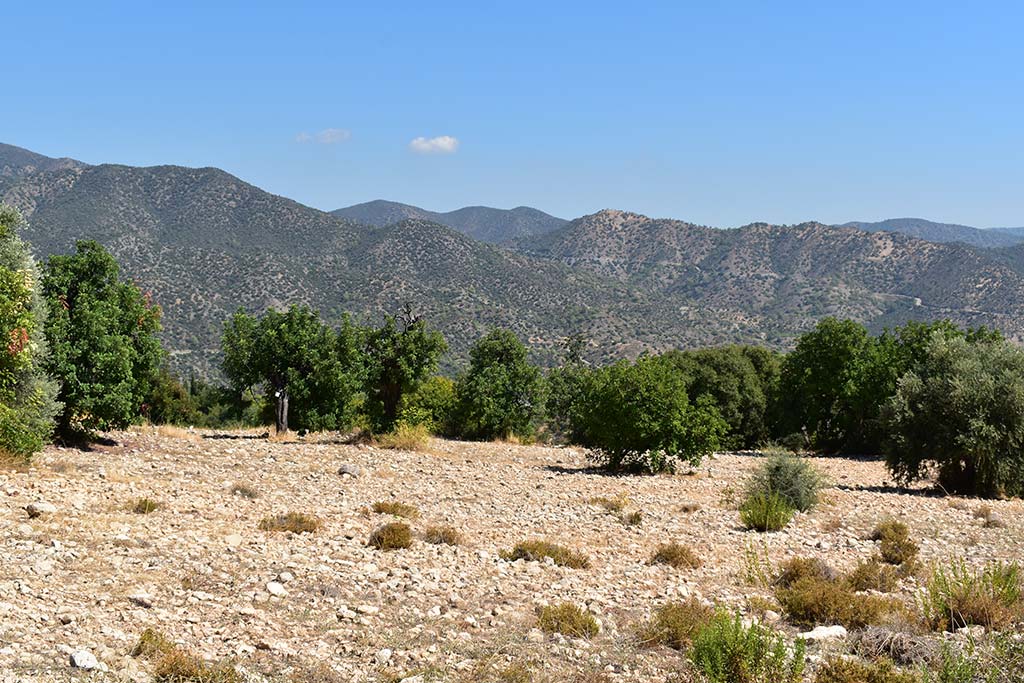 We weren't joking about the rocky field. Look at that! Imagine trying to plough it?
To The Village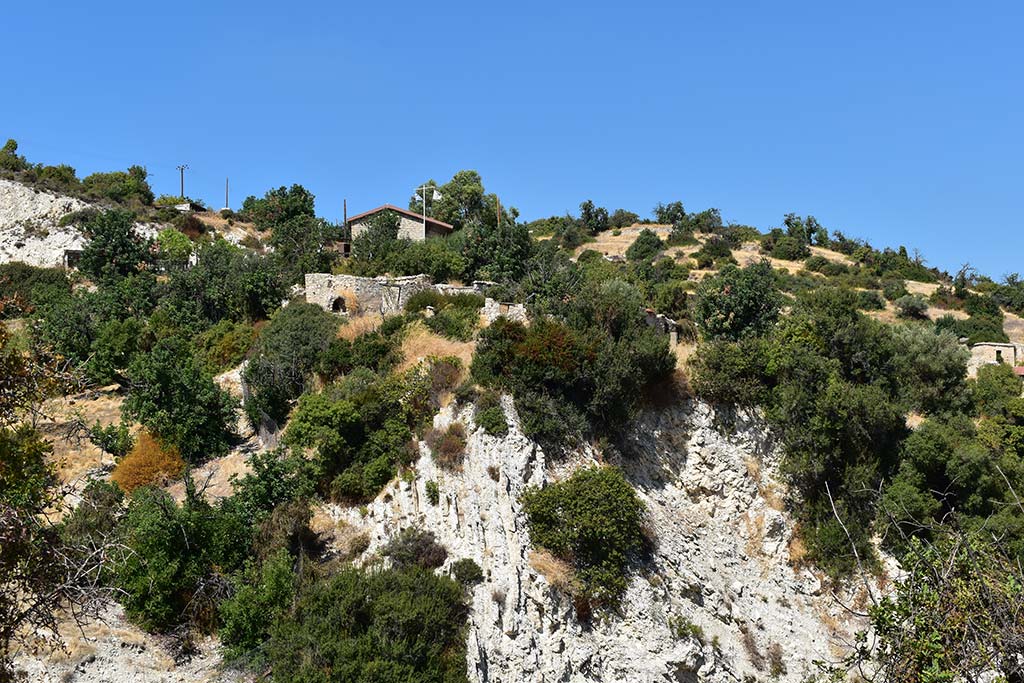 Anyway, that's enough of a preamble. Let's head to the village. To get there we have to drive through the gorge. It is very steep here but the road is pretty good.
Ruins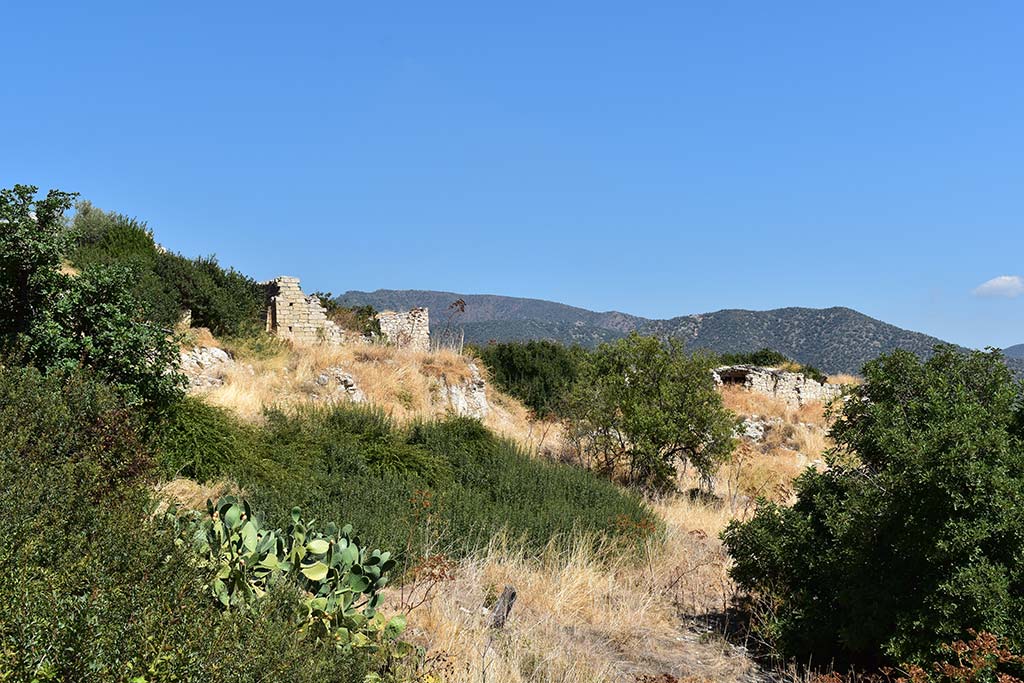 So, the question is, why was the village abandoned? It is difficult to find a reason. It is built on a slope, so it is possible there was a threat of landslide, like they had in Statos and Agios Fotios. I looked in the PRIO database but there is no record for the village. However, it does get mentioned in the text of another village:
---
Armenochori
The five remaining Greek Cypriots (per the 1946 census) left the village sometime before 1960. Whether or not this movement was related to the conflict needs to be scrutinized. No one else was displaced from this village during the 1950s emergency years, nor during the intercommunal fighting of 1963-64. However, the village served as a reception center for displaced Turkish Cypriots who fled the nearby village of Mathikoloni in 1964.
Page 2 of 7

Related Blogs: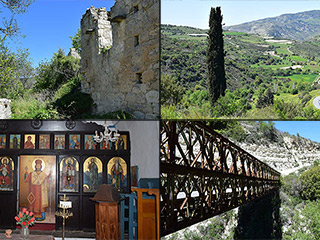 Abandoned Villages - Trozena
If you've driven over the iron bridge which lies just beyond the abandoned village of Gerovasa, near the outskirts of Paphos Forest, then you will also have driven past the abandoned village of Trozena. Unless you are very observant, you won't have noticed it though, as it is barely visible from the road. It is worth taking a detour to explore the ruins, as these photos will hopefully show...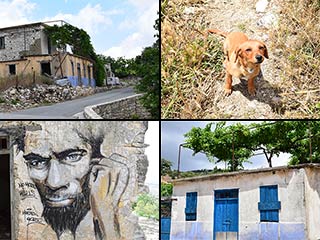 Abandoned Villages - Agios Fotios
Given that I wrote a blog about Statos last week, it would be unfair of me not to cover its close neighbour, Agios Fotios. Their histories are intertwined, as they were both abandoned for the same reason. Indeed, they merged to form a new, single town, called Statos Agios - Fotios. So what was left behind...
Foinikas Revisited
When we first blogged about Foinikas it was springtime, and the abandoned village was bathed in a sea of yellow. It was always an essential destination on our holidays, but we had never been in Spring, so it came as a pleasant surprise. However, it made it difficult to explore, as you never know what you might tread on when you have to wade through thigh-high flowers. As frequently happens with our blogs, people posted more information about the site in the comments. So we decided to pay another visit a few days ago, and explore it in more depth...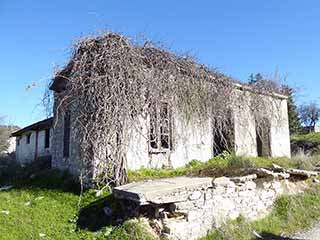 Abandoned Villages - Vretsia
Cyprus has more than it's fair share of abandoned villages. The troubles caused the displacement of both Greek Cypriots and Turkish Cypriots.The environment itself has caused other villages to be abandoned for reasons of safety. Whatever the reason, the abandonment caused emotional pain and suffering to the affected people. So is it right to right a series of blog articles on them? I thought about this for a while, but decided that yes it was. Cyprus is a land built on antiquities, and these villages are just the latest example. I had no problem blogging about a Necropolis after all. However, some of these villages, and especially Ventris, do still get visits from the displaced families. So if you do decide to visit these places on the strength of these articles, please bear that in mind, and treat them with respect. The urban exploring motto "take only pictures, leave only footprints..." nicely sums it up.
Good Pages To Visit

FB Page

Paphos Life on Facebook

Like us on Facebook and stay notified of new blog posts.

FB Page

Our Facebook Chat Group

Paphos Chat has been created for people who like our site and want to chat using Facebook. You can also easily upload photos of any size here. A lot of people are members of the Facebook chat group and the main forum. It's entirely up to you.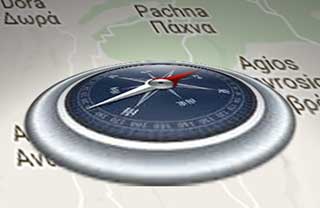 List

Blog Locations

Planning a day out? Then use our map of blog locations as a handy guide. Some of the places we visit our closer to each other than you might think, so take a look and start planning your next adventure...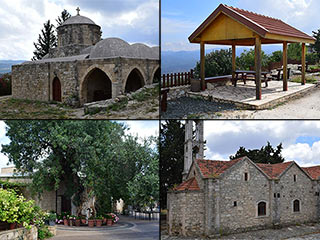 eBook

Cyprus Road Trip 01: the Kathikas - Panagia Loop

Let me take you on a journey around the region of Paphos, Cyprus. Starting at Paphos itself, we travel to Akoursos, then Kathikas, Kritou Terra and Simou. We continue past Lasa and Kannaviou, before taking in the delights of Panagia. Getting a bit more adventurous, we visit the abandoned villages of Statos and Agios Fotios, before passing through Choulou, Letymbou and Polemi, and rejoining the main Paphos - Polis road. The route is suitable for all types of vehicle, and requires no off-roading. The guide contains about 130 photographs including shots of all the road signs you need to pay attention to, as well as some of the highlights you may experience along the way. There are also several maps which will help you keep your bearings. You can do this journey in a day, or you can break it up into chunks. You can also do it in reverse, to get some completely different views. It is entirely up to you.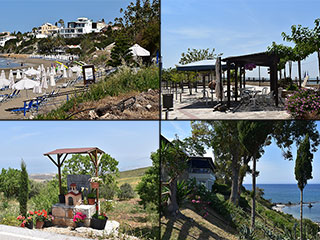 eBook

Cyprus Road Trip 02: Paphos - Coast to Coast

Newly published, our second Paphos Road trip takes you from coast to coast. Visit Coral Bay, Sea Caves, Agios Georgios, various traditional villages and more besides, as you travel to the Baths of Aphrodite on the Polis coast. And on the way back, we throw in an abandoned village for good measure.