Agios Efraim Walk
Published 14th of January, 2021
The Ezousa River carves a path through the Paphos countryside from Kannaviou down to Acheleia, entering the sea by Paphos Airport. In its wake it leaves some beautiful countryside and a wide variety of flora and fauna. This little walk takes you through some of the hills and fields surrounding the upper reaches of the Ezousa, near the village of Lemona. There are even some ruins for you to explore.
Agios Efraim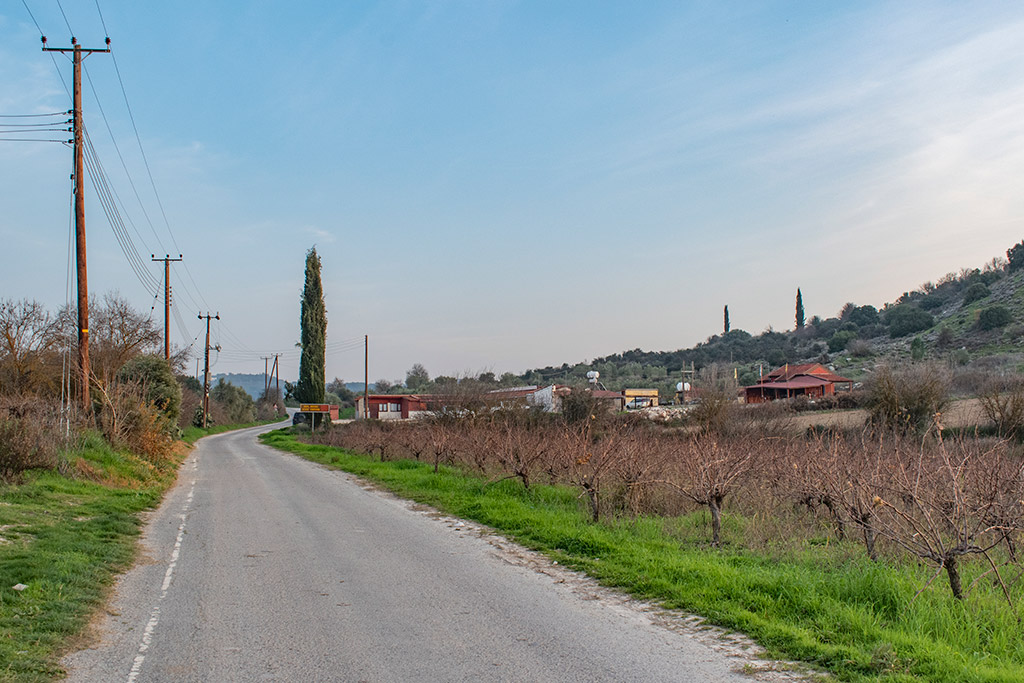 Our walk begins at the old monastery. This obviously used to be a fairly substantial building, judging from the foundations visible. It is a good place to park your car. The route we are walking takes us down some farm tracks. It isn't signposted as a nature trail, so you will have to rely on our photographs to guide you. If you are feeling lazy, you might be tempted to drive the route rather than walk it. Be warned though, that after rain bits of it will be impassable to anything but a tractor. I did this walk just before lockdown, and it hadn't rained for a couple of weeks beforehand. Even so, there was some mud in places.

A Handy Map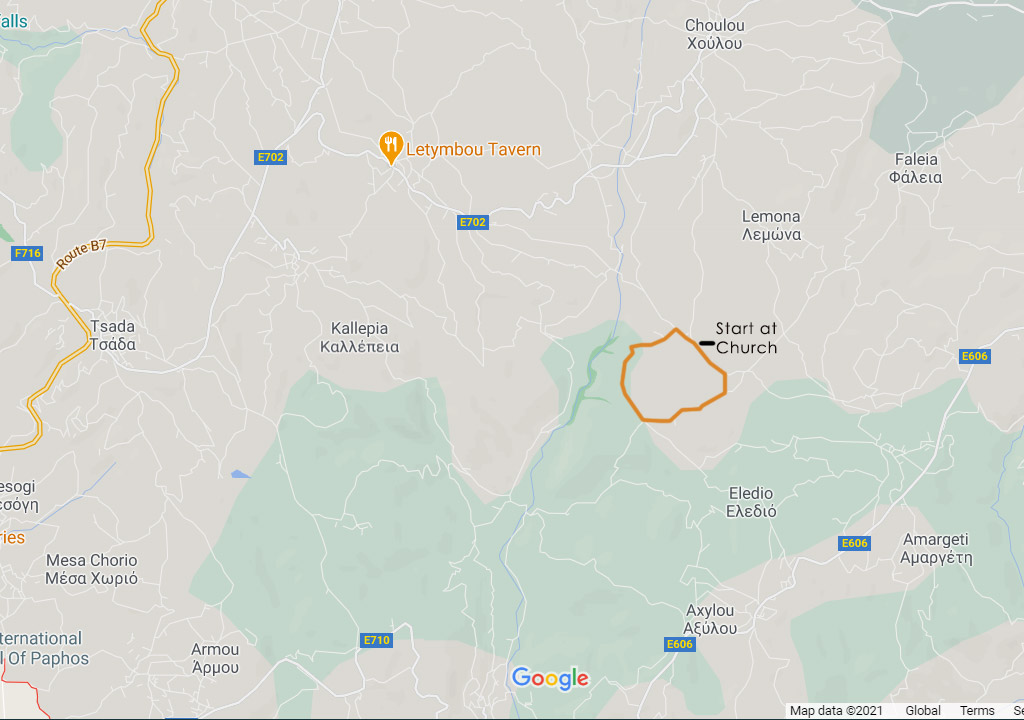 If you drive from Lemona to Amargeti you will soon come across the monastery.
The walk itself is under 4km (2.5 miles), the start of which is a bit hilly. It can be completed in under an hour, but allow longer if you like taking lots of pictures and exploring ruins.
Turn Right Here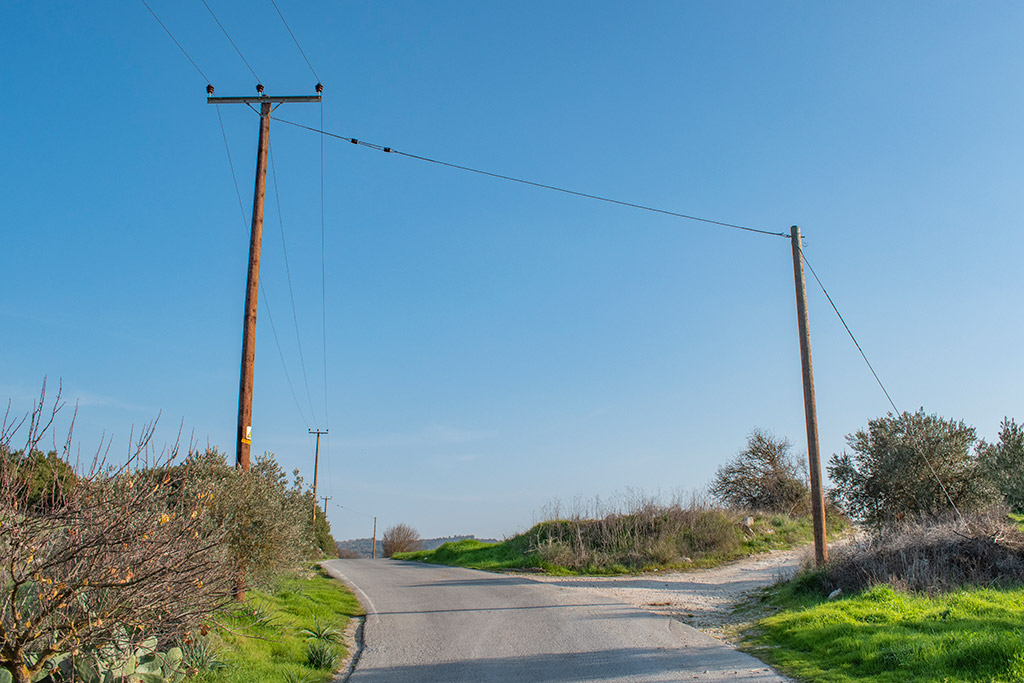 Once you have parked up, continue up the road towards Amargeti and immediately take the farm track to your right.
This Way To Adventure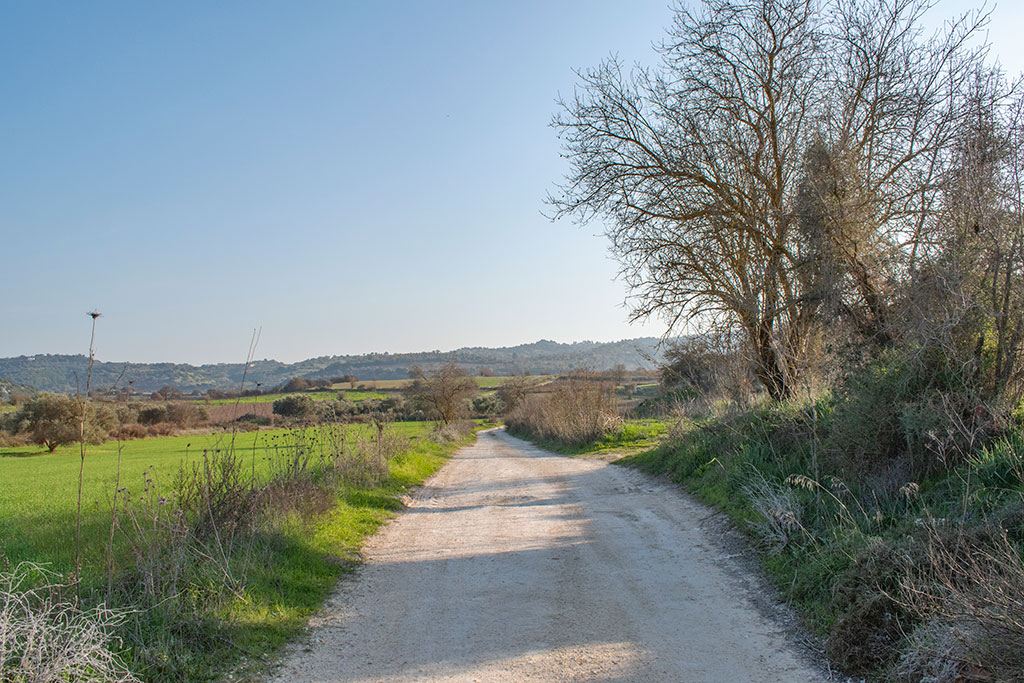 As mentioned previously, this isn't an official nature trail. It is however, typical of any number of walks you can find if you have a look at a map. All you need do is look for an area that has enough trails to form a circular walk, then go there and have a look. If you are reading this during lockdown, you should phone 1474 first, to see if you are allowed to.
Distant Amargeti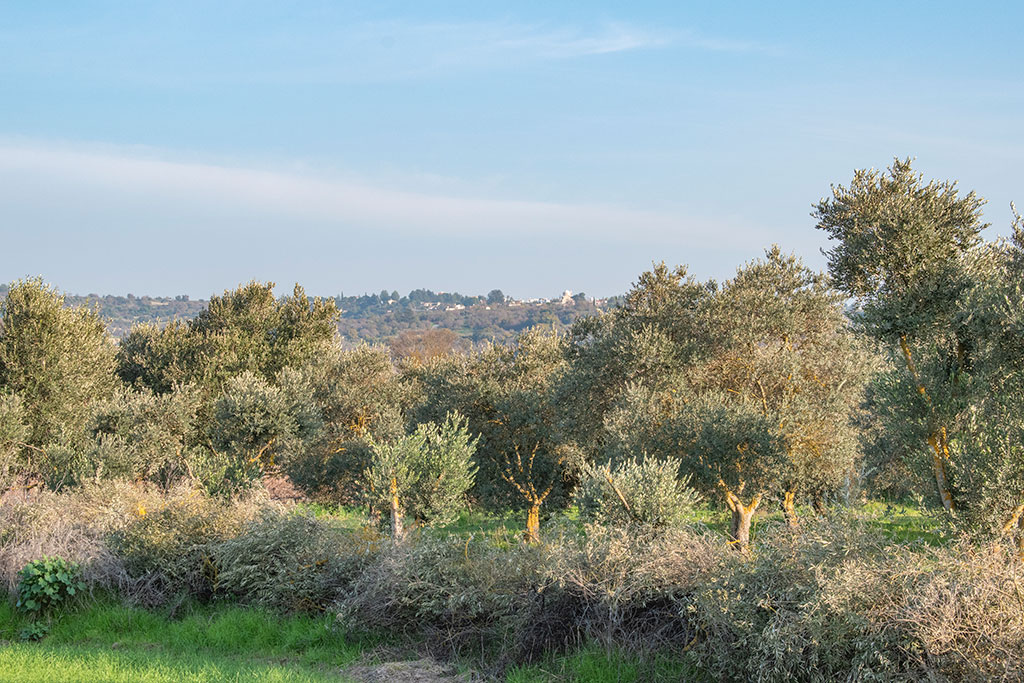 I cannot stress this enough. We often get people asking on our Paphos Chat facebook group for walk route suggestions. The reality is the countryside in one big walk.
Page 1 of 11
If you like our blogs and the rest of our content, please consider slinging us a few euros to help us produce more content. Use the Coffee link below if you feel so inclined. Payments are taken on a secure gateway, with no contact!
❤

Related Blogs: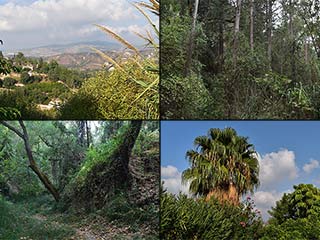 The Anerades Nature Trail
Continuing our look around the countryside near Miliou, we are going on a walk up this gorgeous nature trail. You have three options on this route. On this occasion we take the blue pill, so join us as we ascend a lovely gorge...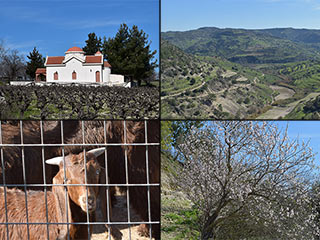 A short walk through the countryside around Kallepia
Now that we are getting the occasional dry day again we thought it time we started our selection of blogs on walks in and around the countryside of Paphos. For our first excursion we are visiting the village of Kallepia, situated near the Ezousa Valley and Minthis Hills Golf Course.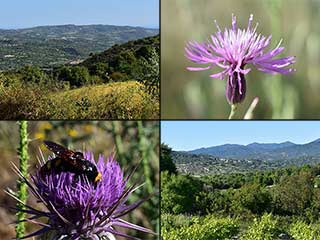 Arnies Nature Trail
Yesterday, for the first time since March, we drove somewhere in order to have a walk. It was magnificant! We didn't drive far, just down the road. There is a nature trail which we walked before Christmas, and we thought it was the perfect place to start reacquainting ourselves with the Cyprus countryside.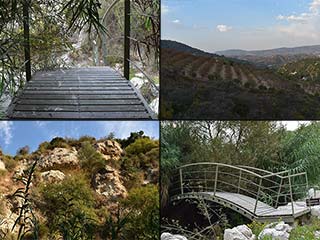 St Anastasia Sulphur Spring
If you have driven from Paphos to Polis along the B7, you will probably have smelled the Sulphur Springs around Miliou as you drove past. It is a bit challenging but is thankfully soon replaced by the smell of the orange orchards which make up most of the surrounding farmland. When we we visiting the area a few days ago, we spotted a ramblers' sign pointing to the spring, so naturally we stopped to investigate...
Good Pages To Visit

FB Page

Paphos Life on Facebook

Like us on Facebook and stay notified of new blog posts.

FB Page

Our Facebook Chat Group

Paphos Chat has been created for people who like our site and want to chat using Facebook. You can also easily upload photos of any size here. A lot of people are members of the Facebook chat group and the main forum. It's entirely up to you.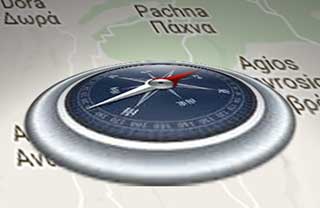 List

Blog Locations

Planning a day out? Then use our map of blog locations as a handy guide. Some of the places we visit our closer to each other than you might think, so take a look and start planning your next adventure...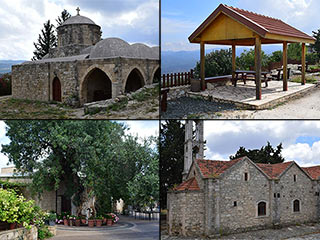 eBook

Cyprus Road Trip 01: the Kathikas - Panagia Loop

Let me take you on a journey around the region of Paphos, Cyprus. Starting at Paphos itself, we travel to Akoursos, then Kathikas, Kritou Terra and Simou. We continue past Lasa and Kannaviou, before taking in the delights of Panagia. Getting a bit more adventurous, we visit the abandoned villages of Statos and Agios Fotios, before passing through Choulou, Letymbou and Polemi, and rejoining the main Paphos - Polis road. The route is suitable for all types of vehicle, and requires no off-roading. The guide contains about 130 photographs including shots of all the road signs you need to pay attention to, as well as some of the highlights you may experience along the way. There are also several maps which will help you keep your bearings. You can do this journey in a day, or you can break it up into chunks. You can also do it in reverse, to get some completely different views. It is entirely up to you.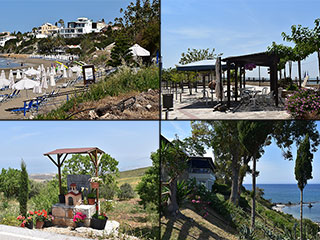 eBook

Cyprus Road Trip 02: Paphos - Coast to Coast

Newly published, our second Paphos Road trip takes you from coast to coast. Visit Coral Bay, Sea Caves, Agios Georgios, various traditional villages and more besides, as you travel to the Baths of Aphrodite on the Polis coast. And on the way back, we throw in an abandoned village for good measure.