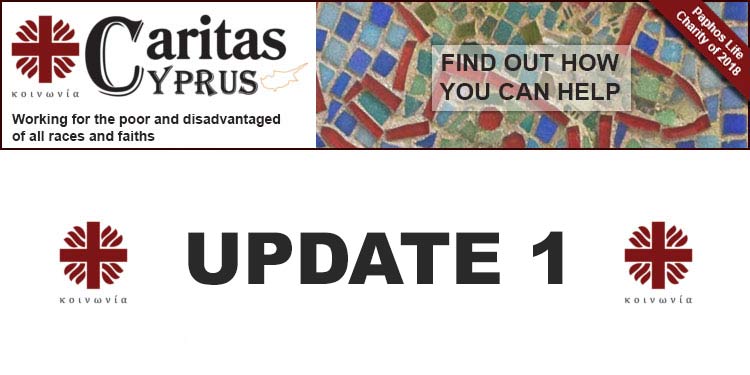 First, Some Good News

Following the emergency appeal for Syrian refugee who's house was gutted by fire:
Thanks to the appeal on Paphos Life many individuals came forward. Someone offered an new washing machine, another person offered a new TV, others offered bed linen, clothes, others volunteered to paint & decorate, so a bunch of Caritas volunteers and friends, including the smart boys from the church of the Latter Day saints, all helped to clear the flat of burned furniture etc, then we scrubbed every wall and ceiling, and started to repaint and refit with second hand and new items. Now we can be sure her flat is in good repair, and there will be no risk from old faulty wiring again. A facebook crowdfunder organised by our volunteer teacher Rachael Pettus, Co-founder of the Learning Refuge, also raised over 300 euros to help the lady with all the expenses of the refit.
Now, read on to find out how you can help more...