Minthis Hills Wellness Spa
Published 2nd of February, 2023
The other day my lovely wife sprung a surprise Birthday Treat on me: a Couple's Massage at the new Wellness Spa in Minthis Hills Golf Resort. While this article is not an "official" review, I thought I would share a bit of our experience as the place is well worth a visit.
A Cold Winter's Morning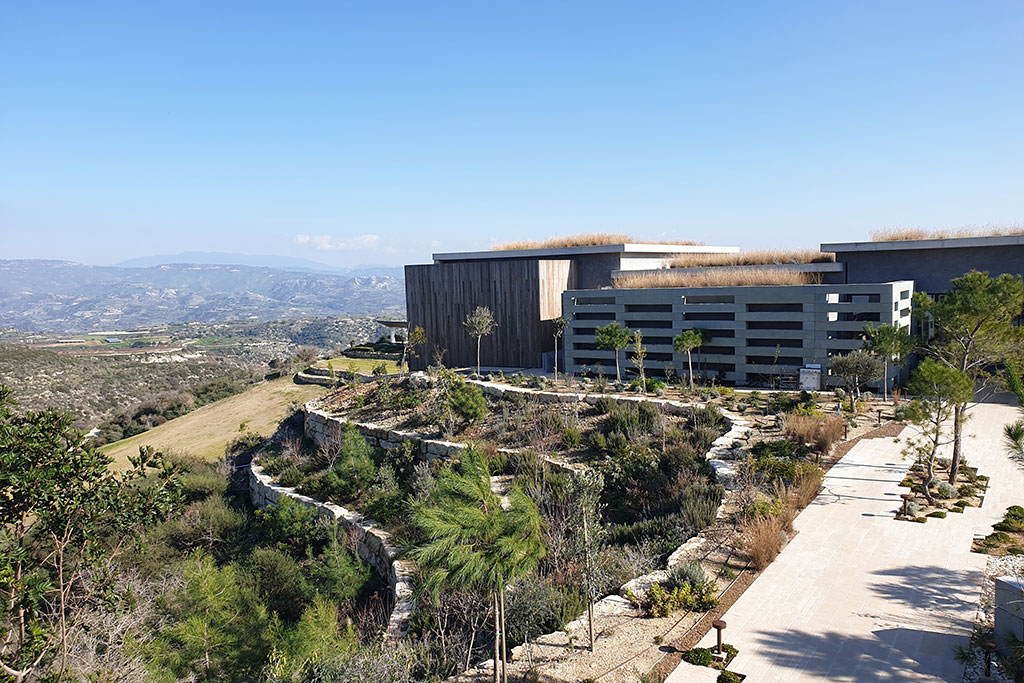 Up until my late 30s I had always considered Health Spas as places where people got weird face packs and cucumber slices put over their eyes, and were forced to drink copious quantities of smoothies. I imagine that impression came from an old Carry On film, but I have no idea which one. One day, during a stay at Centre Parcs, I was invited to visit the spa. I wasn't that excited about the prospect, however I soon fell in love. Not with the massages and the treatments, but with the steam rooms, saunas, ice walls and jacuzzis that accompanied them.
So when I opened the birthday card Alex handed to me a few days ago, and read that we were going to spend the day at Minthis Hills Wellness Spa, I was mightily pleased.

Nice Interior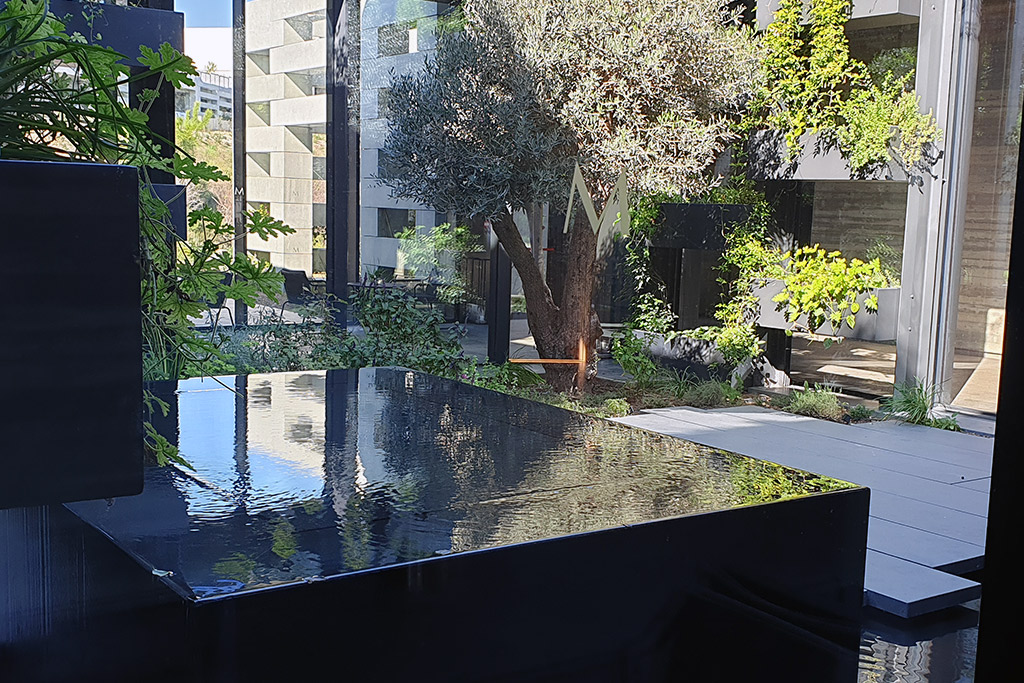 To get to Minthis Hills Wellness Spa, you should drive up the B7 from Paphos, and turn right at Tsada. Then keep on the main road through the village and head towards Kallepeia. You will soon see Minthis Hills signposted on your right. Turn there and head to the main part. The spa is on the left, just before the main clubhouse.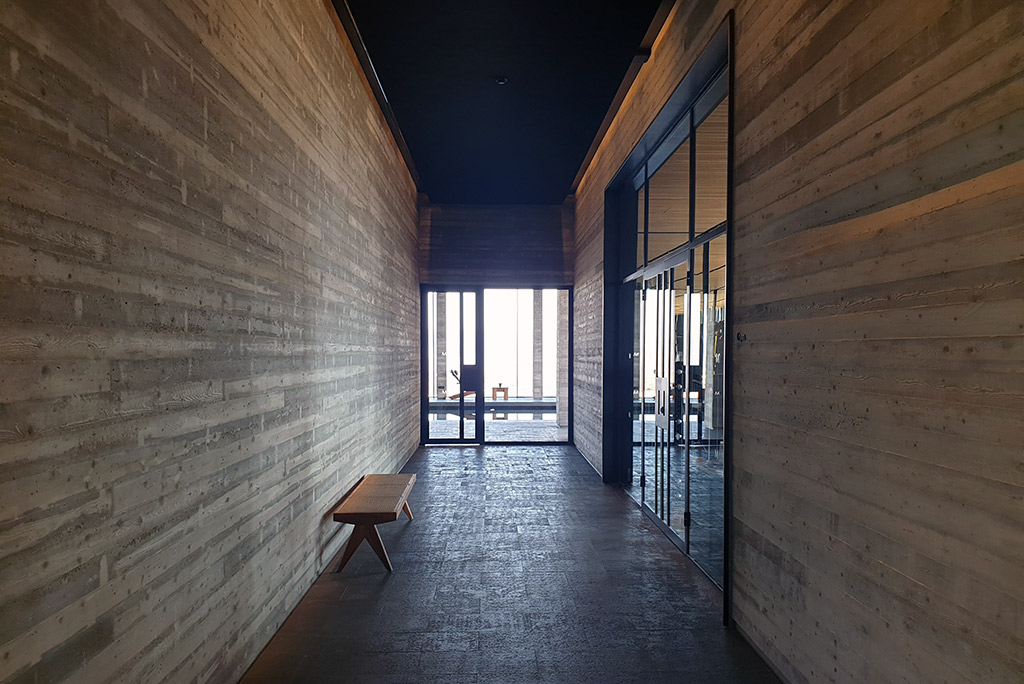 We went to Reception and were given the standard forms to fill in, after which we were given a brief tour.
Welcome Drink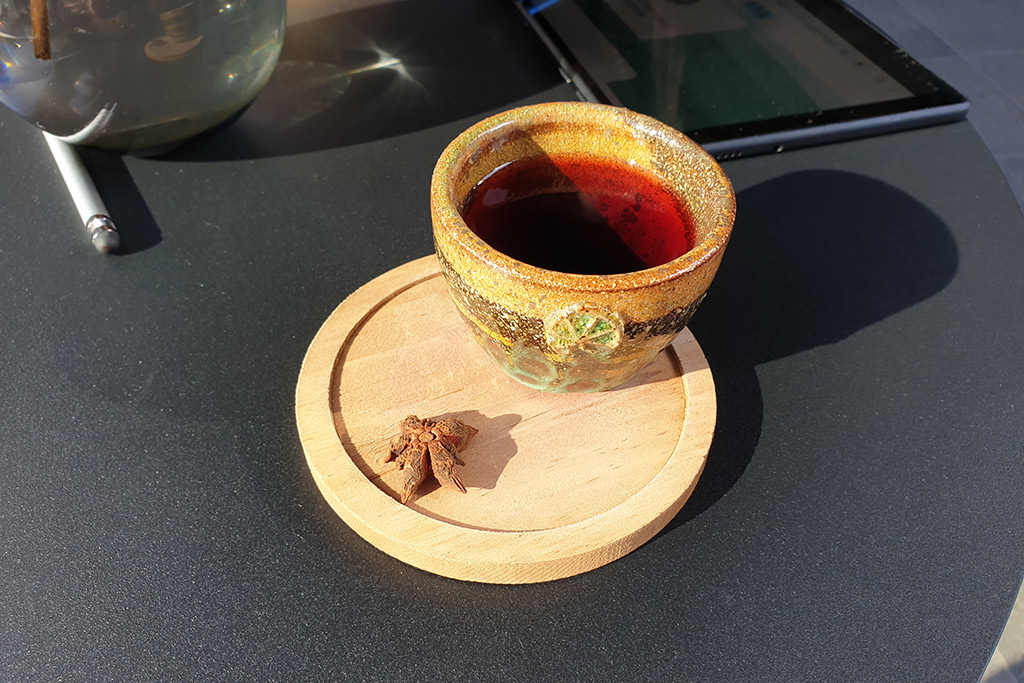 Tea was served while we filled the forms in. It was surprisingly delicious.
Changing Rooms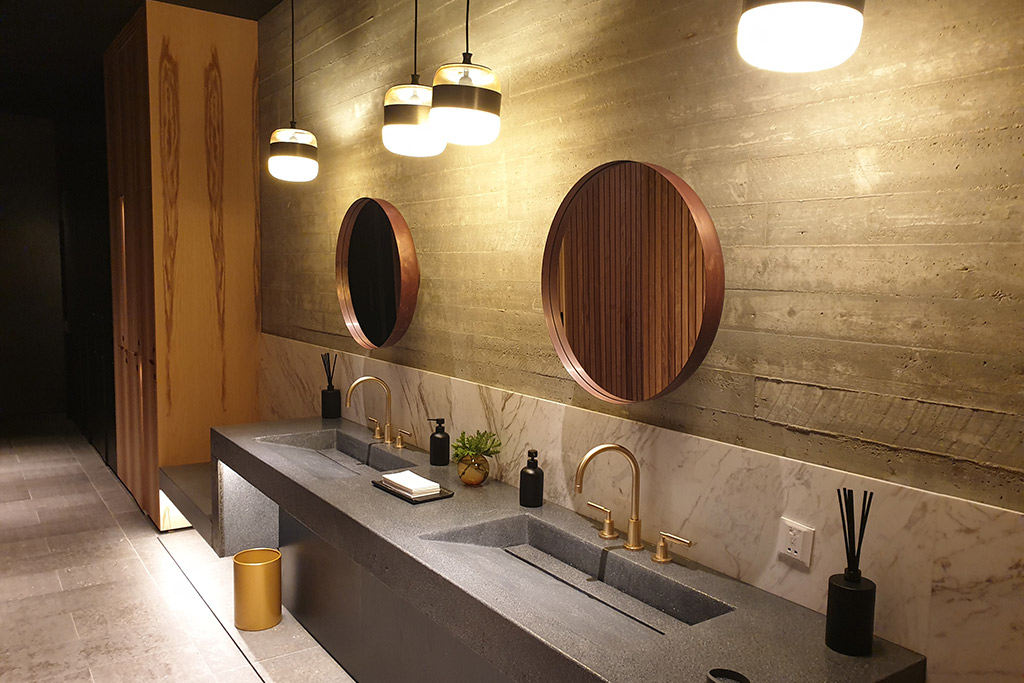 We were then shown to our Changing Rooms. This is the interior of the Gents. It was very nice and I immediately felt very pampered. The lockers work with an electronic armband and contained a dressing gown and slippers. I have size 12 feet, so the slippers, which were one-sized-fits-all, were a bit of a squeeze. If I had to list one complaint about the entire day that would be it, and it is very minor.
Page 1 of 3
If you like our blogs and the rest of our content, please consider slinging us a few euros to help us produce more content. Use the Coffee link below if you feel so inclined. Payments are taken on a secure gateway, with no contact!
❤

Good Pages To Visit

FB Page

Paphos Life on Facebook

Like us on Facebook and stay notified of new blog posts.

FB Page

Our Facebook Chat Group

Paphos Chat has been created for people who like our site and want to chat using Facebook. You can also easily upload photos of any size here. A lot of people are members of the Facebook chat group and the main forum. It's entirely up to you.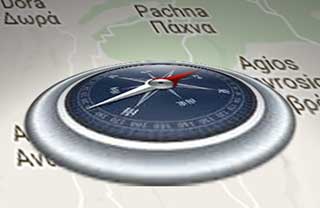 List

Blog Locations

Planning a day out? Then use our map of blog locations as a handy guide. Some of the places we visit our closer to each other than you might think, so take a look and start planning your next adventure...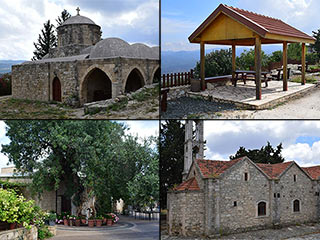 eBook

Cyprus Road Trip 01: the Kathikas - Panagia Loop

Let me take you on a journey around the region of Paphos, Cyprus. Starting at Paphos itself, we travel to Akoursos, then Kathikas, Kritou Terra and Simou. We continue past Lasa and Kannaviou, before taking in the delights of Panagia. Getting a bit more adventurous, we visit the abandoned villages of Statos and Agios Fotios, before passing through Choulou, Letymbou and Polemi, and rejoining the main Paphos - Polis road. The route is suitable for all types of vehicle, and requires no off-roading. The guide contains about 130 photographs including shots of all the road signs you need to pay attention to, as well as some of the highlights you may experience along the way. There are also several maps which will help you keep your bearings. You can do this journey in a day, or you can break it up into chunks. You can also do it in reverse, to get some completely different views. It is entirely up to you.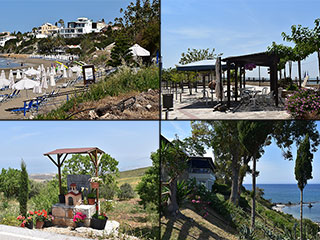 eBook

Cyprus Road Trip 02: Paphos - Coast to Coast

Newly published, our second Paphos Road trip takes you from coast to coast. Visit Coral Bay, Sea Caves, Agios Georgios, various traditional villages and more besides, as you travel to the Baths of Aphrodite on the Polis coast. And on the way back, we throw in an abandoned village for good measure.