Mandria Mysteries
Published 22nd of September, 2017
Today's blog is about a funny little place we found a few years ago while geocaching. It is also about some other relics we discovered while researching for this article. Together they demonstrate that you don't have to travel far from Paphos in order to find adventure. There are a number of mysteries here: What is the ancient monument? Why are the pill boxes so close together? Whatever happened to the Michalis Party Tavern? For more questions than answers, read on...
Turn Right Here!
So, where are we going? First, assuming you are starting in Paphos, I want you to take the Geroskipou turning at the Debenham's Roundabout. Continue down here, past the airport turning, until you eventually go over the motorway. Once you have done that, you will pass the Asprokremmos Dam on your left. Soon after that, you need to turn right here. DO NOT drive up the slope you can see, instead take the track directly before it. This will lead you back to the motorway.
There is a map at the end of the blog, so don't worry about the exact location for now.

Under The Motorway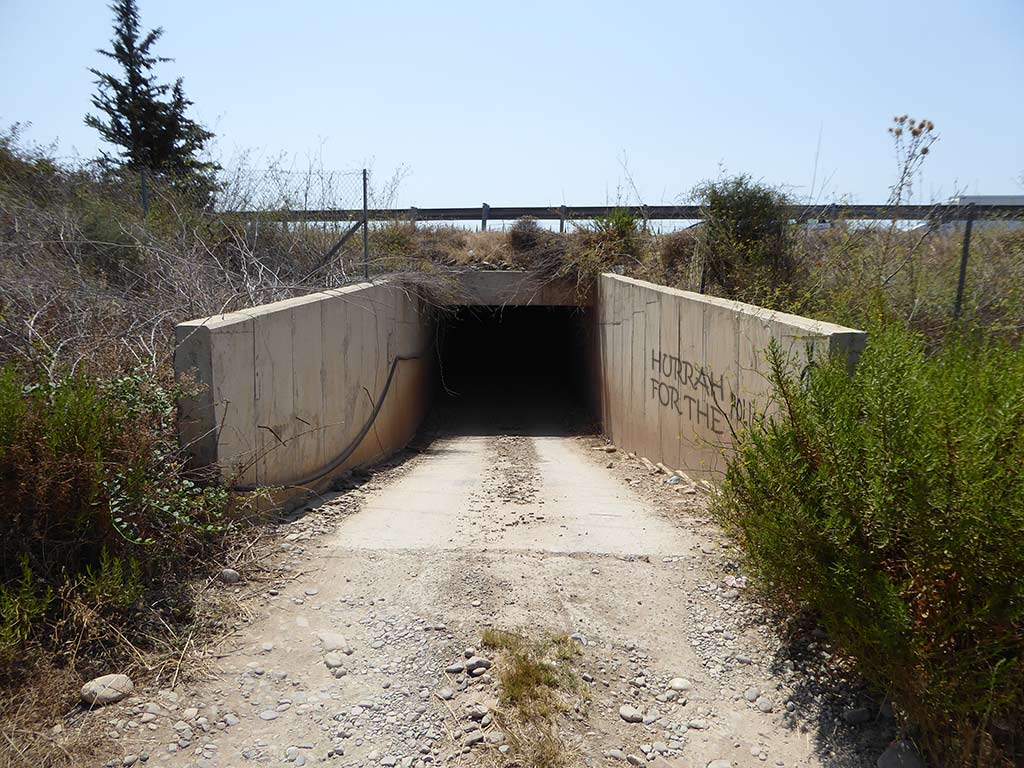 Ok, that looks a bit daunting but as you head into it you will see the light at the other side.
Um, incidentally, there were some rude words spray-painted on the wall here so I prettied them up a bit.
From Pissouri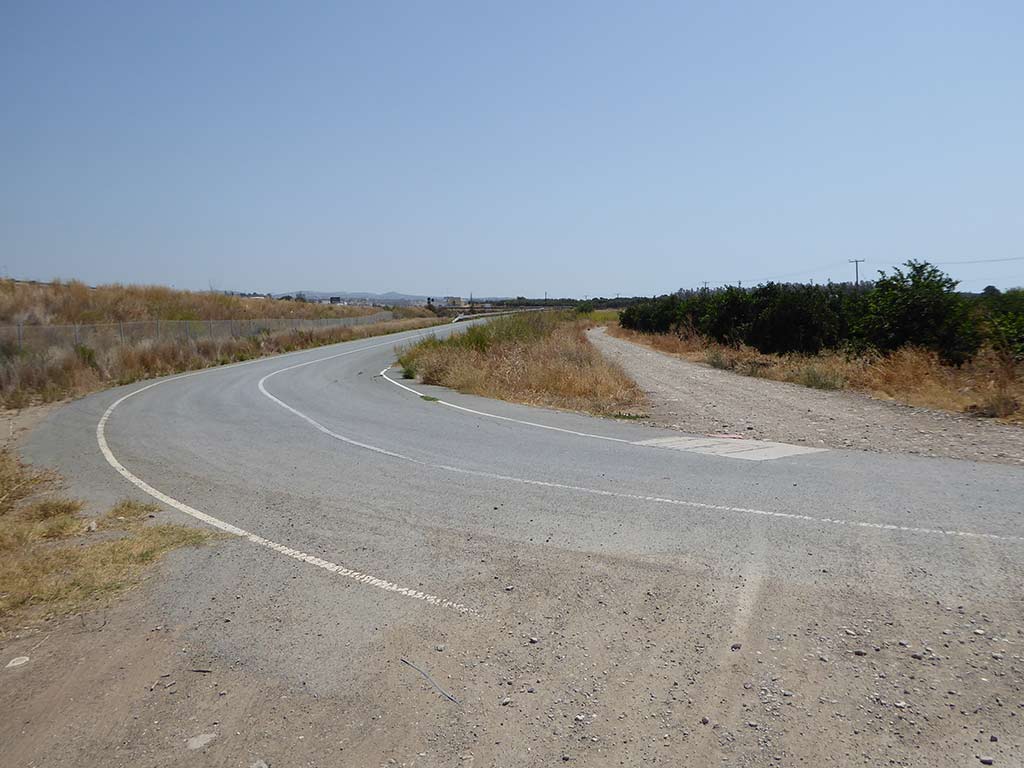 If you are coming from Pissouri, you need to take the exit at the funny old abandoned weighing station. Once you come off that, you need to double back on yourself by taking the right hand track shown here.
On The Same Page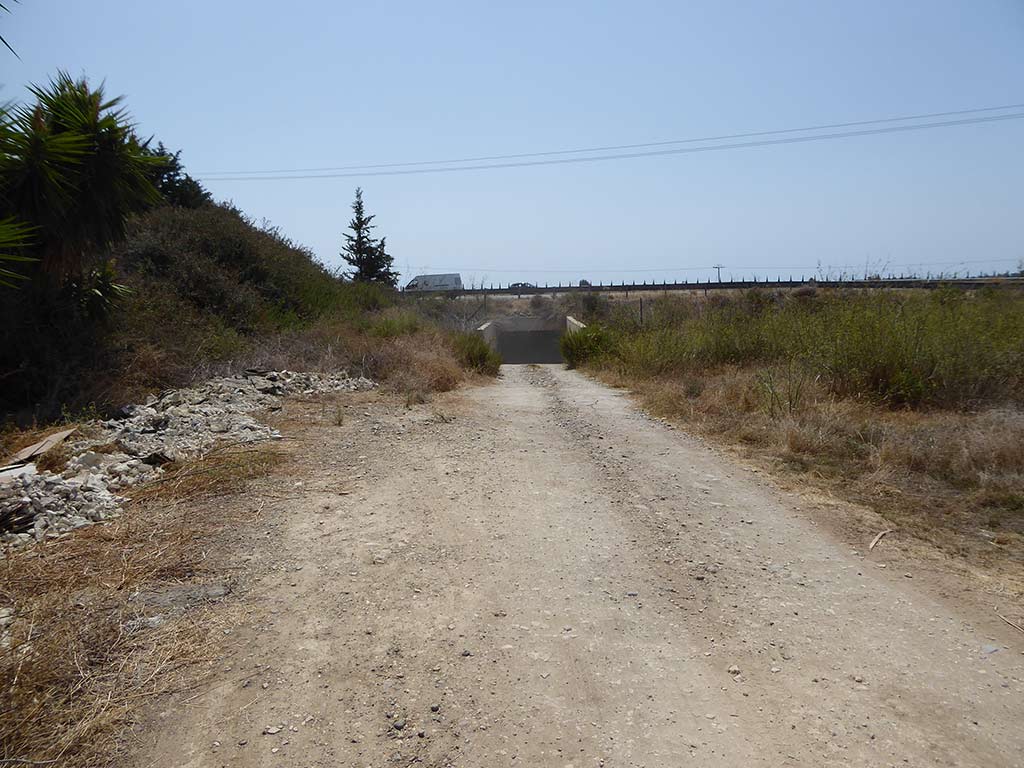 Whichever way you come from, you will eventually be here. So carry on following the track running parallel to the motorway, heading east, away from Paphos.
Turn Right Here!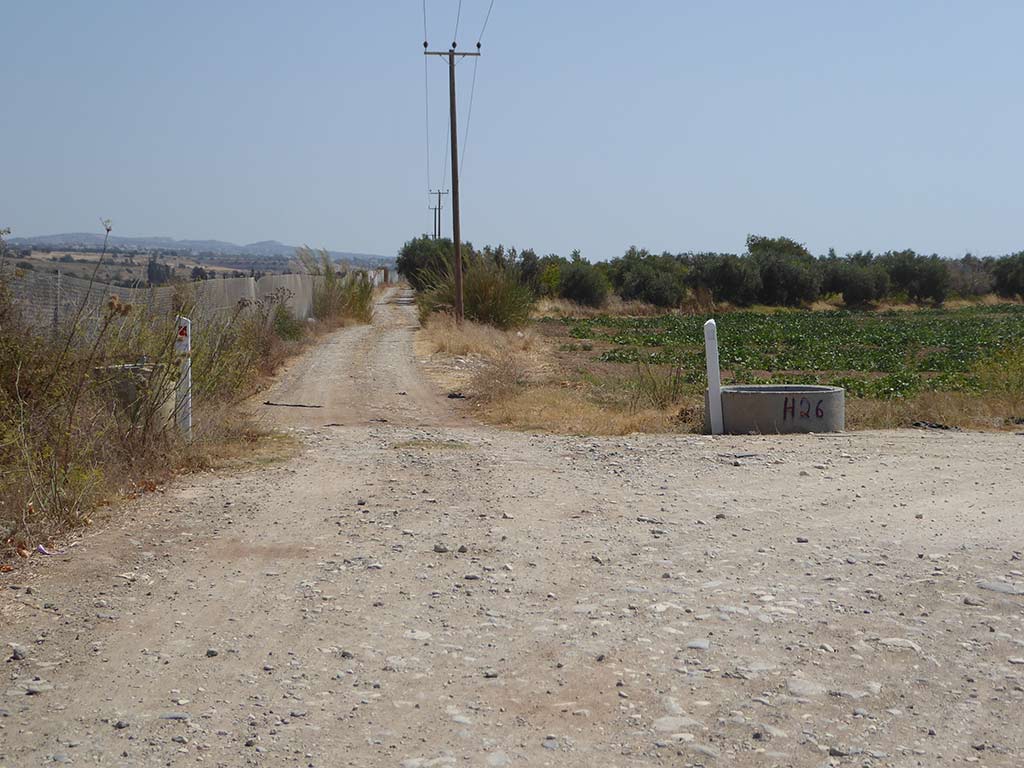 Nothing mysterious so far. However, without these instructions, you can find it surprisingly tricky to locate where we are trying to get to, so bear with us...
Page 1 of 5