Kato Arodes
Published 21st of May, 2019
Let There Be Life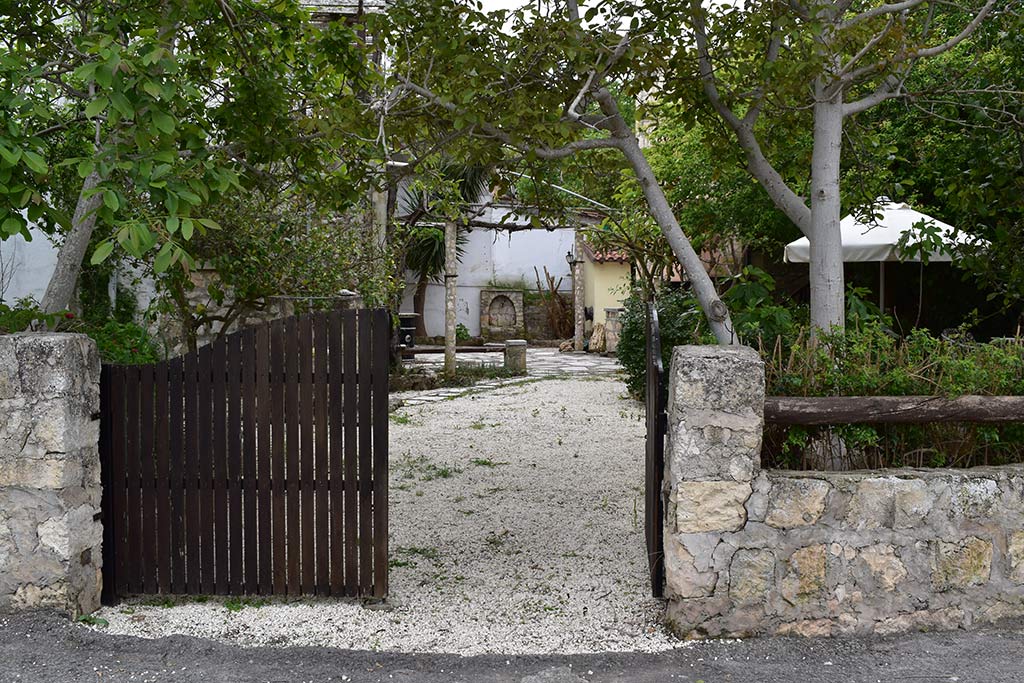 This building is obviously still inhabited.

All Mod Cons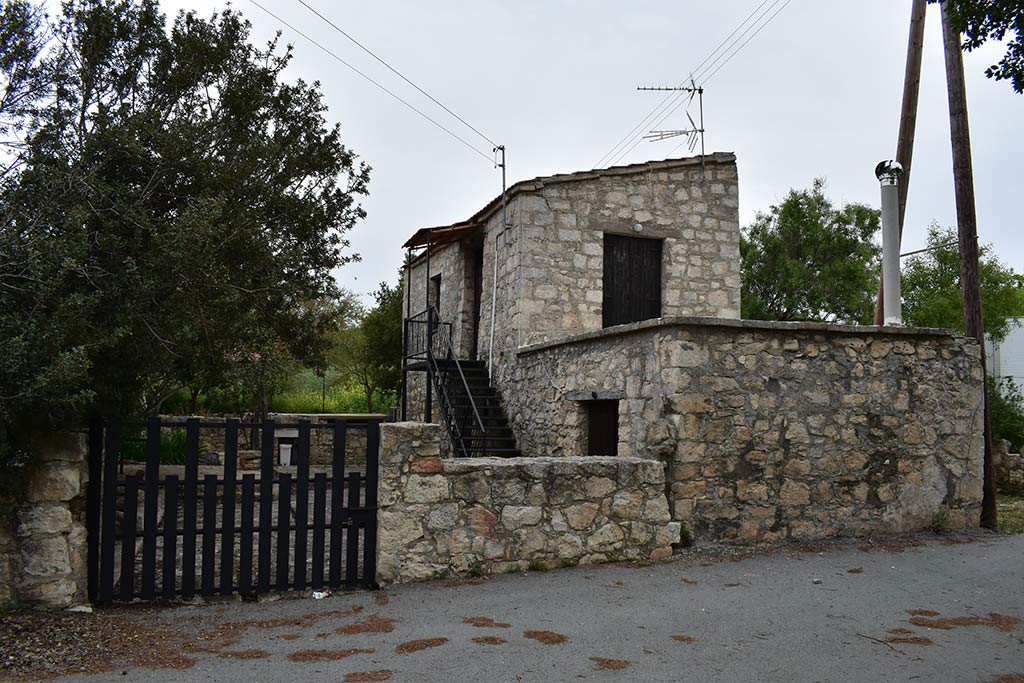 As is this one. They also receive power and the all-important telly.
Hidden Life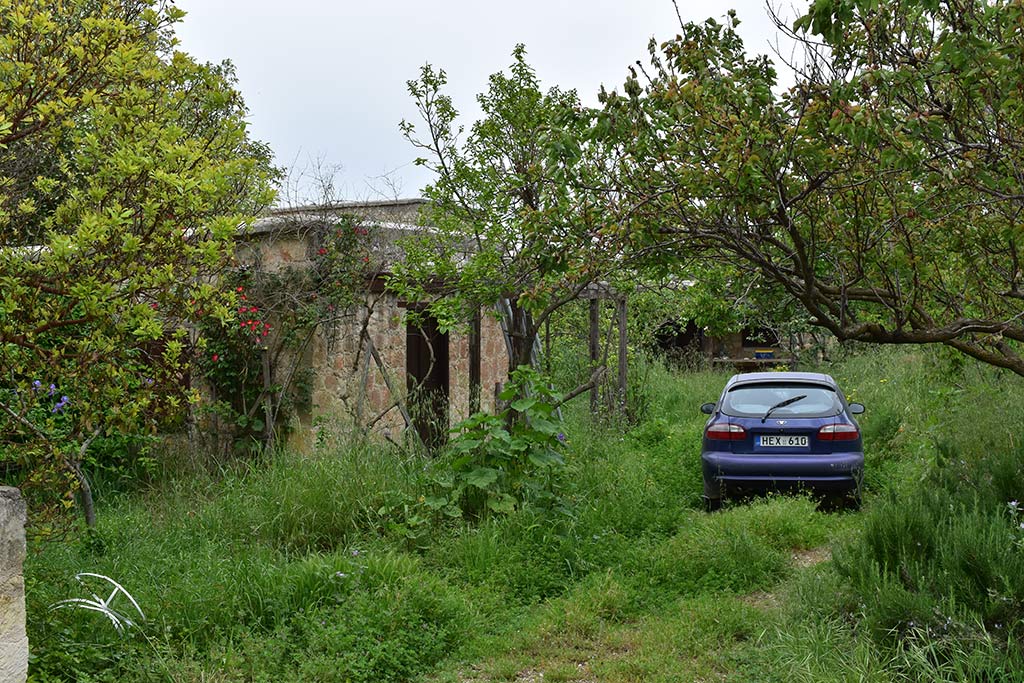 Even some of the more ramshackle areas show signs of life.
What's That?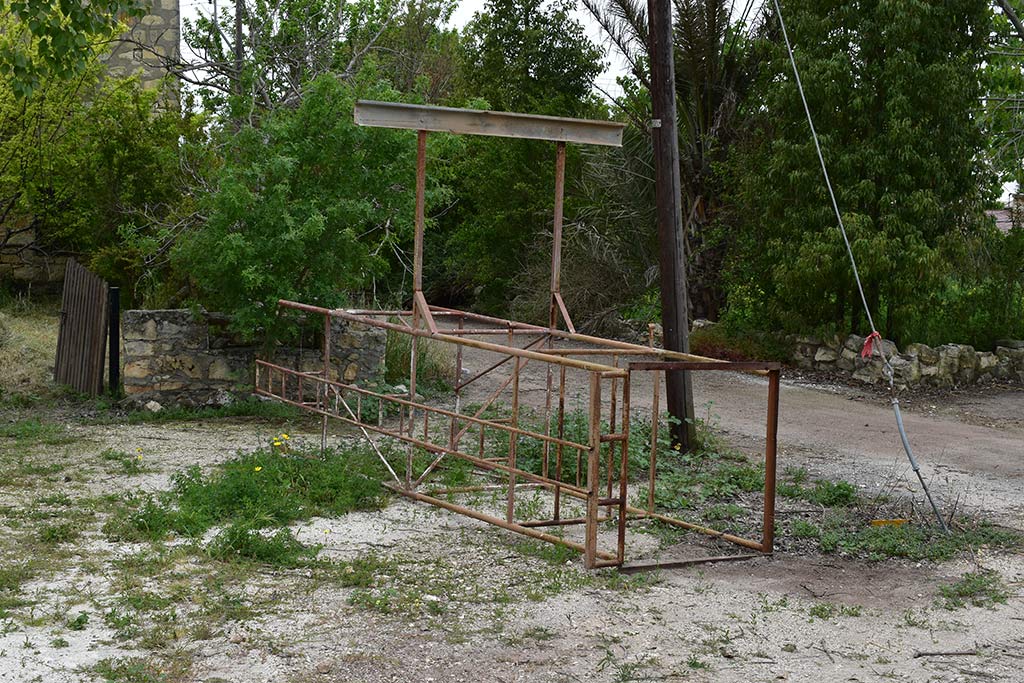 Now this puzzled me when I first saw it. Obviously it is on its side, but what is it? To me it seemed reminiscent of the lookout towers I used to see on Ash Ranges in the UK, which the Forestry Commission would use to keep an eye on the surrounding countryside and livestock.
I eventually figured out that the answer was a lot more mundane. It is just a frame to hold a water tank.
Main Road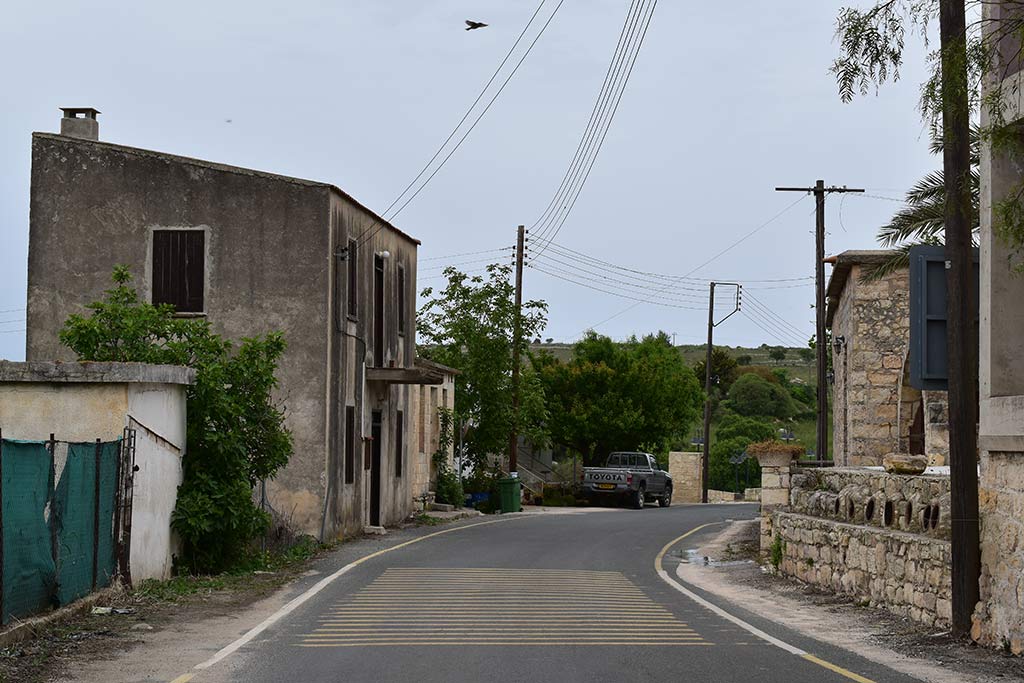 So, looking at this picture of the main road through Kato Arodes, it looks very much alive. Ok, normally it looks brighter than this, but we took the pictures on a cloudy day. But look how clean it all is. Cyprus gets a lot of criticism about rubbish levels, but it is by no means a universal problem. Some of the villages look immaculate. Indeed, an upcoming film of ours will show a drive from Pentalia to Polemi, and you will be hard-pressed to see any litter along the route.
Don't get me wrong, there are some areas where litter is atrocious, but it is by no means everywhere.
Page 2 of 6

Related Blogs: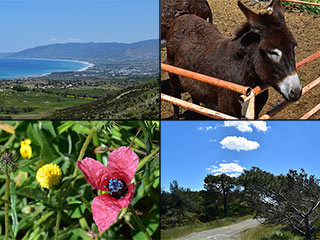 Akamas Sunshine
The sun shone brightly this morning, so we took the opportunity to go for a drive on the Akamas. There's been a lot of rain, but as a result of this, the Akamas is looking gorgeous at the moment...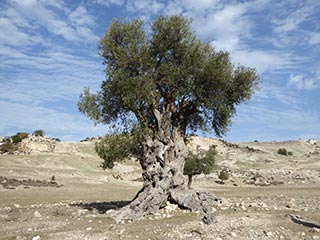 Is this the Oldest Olive Tree in Cyprus?
We were out exploring in the Akamas the other day, and we came across this lovely old Olive Tree. I can't help wondering how long it has stood here...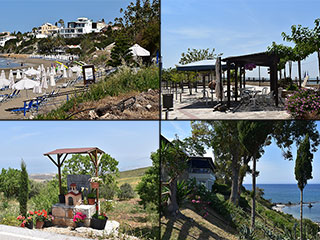 Cyprus Road Trip #2: Paphos - Coast to Coast
It's time for another road trip! This time we are going Coast to Coast, from Paphos, to Agios Georgios, and across the island to Latsi and the Baths of Aphrodite. We are also stopping at lots of fun locations on the way, so buckle your seatbelts and let's get started!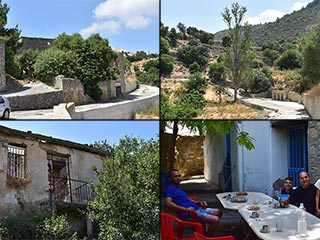 Mousere
If you are driving to Troodos on the Kouklia - Dora road, you will pass through Mousere just after Archimandrita. It isn't a very big place, but it is worth a look around, as there are some nice views coupled with some interesting ruins. Plus, the locals are very welcoming...
Good Pages To Visit

FB Page

Paphos Life on Facebook

Like us on Facebook and stay notified of new blog posts.

FB Page

Our Facebook Chat Group

Paphos Chat has been created for people who like our site and want to chat using Facebook. You can also easily upload photos of any size here. A lot of people are members of the Facebook chat group and the main forum. It's entirely up to you.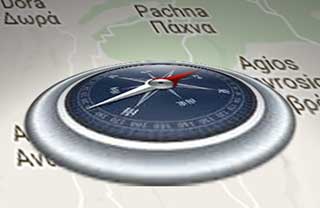 List

Blog Locations

Planning a day out? Then use our map of blog locations as a handy guide. Some of the places we visit our closer to each other than you might think, so take a look and start planning your next adventure...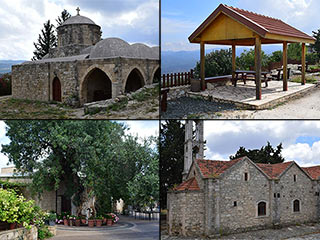 eBook

Cyprus Road Trip 01: the Kathikas - Panagia Loop

Let me take you on a journey around the region of Paphos, Cyprus. Starting at Paphos itself, we travel to Akoursos, then Kathikas, Kritou Terra and Simou. We continue past Lasa and Kannaviou, before taking in the delights of Panagia. Getting a bit more adventurous, we visit the abandoned villages of Statos and Agios Fotios, before passing through Choulou, Letymbou and Polemi, and rejoining the main Paphos - Polis road. The route is suitable for all types of vehicle, and requires no off-roading. The guide contains about 130 photographs including shots of all the road signs you need to pay attention to, as well as some of the highlights you may experience along the way. There are also several maps which will help you keep your bearings. You can do this journey in a day, or you can break it up into chunks. You can also do it in reverse, to get some completely different views. It is entirely up to you.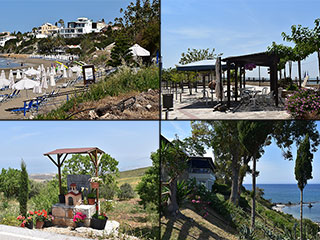 eBook

Cyprus Road Trip 02: Paphos - Coast to Coast

Newly published, our second Paphos Road trip takes you from coast to coast. Visit Coral Bay, Sea Caves, Agios Georgios, various traditional villages and more besides, as you travel to the Baths of Aphrodite on the Polis coast. And on the way back, we throw in an abandoned village for good measure.