Happy Easter!
Published 7th of April, 2018
Religion plays a big part of Cypriot Life, so it is not surprising that Easter is their most important Holy Day. Decorations appear like they do in Christmas in other countries, though not three months early! These are some of our favourites...
The Mall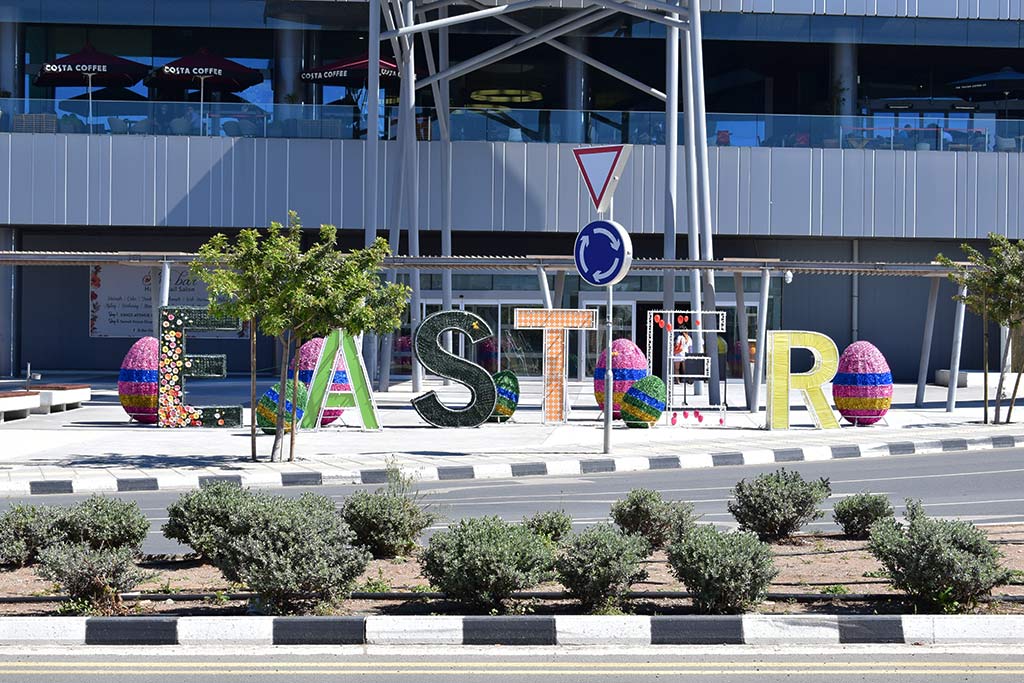 Let's start at The Mall. They pulled out all the stops at Christmas and have done the same for Easter.

Easter Bunnies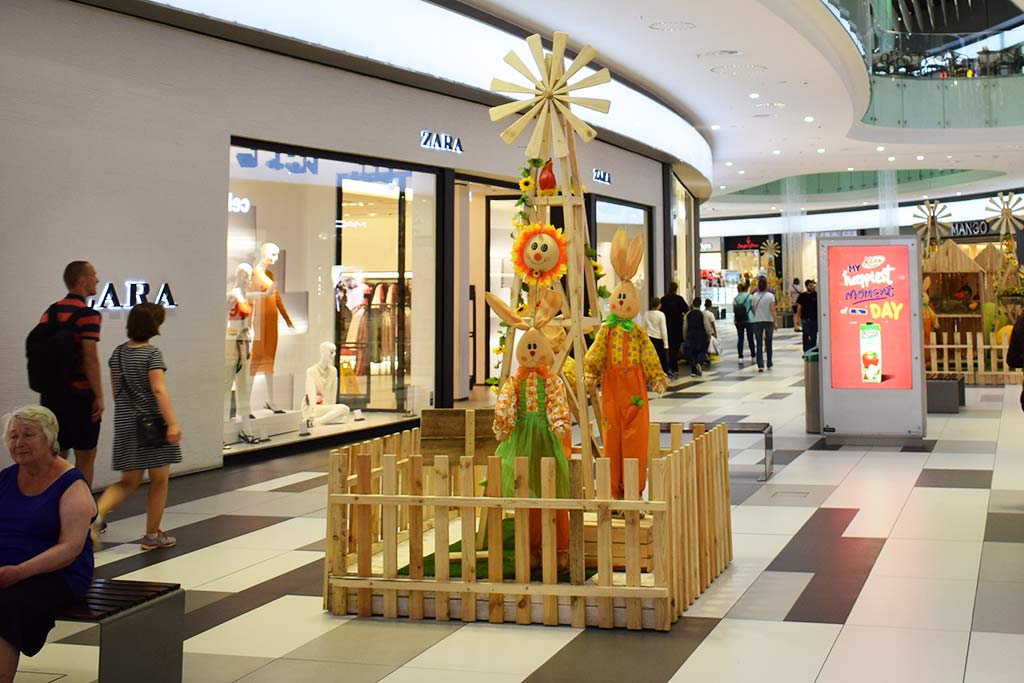 Inside the Mall, the Easter Bunny features heavily.
Easter Bunny Farm
They even have a little farm. But what is that in the distance?
Bling Bunny!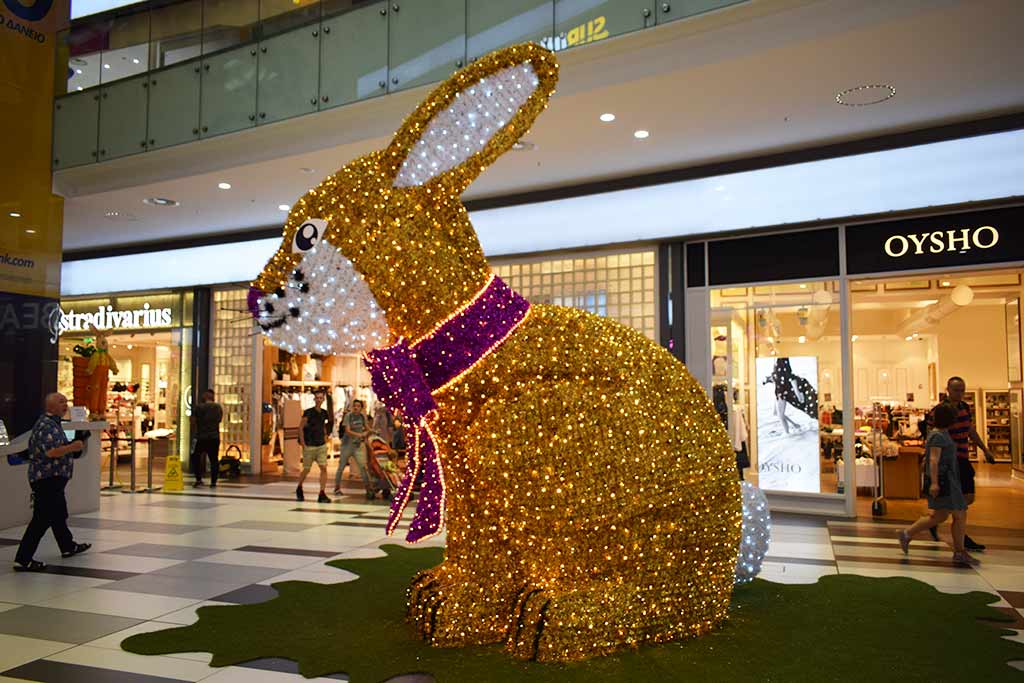 Now that's pretty special. It was also very popular with the shoppers.
Selfie Central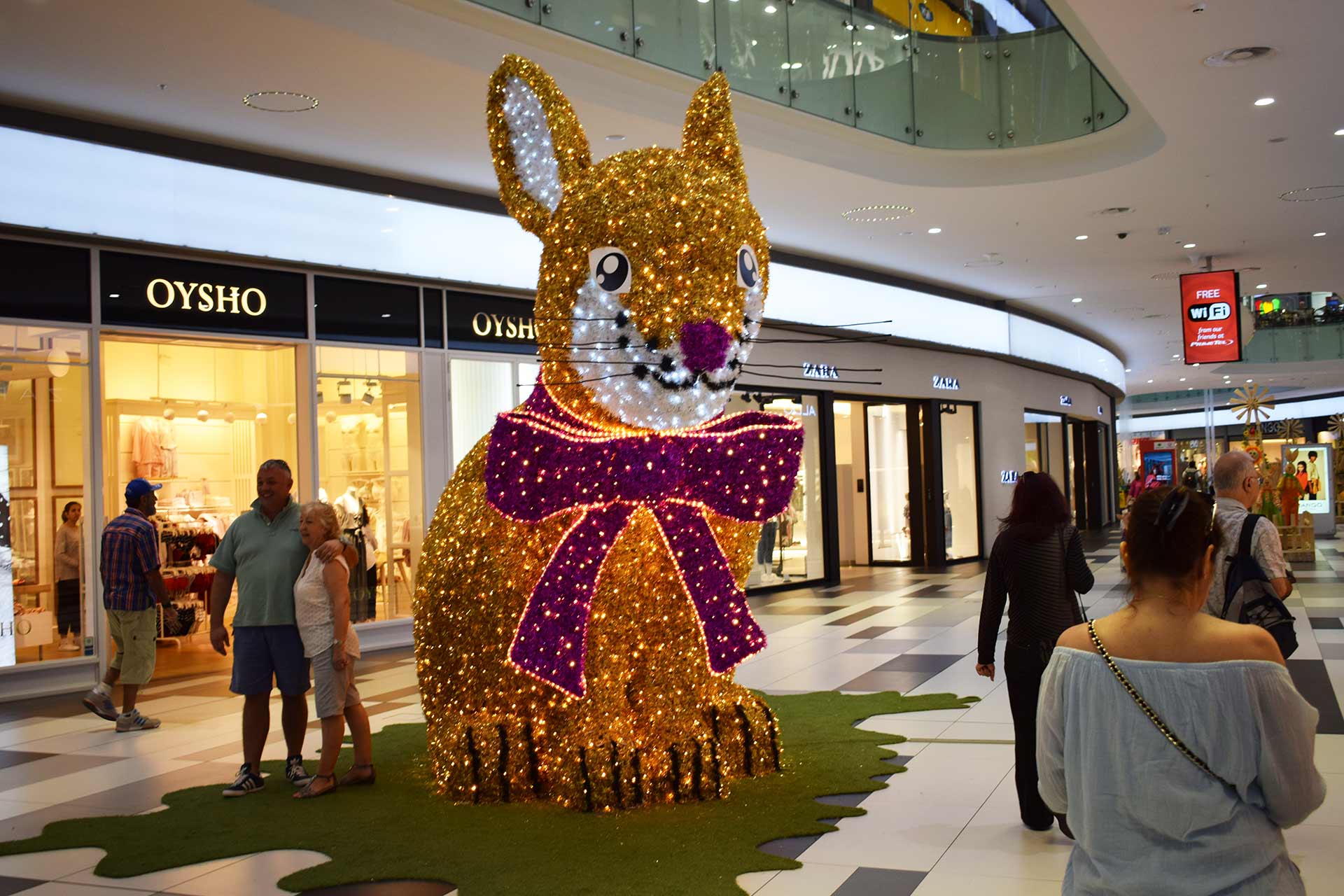 In fact, more grown-ups than children were having their photos taken.
Page 1 of 3