Moundiko Nature Trail - Part 1
Published 3rd of April, 2022
This walk takes us on a nature trail through a beautiful yet often overlooked part of the Akamas. Starting in Kathikas, it progresses onto the Akamas and takes you on a loop around the Moundiko Plateau. Along the way you will be treated to some amazing views and beautiful countryside. In Part 1 we follow the route to the Plateau and take a brief pause to appreciate the spring flowers and panoramic views.
Begin In Kathikas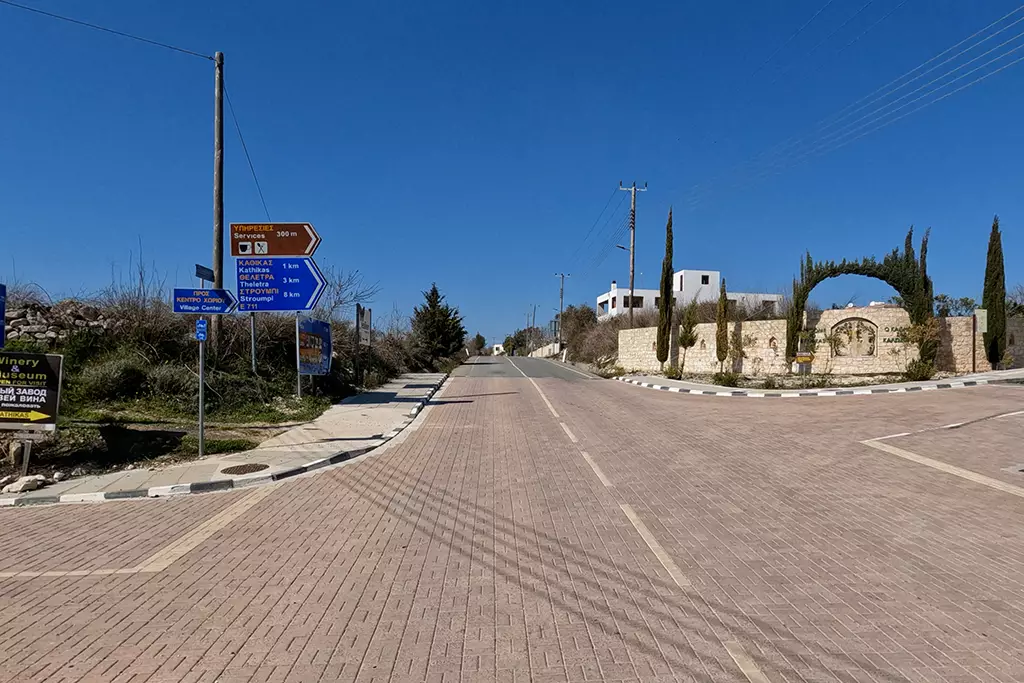 I am not sure exactly where the trail starts in Kathikas, but it is somewhere here. If you take the road up from Peyia you will arrive at this junction. Instead of turning right here, carry on up the road to Polis. You can park in Kathikas and do the walk from here, but there are two other options available, as you shall see.
If you are coming from the B7, take the Kathikas turning after you drive through Stroumpi, then turn left through Kathikas itself. You will arrive at this junction, so turn right.

The First Sign
Be on the lookout for a green sign with a yellow arrow. It points down a road to your left. There will also be a sign for a winery.
On The Trail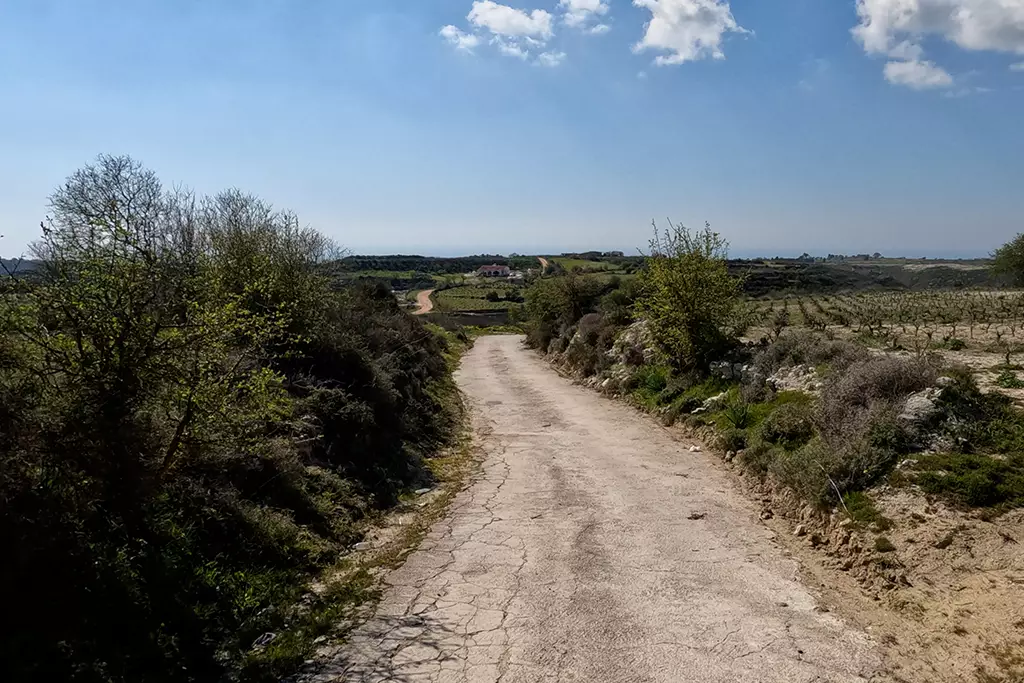 The first part of the trail takes you through some fairly typical vineyards. As you progress down the track there is a change from gray soils of the Kathikas melange formation with cereal cultivations, to white-yellow soils of the Pachna Formation with Calcareous lime-sandstone. The Pachna Formation soils are more fertile and such areas are cultivated mainly with vineyards.
Impressive banter, isn't it? Reading the above you would think I have done extensive research on the area. In actual fact, I have just read a sign.
A Handy Signpost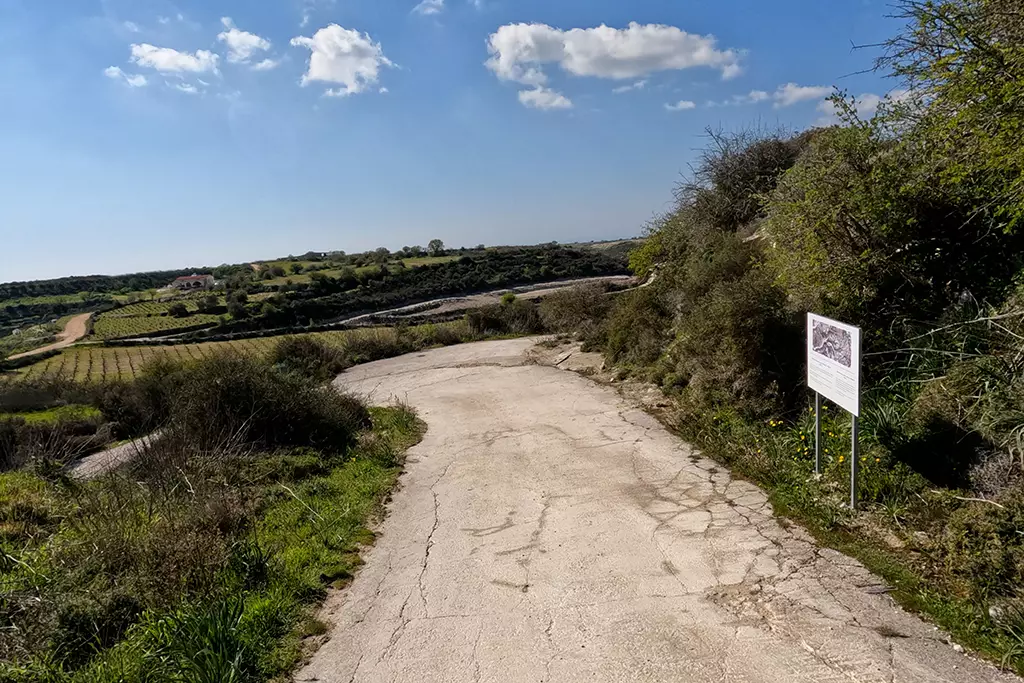 Along the route there are eleven information boards. I have yet to find the first one, but this is the second. I just told you what it had to say. There is also a somewhat misleading map, but more on that in a moment.
Parking Spot Number 2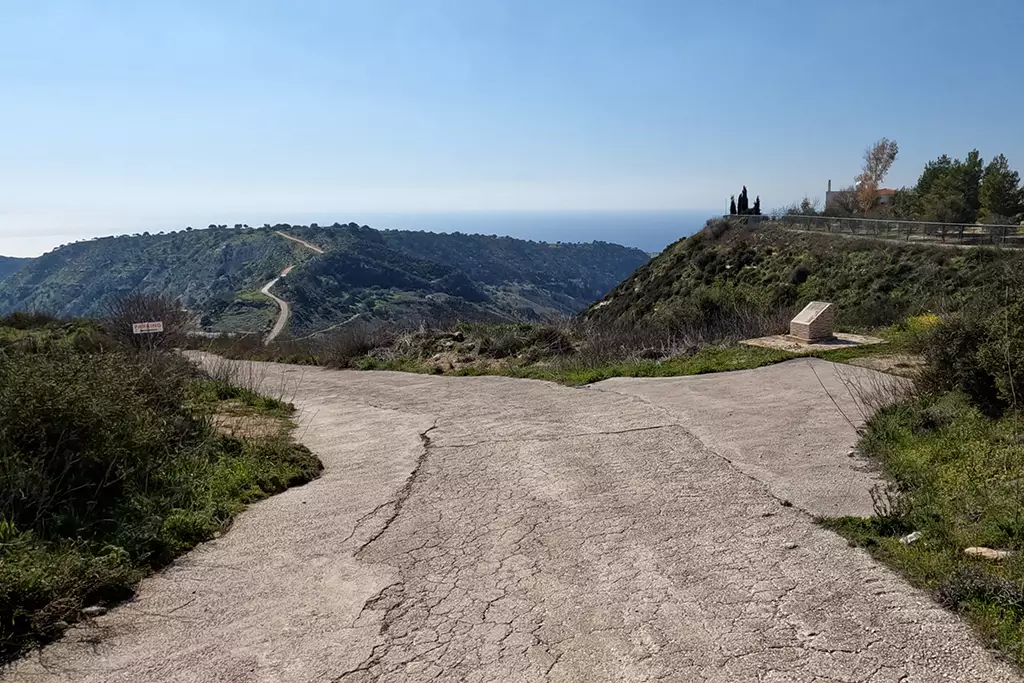 At this point there is a car park, on your left. Apparently the entire walk is about 11 km. You can shorten it quite a lot by parking here instead of at Kathikas. The best scenery is still to come so there is no shame in doing this. You can shorten the walk a bit further by continuing in the car until you reach the plateau, which you can see in the distance here. At that point, the walk is circular. The drive from here to the plateau can be a bit tricky depending on the weather, so if you are doing that drive carefully.
Page 1 of 10
If you like our blogs and the rest of our content, please consider slinging us a few euros to help us produce more content. Use the Coffee link below if you feel so inclined. Payments are taken on a secure gateway, with no contact!
❤

Good Pages To Visit

FB Page

Paphos Life on Facebook

Like us on Facebook and stay notified of new blog posts.

FB Page

Our Facebook Chat Group

Paphos Chat has been created for people who like our site and want to chat using Facebook. You can also easily upload photos of any size here. A lot of people are members of the Facebook chat group and the main forum. It's entirely up to you.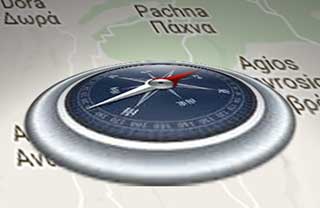 List

Blog Locations

Planning a day out? Then use our map of blog locations as a handy guide. Some of the places we visit our closer to each other than you might think, so take a look and start planning your next adventure...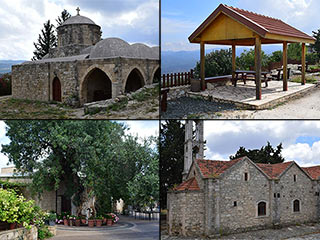 eBook

Cyprus Road Trip 01: the Kathikas - Panagia Loop

Let me take you on a journey around the region of Paphos, Cyprus. Starting at Paphos itself, we travel to Akoursos, then Kathikas, Kritou Terra and Simou. We continue past Lasa and Kannaviou, before taking in the delights of Panagia. Getting a bit more adventurous, we visit the abandoned villages of Statos and Agios Fotios, before passing through Choulou, Letymbou and Polemi, and rejoining the main Paphos - Polis road. The route is suitable for all types of vehicle, and requires no off-roading. The guide contains about 130 photographs including shots of all the road signs you need to pay attention to, as well as some of the highlights you may experience along the way. There are also several maps which will help you keep your bearings. You can do this journey in a day, or you can break it up into chunks. You can also do it in reverse, to get some completely different views. It is entirely up to you.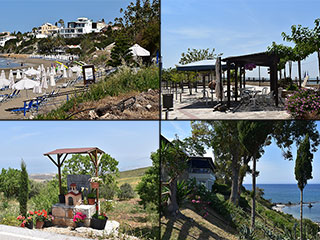 eBook

Cyprus Road Trip 02: Paphos - Coast to Coast

Newly published, our second Paphos Road trip takes you from coast to coast. Visit Coral Bay, Sea Caves, Agios Georgios, various traditional villages and more besides, as you travel to the Baths of Aphrodite on the Polis coast. And on the way back, we throw in an abandoned village for good measure.