From Ineia To Lara Bay
Published 7th of October, 2021
Lara Bay has a special place in a lot of people's hearts. The combination of a natural beach and the possibility of seeing hatchling turtles scuttle down to the sea make a visit a memorable occasion. The easiest way to get to Lara Bay is from Ineia. We recently filmed this journey and stopped along the way to fly the drone. You can now see for yourselves how beautiful the journey is...
Start Here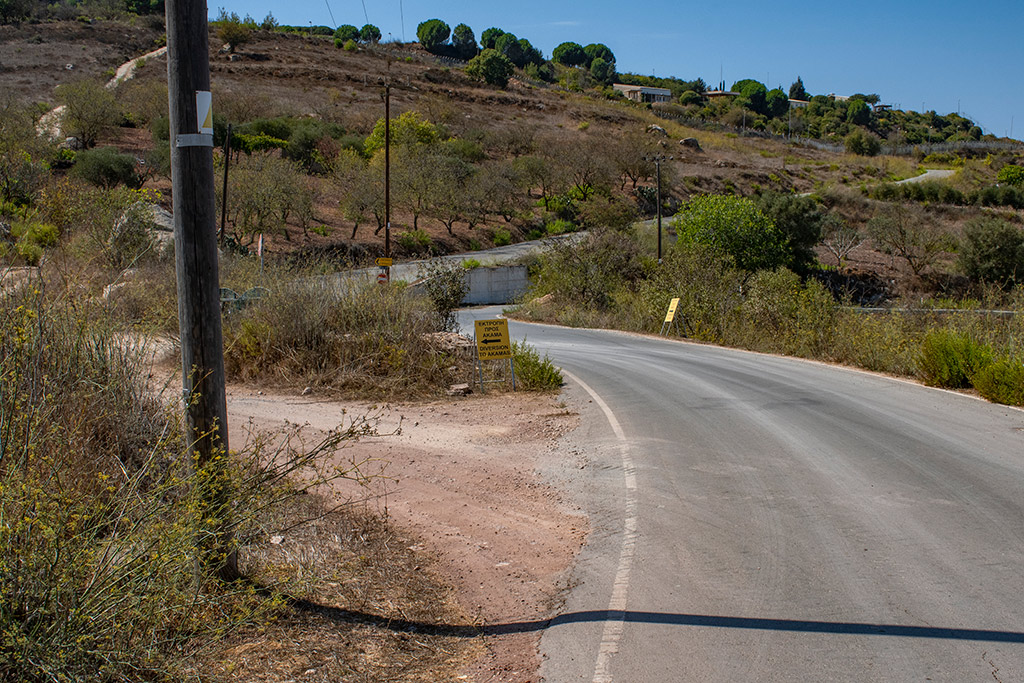 Currently, they are improving the road from Ineia to Lara Bay, so there is a diversion in place at the start. From Kato Arodes, drive through Ineia, and carry on until you come to these signs.
This Way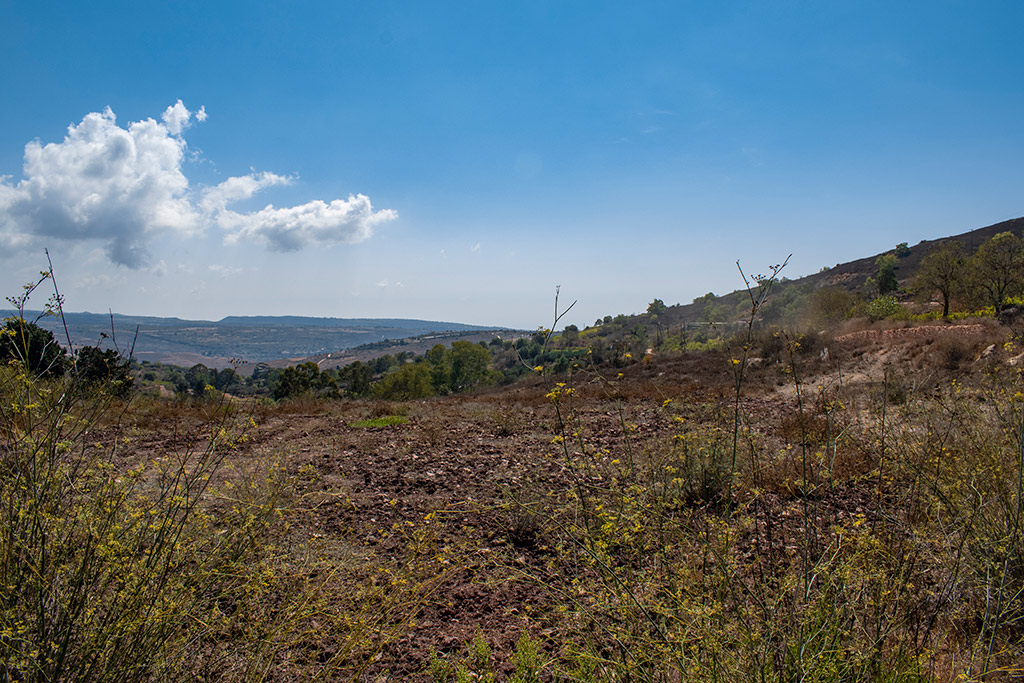 There are assorted plans to turn the Akamas into a National Park, with an entrance fee and restricted access. The last proposal that was in the press talked of allowing only bicycles, buggies and a shuttle service. This would be a terrible, terrible idea if put into action. Not many people are going to want to cycle in the Akamas. It is too hot, and very hilly. Most of the accidents occur on buggies, and they are far more likely to damage the environment than a car. That leaves a shuttle service. So you will be able to enjoy the remoteness of the Akamas in the company of a busload of strangers. That kind of loses the appeal, unless all you want to do is visit Lara Bay.
I hope those plans aren't put into place, as that would be awful. Cape Greko near Ayia Napa is handled in a much better fashion. A couple of decent roads, and the rest is left to nature.
The Diversion
Anyway, you will soon find out why you couldn't go the old route from Ineia to Lara Bay. This is it.
Serious Road Works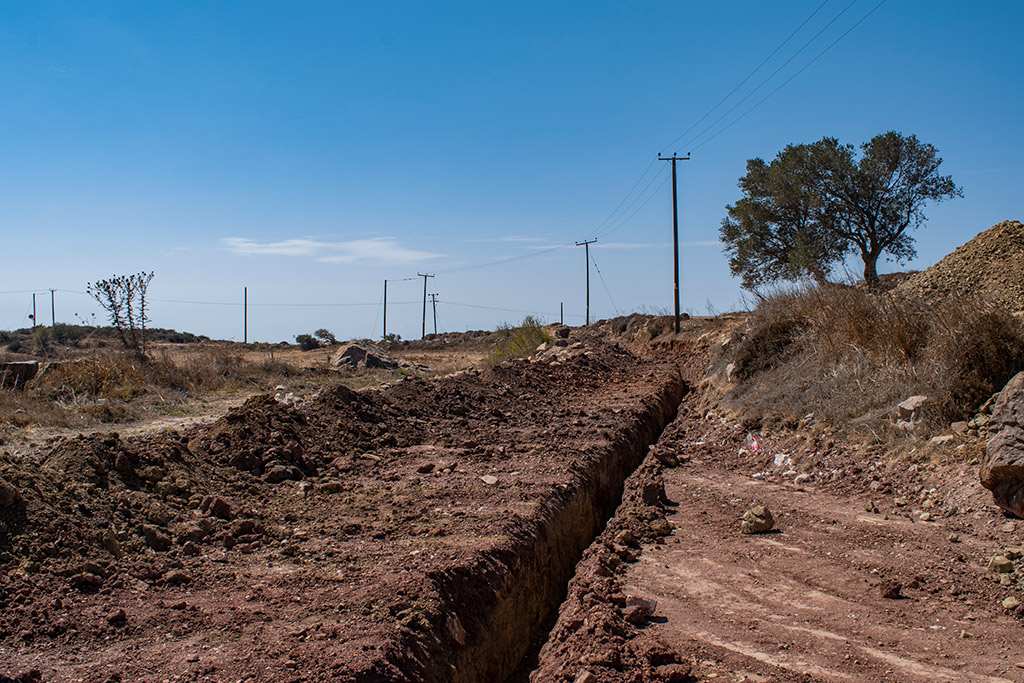 When our Youtube channel got 1000 subscribers, we asked people what they would like us to film, as a way of saying Thank You to the subscribers. The most popular request was Lara Bay. So we decided to make a number of films showing the various routes available. Specifically, we get to Lara Bay from Ineia, and from there go to Last Castle, near Peyia. Along the way we shall also record drone footage and a virtual tour, providing lots of fun for everyone.
That's the idea anyway. First, I drove the routes on my own, and filmed that. A week later we returned with the drone and my regular camera. What you are seeing here are pictures taken on the second visit. The film at the end of this article was made from both sets of footage. I mention this because if you look carefully on the driving film, you will see that this road is still intact. They have obviously been very busy here.
Beautiful Akamas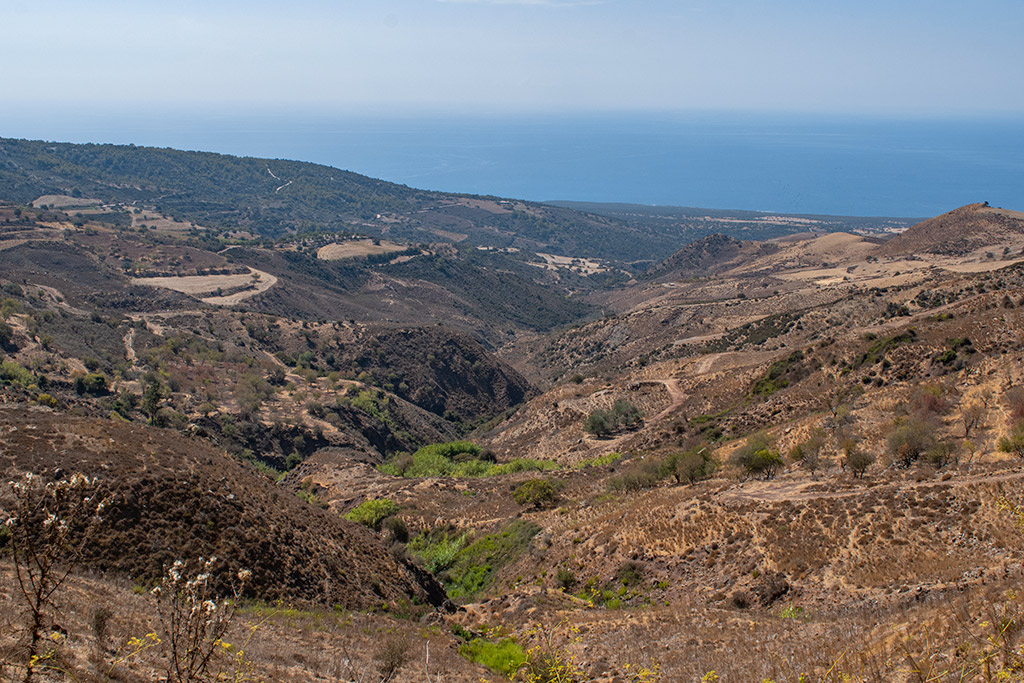 I would hate not being able to drive through the Akamas on my own and experience scenery like this.
Page 1 of 4
If you like our blogs and the rest of our content, please consider slinging us a few euros to help us produce more content. Use the Coffee link below if you feel so inclined. Payments are taken on a secure gateway, with no contact!
❤

Good Pages To Visit

FB Page

Paphos Life on Facebook

Like us on Facebook and stay notified of new blog posts.

FB Page

Our Facebook Chat Group

Paphos Chat has been created for people who like our site and want to chat using Facebook. You can also easily upload photos of any size here. A lot of people are members of the Facebook chat group and the main forum. It's entirely up to you.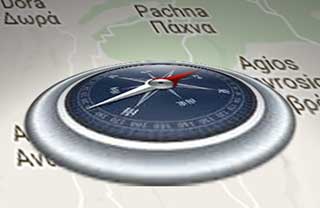 List

Blog Locations

Planning a day out? Then use our map of blog locations as a handy guide. Some of the places we visit our closer to each other than you might think, so take a look and start planning your next adventure...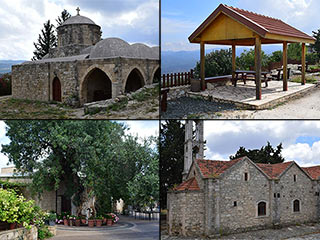 eBook

Cyprus Road Trip 01: the Kathikas - Panagia Loop

Let me take you on a journey around the region of Paphos, Cyprus. Starting at Paphos itself, we travel to Akoursos, then Kathikas, Kritou Terra and Simou. We continue past Lasa and Kannaviou, before taking in the delights of Panagia. Getting a bit more adventurous, we visit the abandoned villages of Statos and Agios Fotios, before passing through Choulou, Letymbou and Polemi, and rejoining the main Paphos - Polis road. The route is suitable for all types of vehicle, and requires no off-roading. The guide contains about 130 photographs including shots of all the road signs you need to pay attention to, as well as some of the highlights you may experience along the way. There are also several maps which will help you keep your bearings. You can do this journey in a day, or you can break it up into chunks. You can also do it in reverse, to get some completely different views. It is entirely up to you.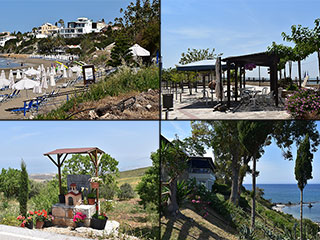 eBook

Cyprus Road Trip 02: Paphos - Coast to Coast

Newly published, our second Paphos Road trip takes you from coast to coast. Visit Coral Bay, Sea Caves, Agios Georgios, various traditional villages and more besides, as you travel to the Baths of Aphrodite on the Polis coast. And on the way back, we throw in an abandoned village for good measure.