Is This an old War Relic?
Published 9th of January, 2017
One thing Cyprus is very good for is geocaches. There are a a variety of caches out there to suit all abilities, and some of them can take you to places and things you would never ordinarily discover. We found this old armoured vehicle while out caching. It was parked in a car park next to an orchard.
A Home-Made Armoured Car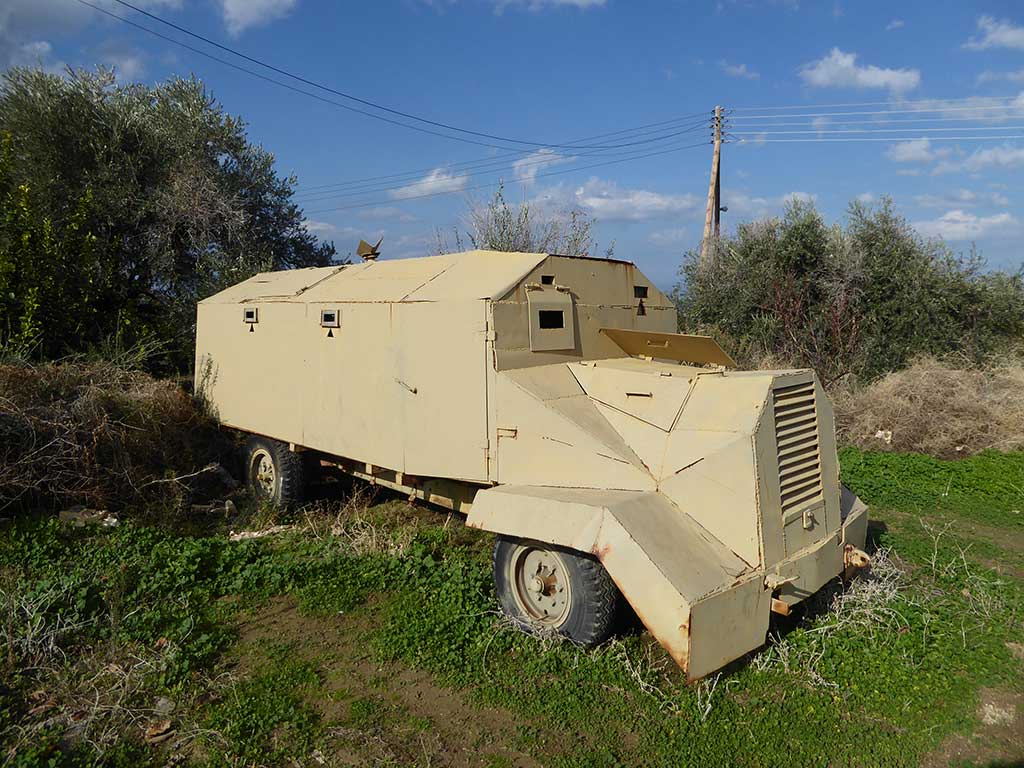 I have no idea of it's history. An internet search only revealed one other photograph.

View From The Front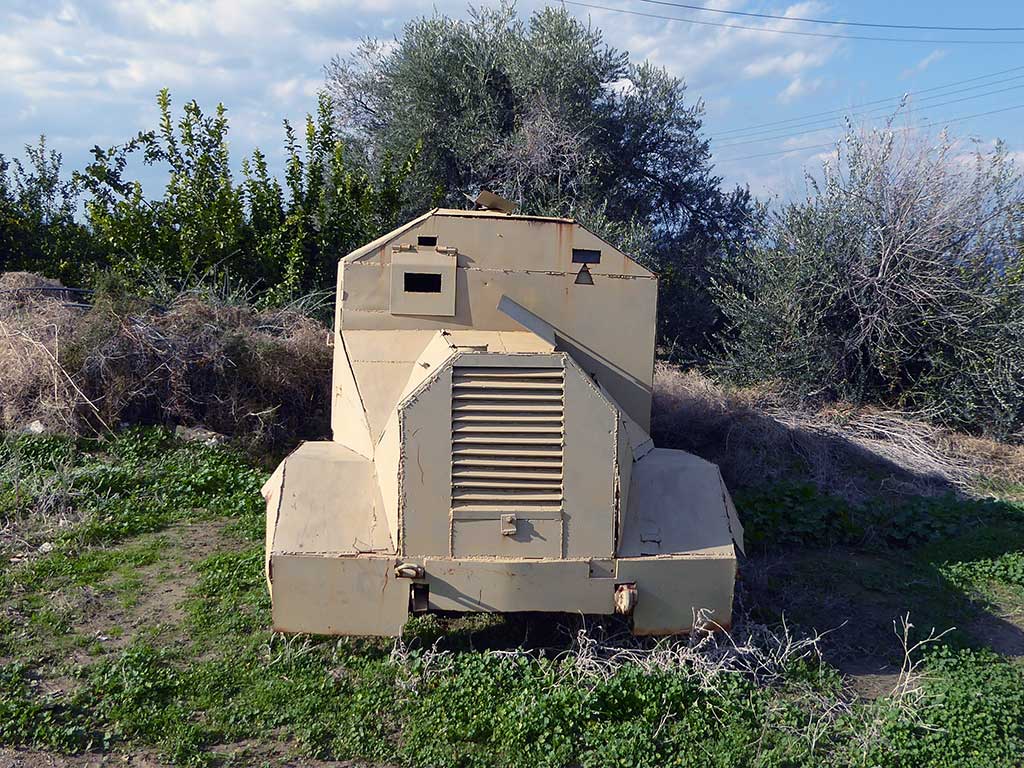 From the front, it is reassuring to note that it isn't riddled with bullet holes.
From The Side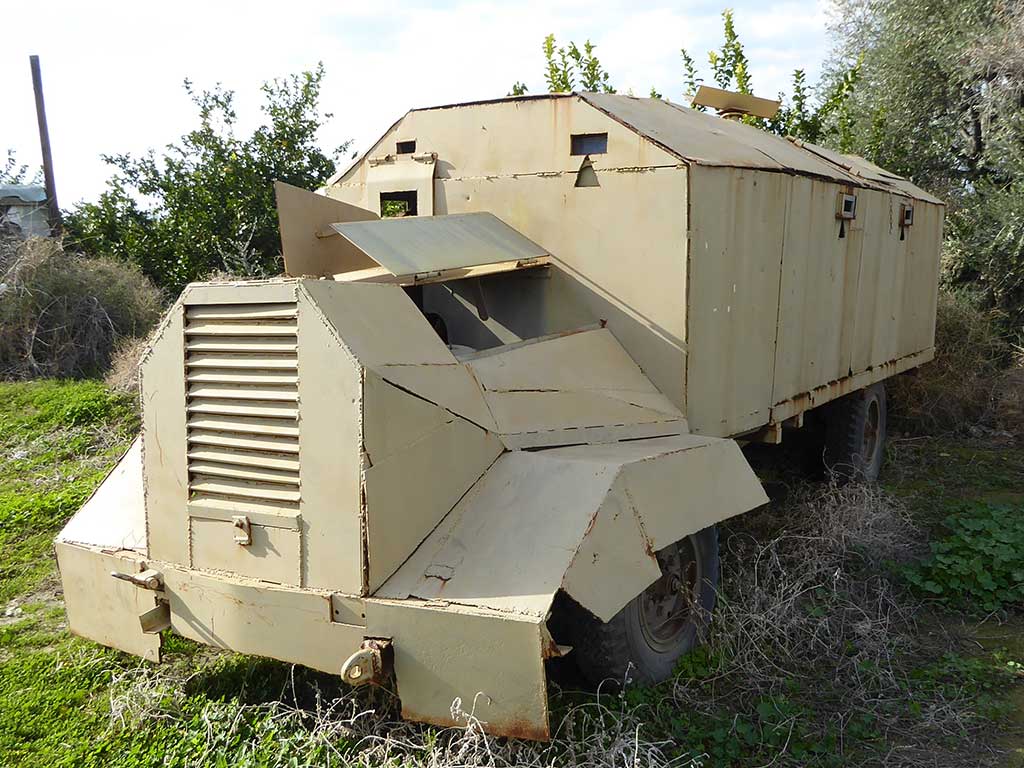 No bullet holes here either.
What Was On The Top?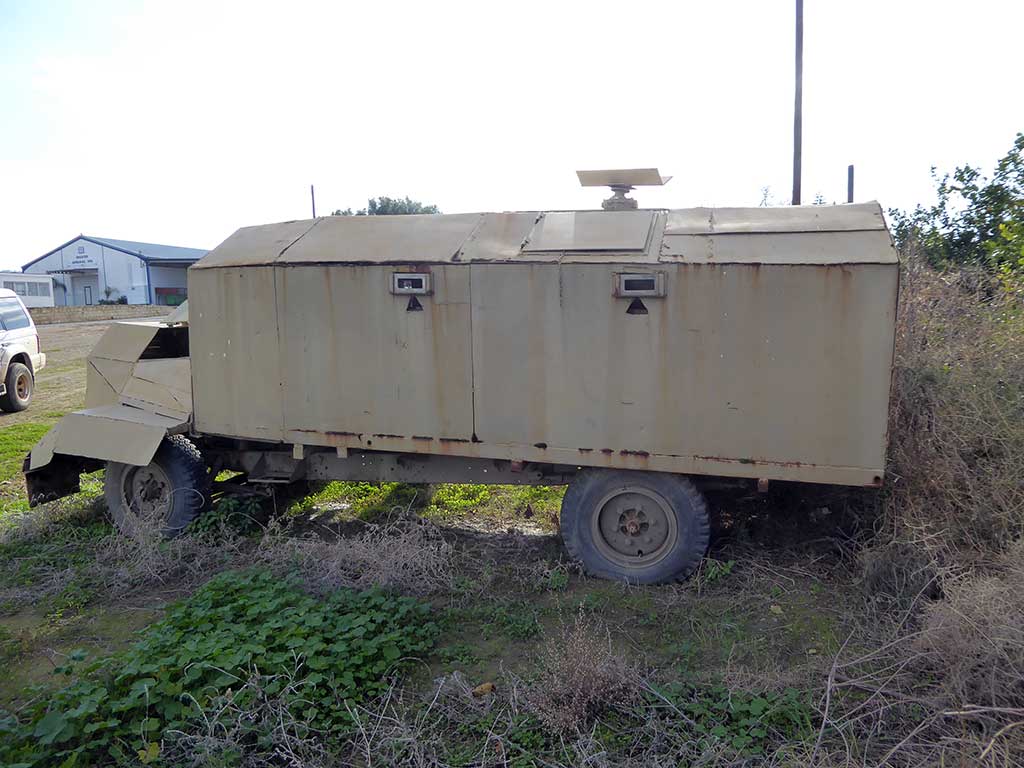 Did the top structure house a missile launcher, or something more mundane?
The Devil In The Detail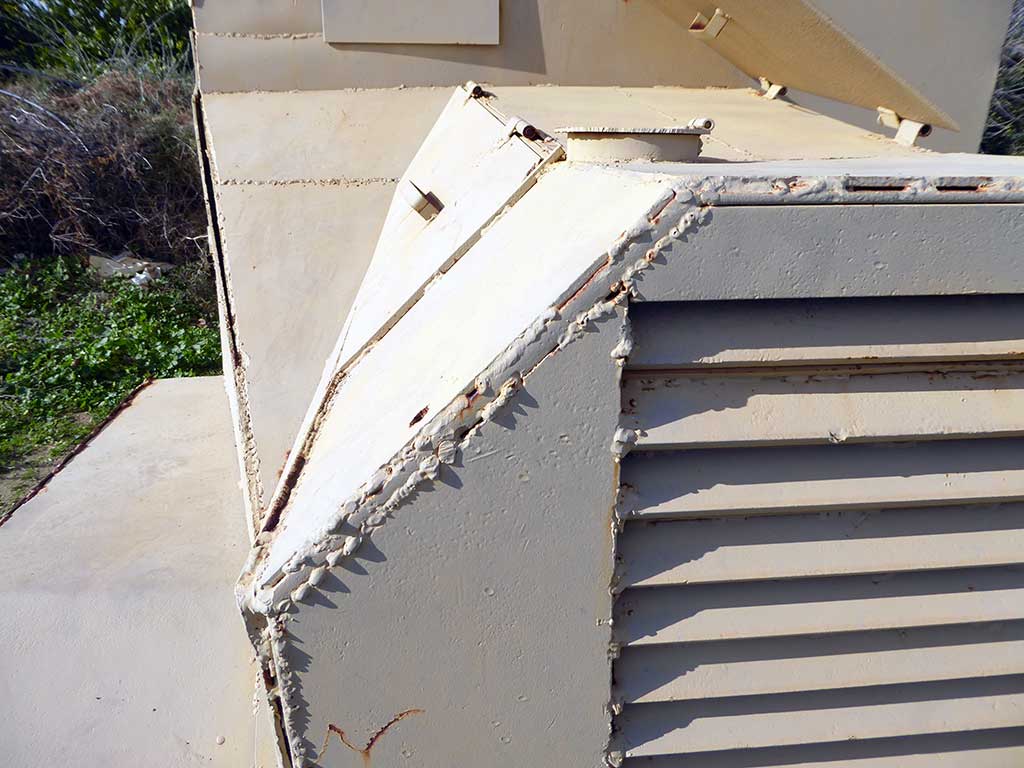 If you look at the welding, it suggests it was done in a hurry. However, given that the car is still in one piece after all this time, the makers must have done something right.
Page 1 of 2