Exploring Paphos In The Rain - Part 1
Published 13th of January, 2022
White Water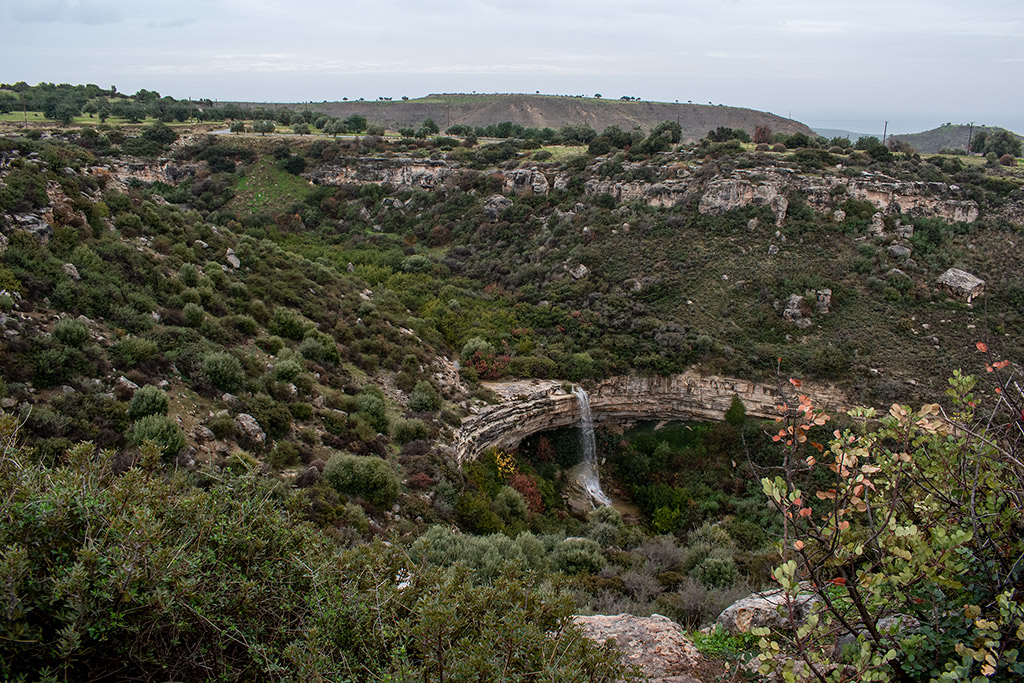 Unfortunately, by the time I arrived, the flow of water had subsided somewhat.

Close Up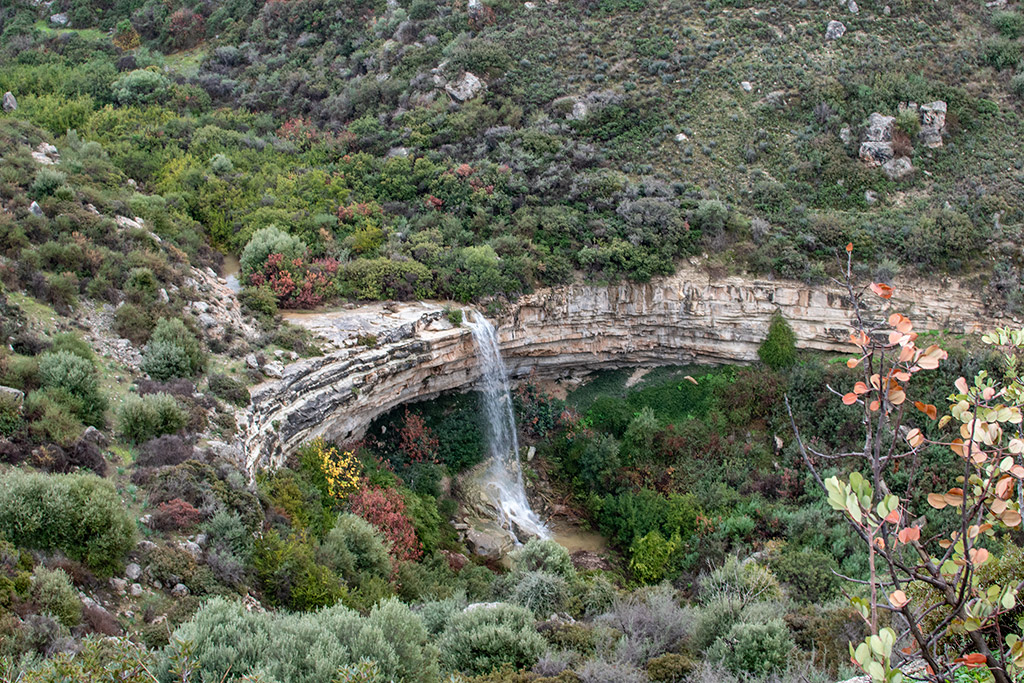 Mind you, it would be good fun to get down there. Imagine what it must be like to stand under a waterfall like that? Bloody cold though...
Towards Dora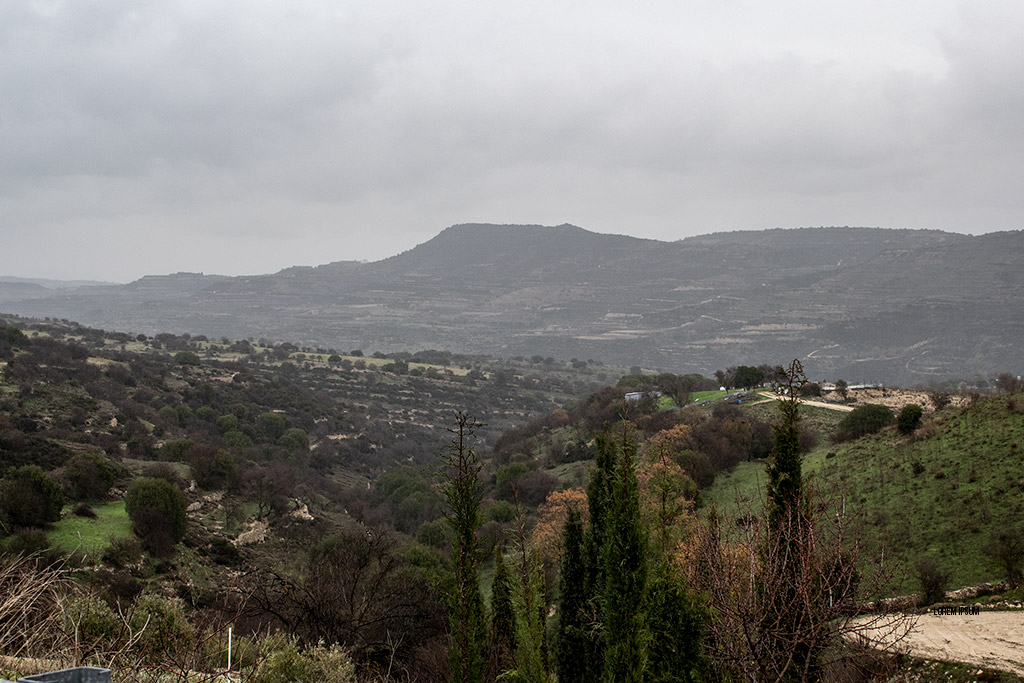 Having visited Prastio Waterfall, I had to decide what to do next. I was tempted to head up to Troodos, to see some of the waterfalls there. But I also wanted to see what was happening at Trozena. From there I could go to Kelefos Bridge. After that, I would still have the option of Troodos, or I could go elsewhere.
Rainy Day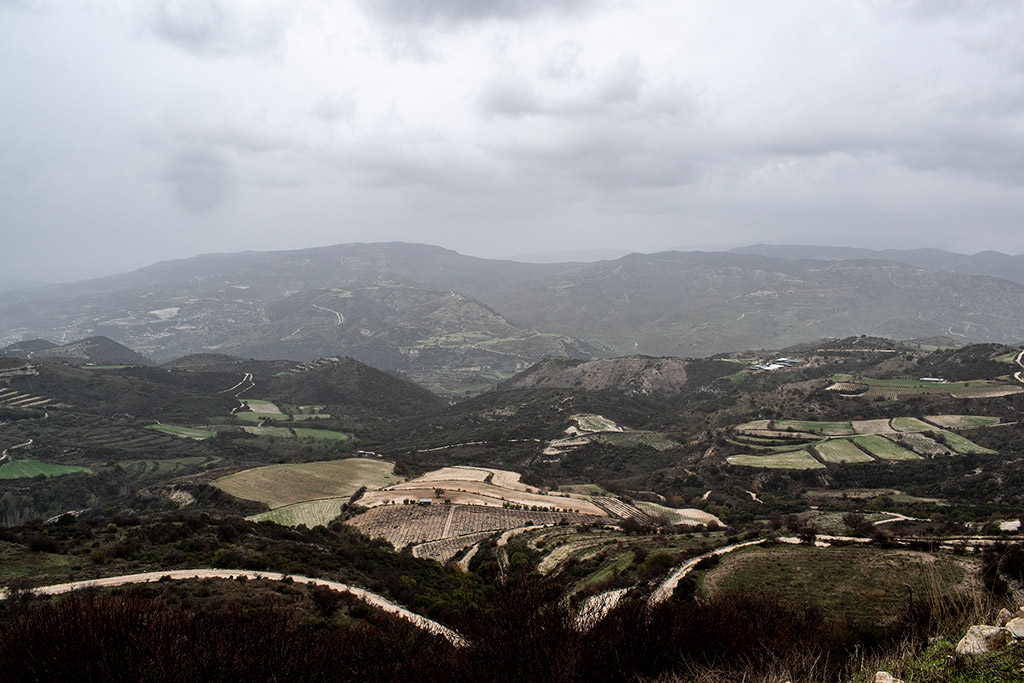 The weather was pretty poor en-route. I did stop a couple of times to take in the scenery.
A couple of years ago I had planned to use the route from Kouklia to Dora as part of our third road trip ebook. Unfortunately, I came across a sign along the way that showed me an off-road route to a monastery I like, so I ended up doing something completely different that day. The route was put on ice in favour of Pomos, which will now be the focus of our next publication. However, after that, I shall definitely be returning...
Between Dora and Trozena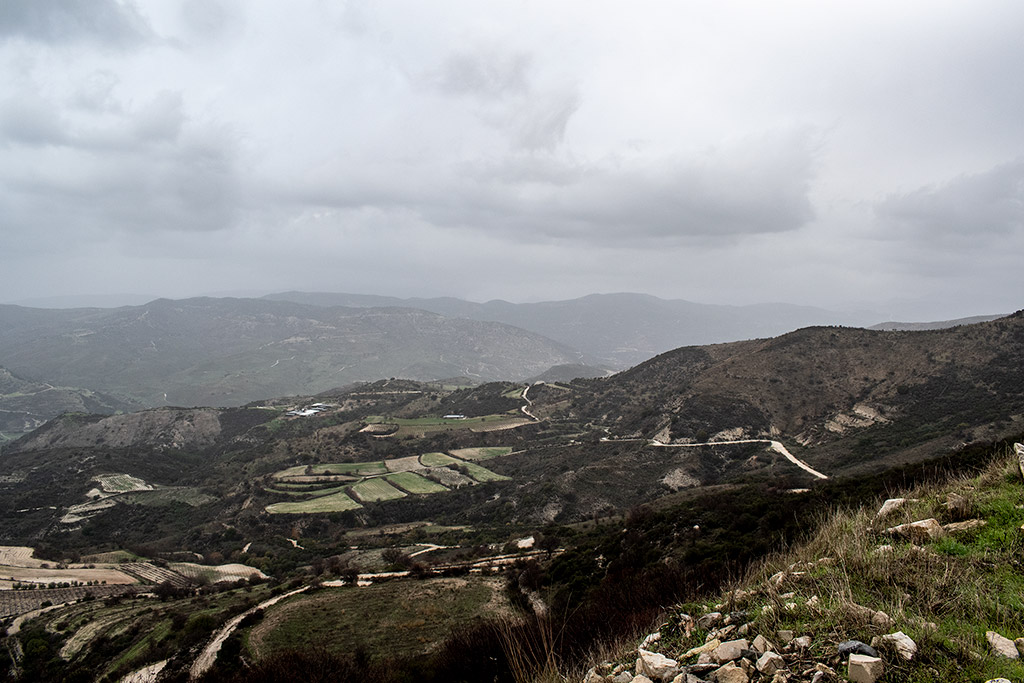 When I stopped to take this shot I could see a farmer in the distance. They were probably trying to work out why on Earth I was standing out in the rain. Good question, my friend. Good question.
Page 2 of 8
If you like our blogs and the rest of our content, please consider slinging us a few euros to help us produce more content. Use the Coffee link below if you feel so inclined. Payments are taken on a secure gateway, with no contact!
❤


Related Blogs: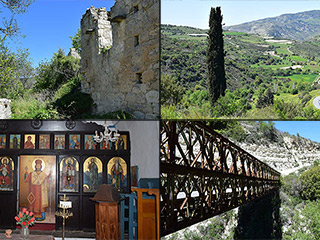 Abandoned Villages - Trozena
If you've driven over the iron bridge which lies just beyond the abandoned village of Gerovasa, near the outskirts of Paphos Forest, then you will also have driven past the abandoned village of Trozena. Unless you are very observant, you won't have noticed it though, as it is barely visible from the road. It is worth taking a detour to explore the ruins, as these photos will hopefully show...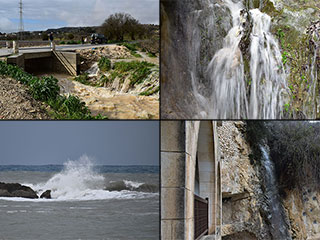 Winter Waterfalls
The winter rains are on us with a vengance now, which is good news for the reservoirs. It is fascinating to see once-dry areas become raging torrents, so we took our cameras out to see what nature had in store for us...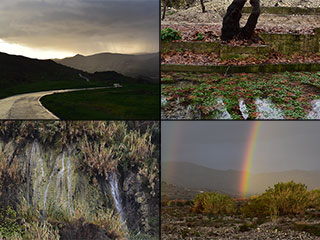 Winter Water Features
The Asprokremmos Dam is due to overflow any time now, and the vendors are already setting up stall in anticipation. For many people this will be the beginning and their end of their water-based sight-seeing tour. However, last year revealed that Paphos has a lot more to offer than just overflowing dams, so we decided to check up our personal favourite of last winter.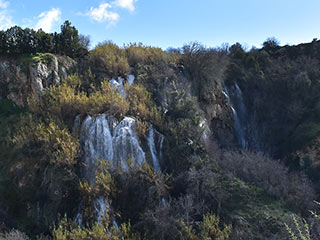 Trozena Waterfall
When we visited Trozena last May, we read about a mysterious waterfall. Mysterious because though we could see remnants of an old stream in a picnic area between the village and the church, there was no waterfall at all. But then it rained. A lot. And somebody said there was a waterfall at Trozena. So we went and had a look. If you see one water feature after all the rains, you should make sure it is this one. It is spectacular...
Good Pages To Visit

FB Page

Paphos Life on Facebook

Like us on Facebook and stay notified of new blog posts.

FB Page

Our Facebook Chat Group

Paphos Chat has been created for people who like our site and want to chat using Facebook. You can also easily upload photos of any size here. A lot of people are members of the Facebook chat group and the main forum. It's entirely up to you.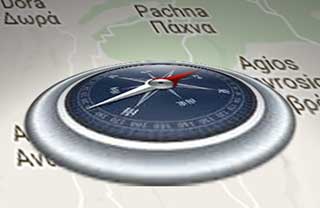 List

Blog Locations

Planning a day out? Then use our map of blog locations as a handy guide. Some of the places we visit our closer to each other than you might think, so take a look and start planning your next adventure...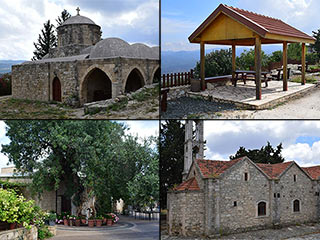 eBook

Cyprus Road Trip 01: the Kathikas - Panagia Loop

Let me take you on a journey around the region of Paphos, Cyprus. Starting at Paphos itself, we travel to Akoursos, then Kathikas, Kritou Terra and Simou. We continue past Lasa and Kannaviou, before taking in the delights of Panagia. Getting a bit more adventurous, we visit the abandoned villages of Statos and Agios Fotios, before passing through Choulou, Letymbou and Polemi, and rejoining the main Paphos - Polis road. The route is suitable for all types of vehicle, and requires no off-roading. The guide contains about 130 photographs including shots of all the road signs you need to pay attention to, as well as some of the highlights you may experience along the way. There are also several maps which will help you keep your bearings. You can do this journey in a day, or you can break it up into chunks. You can also do it in reverse, to get some completely different views. It is entirely up to you.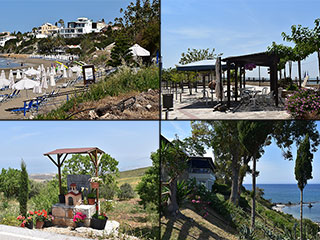 eBook

Cyprus Road Trip 02: Paphos - Coast to Coast

Newly published, our second Paphos Road trip takes you from coast to coast. Visit Coral Bay, Sea Caves, Agios Georgios, various traditional villages and more besides, as you travel to the Baths of Aphrodite on the Polis coast. And on the way back, we throw in an abandoned village for good measure.